Shad "Bow Wow" Moss and Jamie Foxx took their daughters to Chris Brown's concert this weekend.  But before they all posed it up backstage along with Jermaine Dupri and others, Bow was caught up in a heap of mess with hi fiance. 
Deets inside....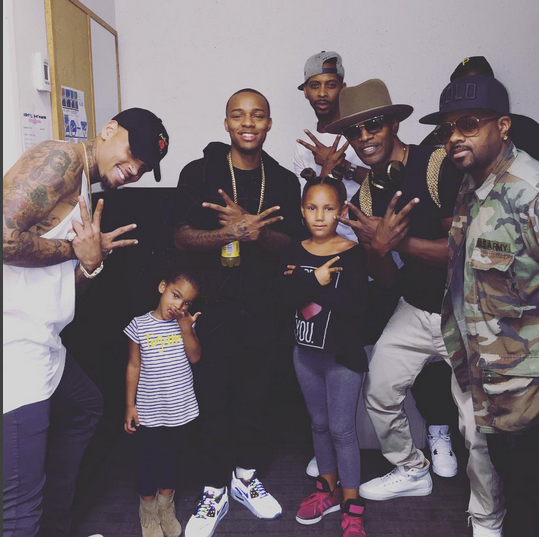 Chris Brown rolled his One Hell Of A Nite tour into Anaheim, CA Friday night, so his homies Bow Wow and Jamie Foxx made their way to the Honda Center with daughters Shai and Annalise.  They also caught up with Jermaine Dupri backstage while snapping pics with Chris.
We wonder if Chris' daughter Royalty met the other YBF tots...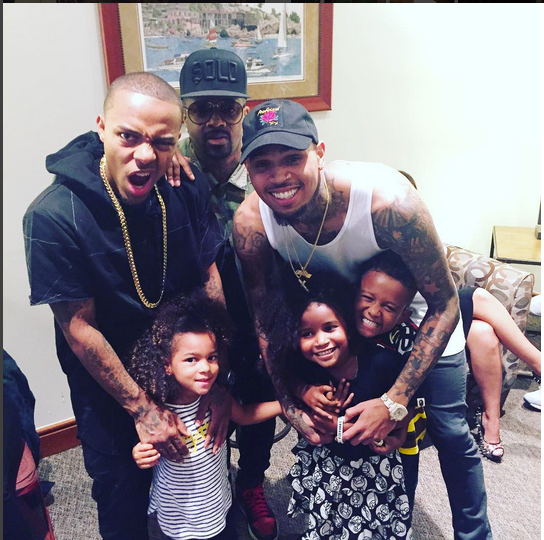 Chris was spotted with another little girl whom he called his niece backstage.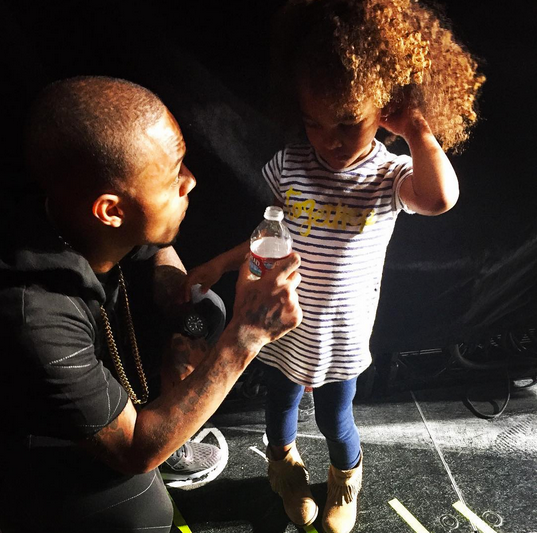 Shai wasnt here for whatever Daddy was trying to offer.
Right before the fun times in Anaheim, Bow Wow was getting dragged by Instagram for HIS dragging of his own fiance. 
The "CSI: Cyber" star took to his social media to make 4 -- yes, 4 -- videos going off on fiancé Erica Mena about HER speaking about their personal issues like their miscarriage on social media.  Yep, you read that right.  Apparently he's mad she is speaking about it 5 months AFTER the miscarriage happened.
Pot, meet kettle.
But since you're welcoming us into your drama Bow, we'll offer our two cents.  Check out the videos below that have Erica's post about the sad situation as well:
Well, Bow Wow, a woman has a right to grieve however and whenever she feels, especially when it comes to the loss of a child.  Plenty of followers, who were quick to say they're not even Erica Mena fans, commented on his videos calling him all kinds of d**ches and a**holes for blasting his own woman this way.  Bow blasting her on the same social media he's criticizing her for using to get attention.....we just can't.
A fan commented, "Don't take it out on Social media."
Bow's response:
"Never. I love and respect her too much to do so.  That's my woman for life."
We're still unclear if they're still together or not.  But Erica did respond with this: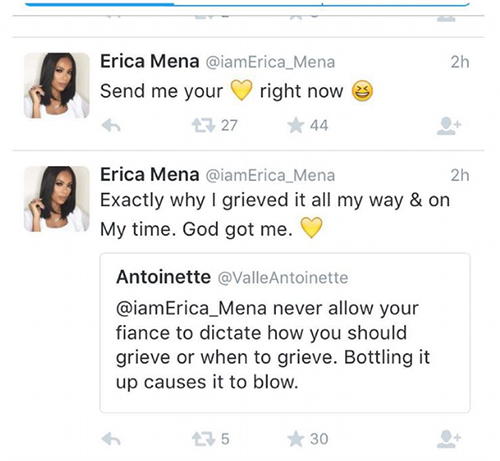 These two...
Photos: Instagram