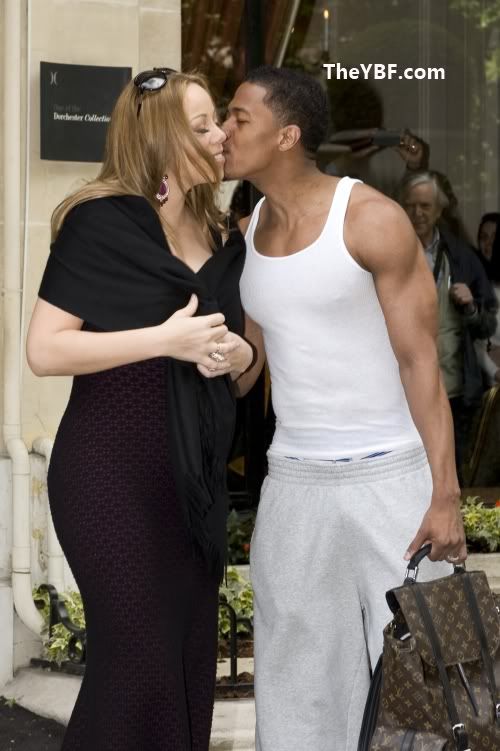 After renewing their vows in Paris a few days ago, Mariah Carey and Nick Cannon got kissy outside their hotel today as they hopped aboard their private plane to jet to Austria for the twins' birthday.  See the pics inside and find out why Nick says he knows he will love Mariah forever!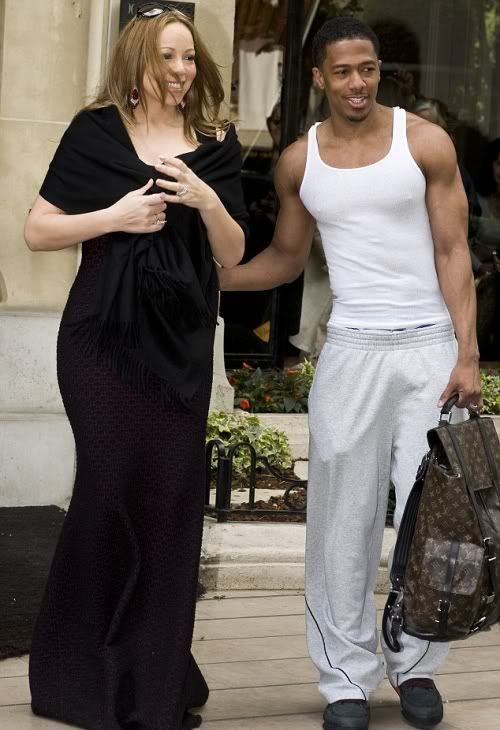 Mariah Carey and her buff bodied husband Nick Cannon (who finally looks like he's gotten some rest) were spotted leaving their hotel in Paris earlier.  Mariah wore a form-fitting crocheted black dress and jewels for the trip.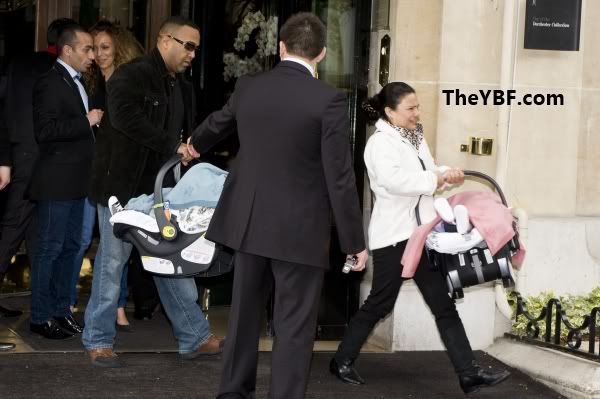 And the twins, Roc and Roe, who turn 1 today, weren't far behind as the proud parents will celebrate their birthday in Austria.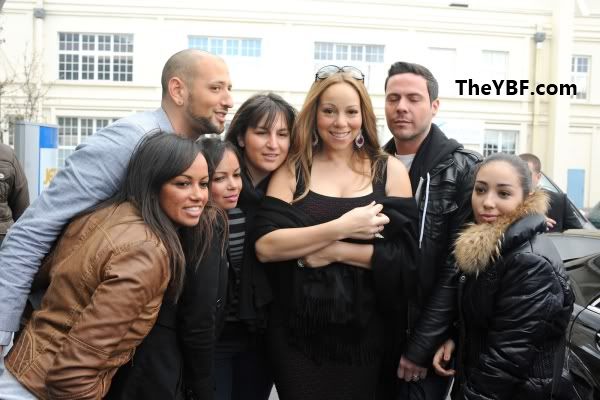 Mimi posed it up with a few fans before she got into her car.
And the Jenny spokeswoman is squeezing in some work as she's set to perform a huge concert in Ischgl during their Austrian honeymoon/birthday trip.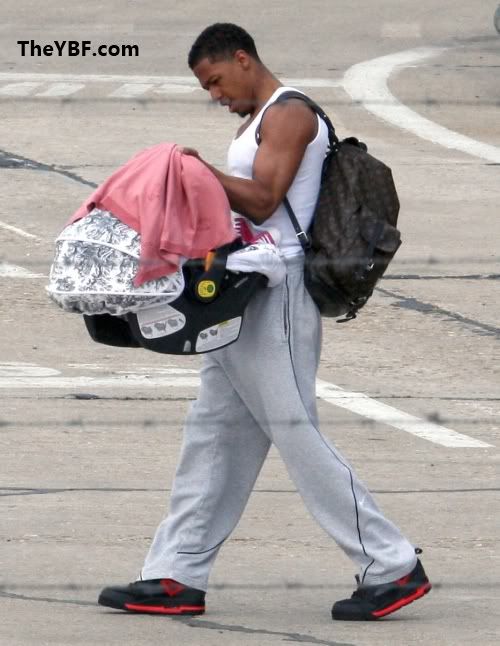 Nick was on daddy duty as he checked to make sure Roe was ok on the way to the private jet: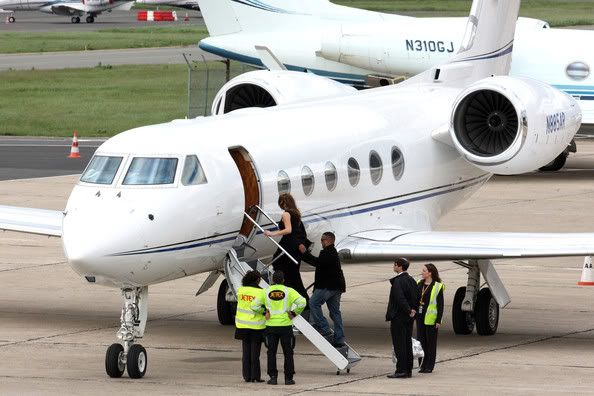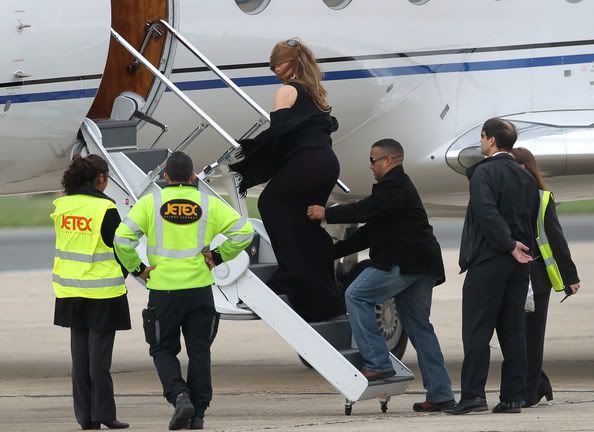 Must be nice...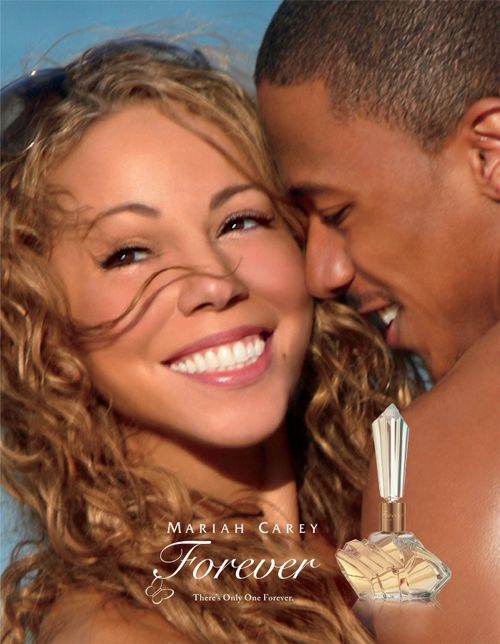 By the way, Nick was Mariah's inspiration for her new "Forever" fragrance.  And for her latest ad, he dished on why their love would last forever.  The fragrance company conducted a Q/A with Nick:
Nick on how he felt the first time he met Mariah…
I presented her with an award at the Kid's Choice Awards. I was so nervous but decided to take my chances and give her a kiss on the cheek! I had to have that kiss.

How Nick knew Mariah would be his forever love…
Mariah is a beautiful and talented person, and I've had a crush on her for as long as I can remember. Every day, my respect for Mariah continues to grow higher. She's a caring, warm and funny person. People have no idea how funny she is! I feel like I've always known she was my forever love.

Nick on what it takes to be forever…
Nobody can predict the future. You just have to give your all to the relationship you're in and do your best to take care of your partner, communicate and give them every last drop of love you have. I think one of the most important things in a relationship is caring for your significant other through good times and bad. To celebrate our lasting love, Mariah and I get married each year on our anniversary.

Nick on forever love…
To me a forever love is a bond that can't be broken. It's like my love for "dembabies" and Mariah. You go through difficult times, but as long as you hang on to the beautiful things, it's great – even when it's rough, it's real.

Nick on being the inspiration behind Mariah's fragrance, Forever…
It's incredible. Who could really imagine somebody dedicating a fragrance for your love? I was pretty much in awe. I've learned a lot watching Mariah create such successful fragrances. Every time Mariah wears "Forever", it takes me back to the passion and excitement of when we first fell in love.
Sweet!
Photos via PCN/INF