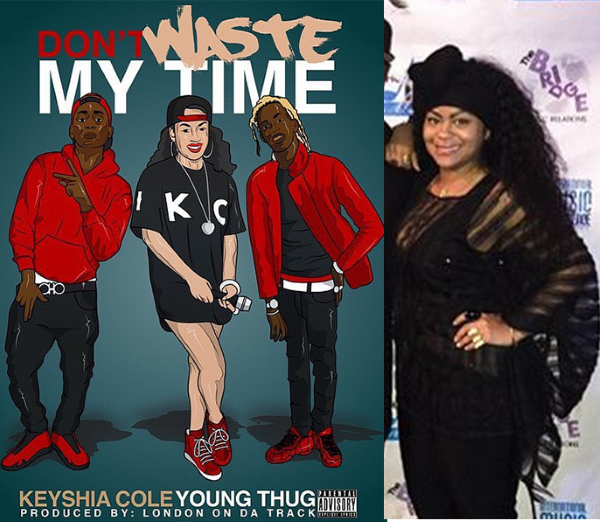 Keyshia Cole teams up with Young Thug for her latest single "Don't Waste My Time."  Listen to the track inside and watch Monica's acapella tribute to Whitney Houston and see latest pics of Nivea.
Keyshia Cole is back on the scene and she's got a tracks that's strictly for the streets.  Over a track created by London On Da Track, Keyshia enlists Young Thug to tackle dudes and the games they play.
"Can't kick it how we kick it
We tell a trick to kick the rocks
I see the bullshit and I dismiss it
I done been through a lot
I done been around the block
Young Thug chimes in with:
"Oohhh, I can't think right
Hurry up and move or you can't think bae
If you snooze you lose but I might f*ck your wife..."

Why release "Don't Waste My Time?" Keyshia tweeted, "Told my TEAM that I need to drop something now and I wanted to give my fans a free song. My first Single will be out soon, this is for the STREETS!!!!!!!"
Listen to the track below:
FYI: Her seventh album (also her first independent release) is on the way.....
In Atlanta....
Atlanta resident and R&B singer Nivea at the the International Music Conference in the ATL.  Havent seen her in a bit, but the event was held at the Marriott Marquis where industry execs got together to talk about creating opportunities for emerging artists.  The conference also featured a 48-hour film festival with prizes totaling more than $10,000.
While Nivea works on landing a new deal, she's still in the game.  She posed with producer and engineer Kid Class (above) and Grammy-nominated engineer Dvante Black (below).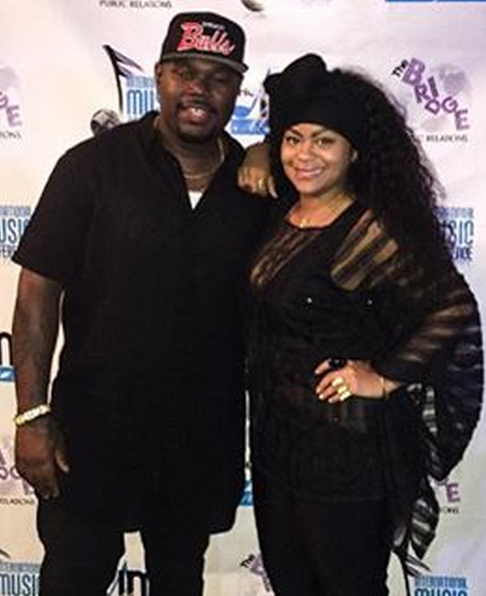 And in case you forgot....your girl still has some vocals. 
In other music news...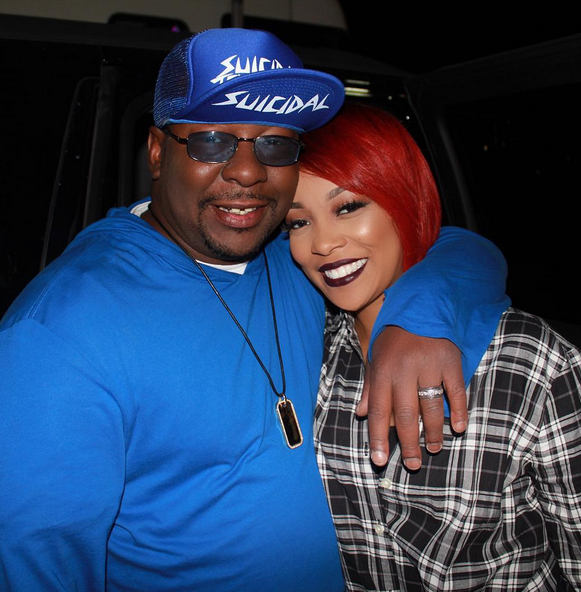 Code Red singer Monica, shown above at the end of her recent concert in Sacramento (which Bobby Brown attended), paid tribute to his late ex-wife, Whitney Houston, during a performance at Howard University last week. 
Monica, who was often viewed as a protege to the singer, performed at AT&T Nations Classic Kickoff Rally at Howard University last week, where she treated fans to a free concert in promotion of her forthcoming album 'Code Red.'
During one segment of the show, Mo paid homage to her idol Whitney Houston by delivering an acapella versions of Whitney's 'You Give Good Love.' Needless to say....the audience got their life! 
By the way, after several delays, CODE RED has been given an October 2nd release date (the same day as Janet and Tamar).
Photo via Monica's Instagram