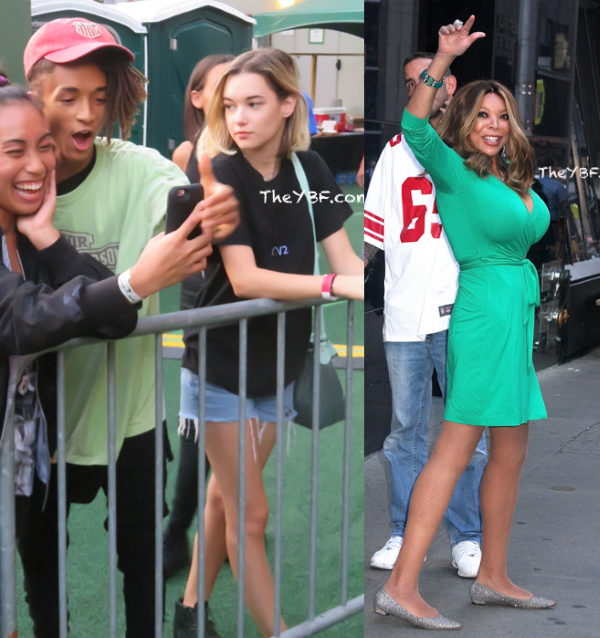 We're heading to NYC today where we're checking in on Jaden Smith day date with his girlfriend (peep her side eye), Wendy Williams leaving "GMA" and Demetria McKinney taping a tv appearance.  More inside... 
Actor, rapper and avant garde (or whatever he's calling it today) artist Jaden Smith grabbed a bottle of protein water and took his side ponytail down to Central Park yesterday where he watched the RL Grime show.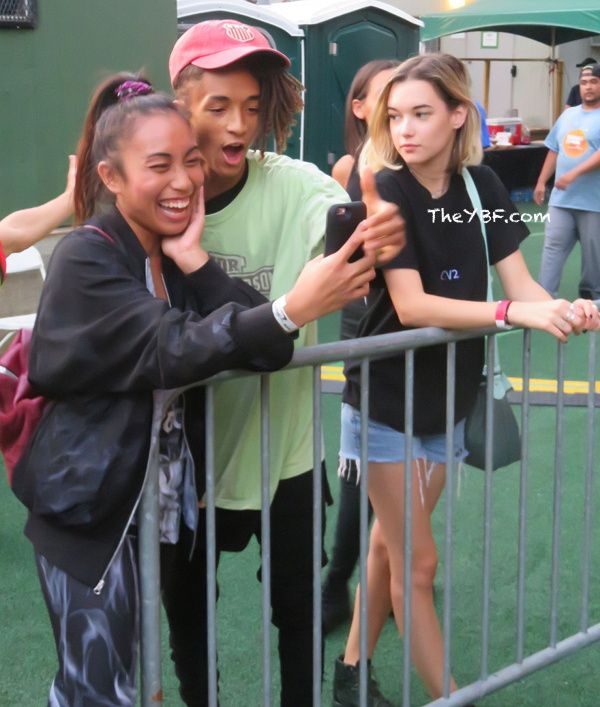 He attended with his new girlfriend, 19-year-old Sarah Snyder who stood by his side as he posed for pics with fans.  And she's watching EVERY move.
Unfortunately for Sarah, being associated with Jaden has unearthed a skeleton from her past.  On June 15th, she was reportedly arrested by the Bedford police department in NY one count of third-degree grand larceny. She's accused of stealing a $15,995 Hermès purse from the Route 117 Bypass Shopping Center and get this.....her arrest was the result of a four-month-long investigation. Her bail was set at $7500.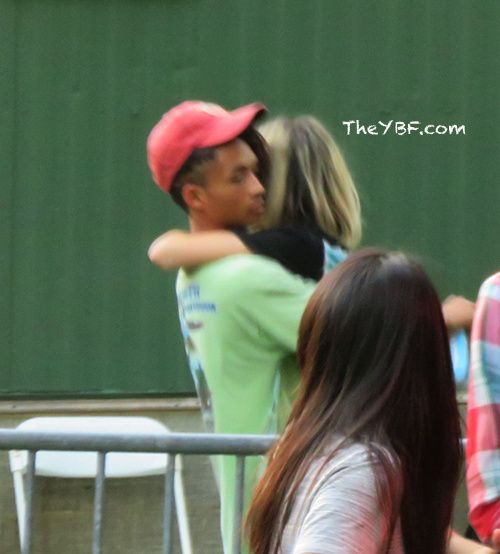 But now she has a super famous boyfriend to kiss away the pain and hug her through the rough times.  Welcome to fame Sarah....it gets worse.  And the fact she's over 18 and he's under....hmmmm....
FUN TIDBIT:  During Harper's Bazaar ICONS party, "Inside Edition" host Deborah Norville was on the red carpet interviewing celebrities and she got really excited when she saw Jaden.  She got excited because she thought he was Willow.  She even called him Willow.  True story...
In Times Square...
Talkshow maven Wendy Williams, shown above with anchor Lara Spencer, recently taped a GMA segment to tout her talkshow project, her show on the ID channel and share a personal story.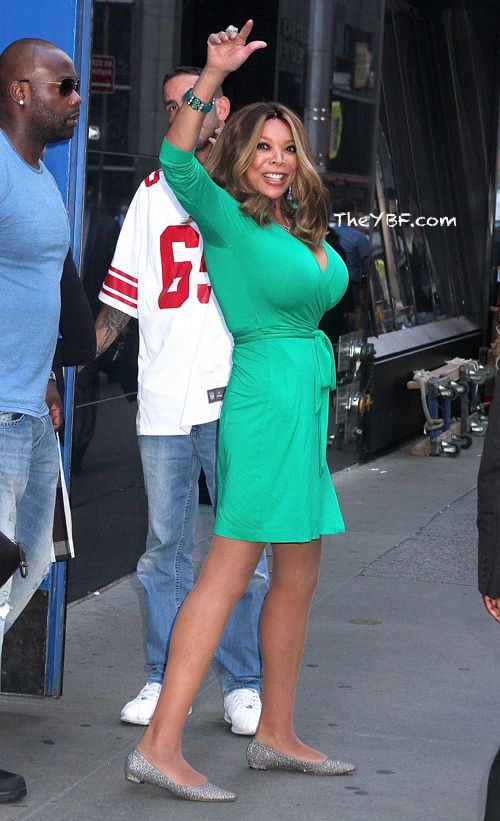 In case you missed the season premiere of her show, Wendy revealed that her 15-year-old son lil' Kevin was addicted to synthetic marijuana and she had him treated at a holistic facility out of the country. Yikes!
We hope her story helps other families struggling with addiction.
Also in New York.....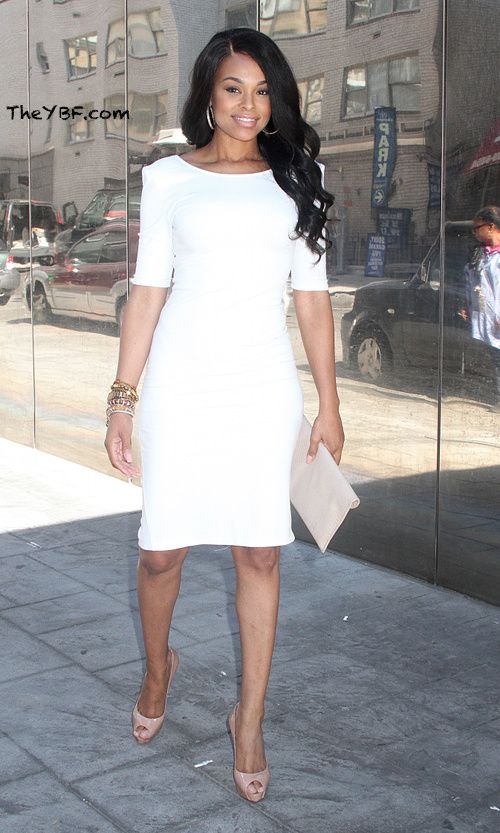 We love Demetria McKinney's hustle.  She's not gonna let a "wasted" season on "RHOA" stop her from living her dreams.  Yes....she's close to 40 but there is a place for her in R&B and on the radio (looking at you Phaedra Parks).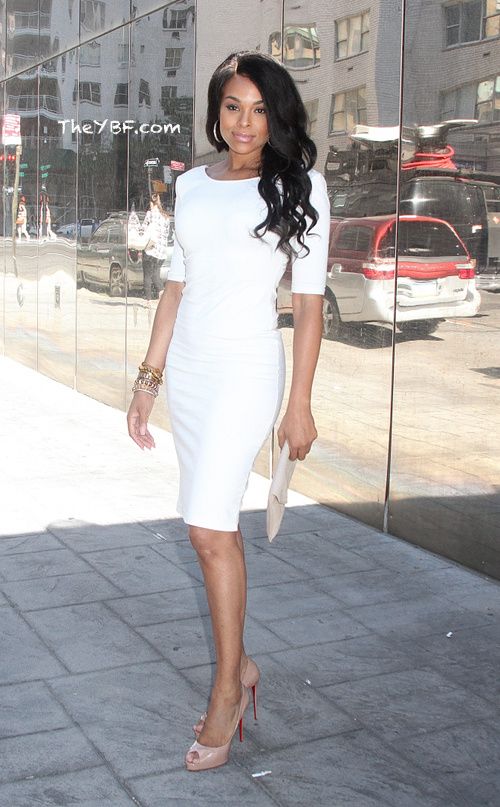 She appeared on "Good Day New York" this week, one of the top rated programs in the city, singing her latest song "Work With Me."  After the show, she headed to BB Kings where she joined Lyfe Jennings for a surprise performance of their song "Talking Bout Love."
Live your dreams Demetria!
Photos via INF Photo/Splash