Ladies (and some fellas)! If you love a man who's equally as smart as he is sexy, we have a treat for you. Come inside to get to know aspiring model David Terrell. Not only is he sexy, he also has a few degrees under his belt. More inside…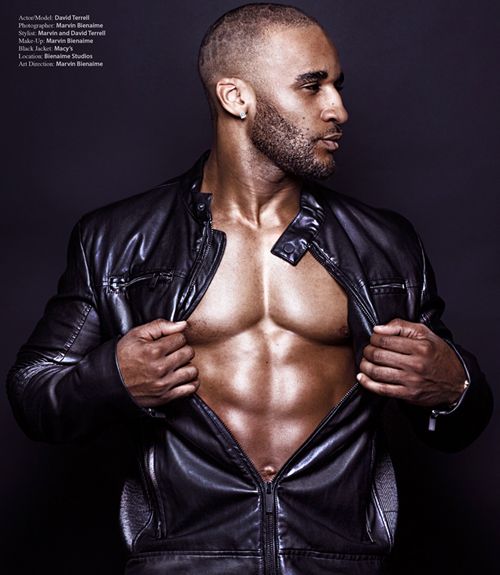 Oh yes!
We've got some new YBF Eye Candy for your viewing pleasure. And ladies, you will not be disappointed. Not only is this fine specimen making our hearts patter, he also has a Master's degree. Brains AND brawn!
Meet 26-year-old model David Terrell. He's an up-and-coming model ready to make his mark in the modeling world. And he may even look familiar since he has been featured on the site before. More on that in a sec.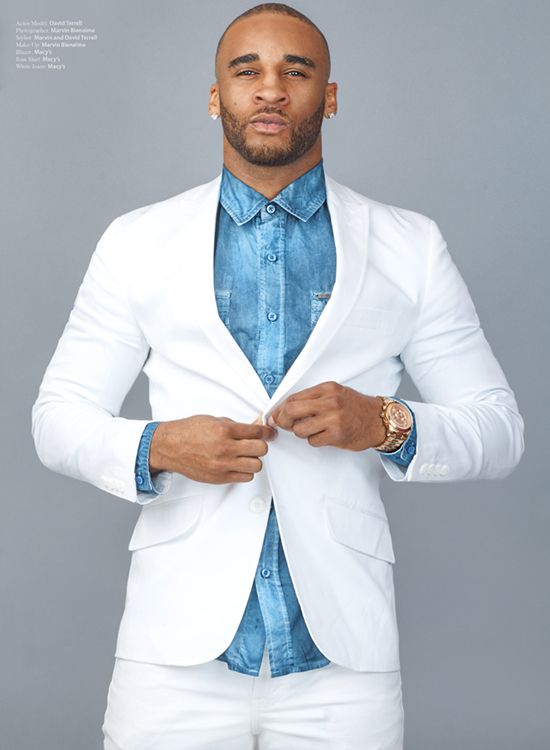 The handsome model just recently made a drastic change in his appearance. But in a good way. After 11 years of rocking long dreads, (which he said represented commitment, dedication, longevity, strength, and freedom) he chopped them all off! While the locs are gone, he tells us,"The man I've become remains the same."
We love that.
The South Florida native is no dumb jock either. He has a Bachelor of Science in Political Science and a Masters in Computer Engineering. Yes ladies, he can drop knowledge on you about politics and build you a website/app/etc. if need be. He also plans on pursuing his Ph.D in the near future.
 
So is this ridiculously sexy man single?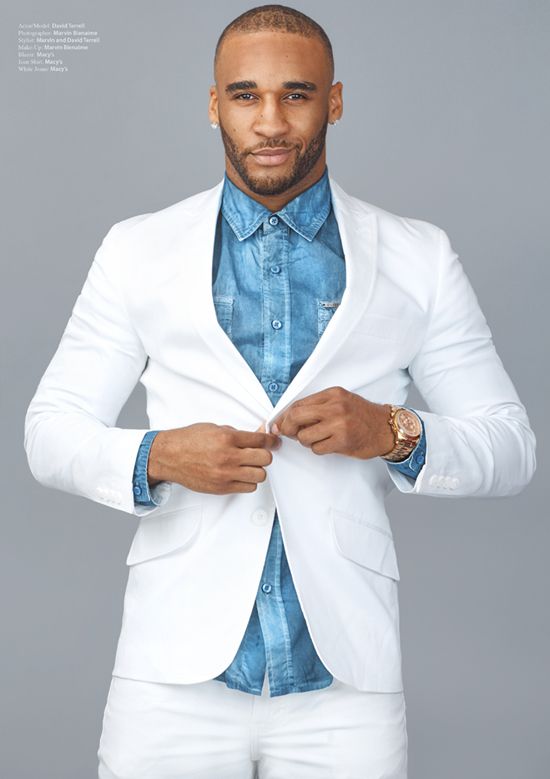 We're not exactly sure. We asked him during our chit chat...but unfortunately didn't get a response. Hmph. As you can see, he loves working out in the gym...and is clearly good at it! He also enjoys programming, football and basketball.
As for where you may have seen him before....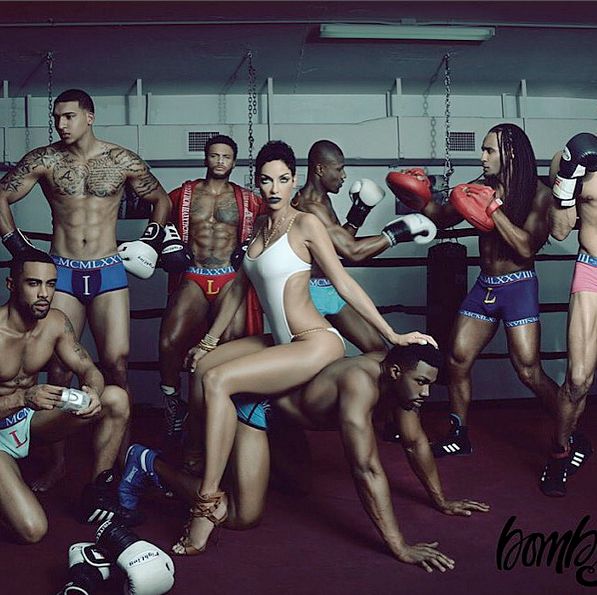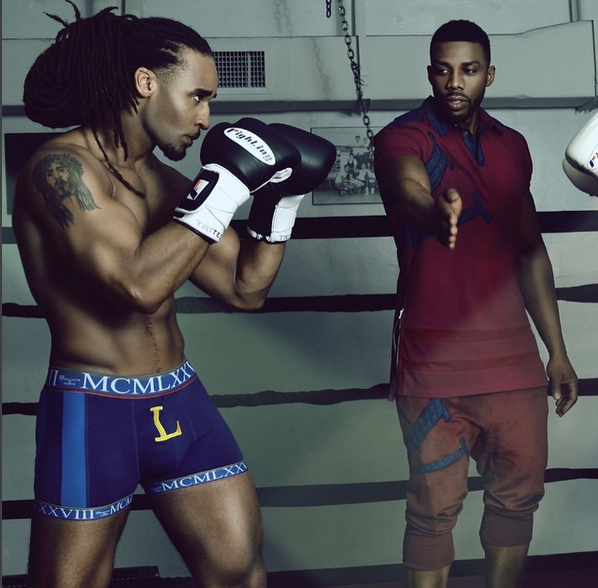 He was one of the male models in the sizzling boxing-themed photoshoot Nicole Murphy did for BOMBSHELL magazine.

As we told you, he recently clipped his dreads and he posted a message on his social media account to express what they meant to him and why he decided to make the change: 
A few days ago, he wrote, "I started my locs 11 years ago as a hair style. Throughout the years they formed from a simple hair style into a way of life. Commitment, dedication, longevity, strength, and freedom...all words of which my locs represented. However, these characteristics not only represented my locs, they represent some of the top qualities that define me as a man. No matter what I do I bring these attributes to the table...whether it's staying committed to my loved ones, being dedicated to my friends and family, maintaining longevity throughout my career, possessing the strength to overcome any obstacle I face, or having the freedom to either grow or chop my locs as I please despite what anyone thinks. I've entered a new chapter in my life. The locs may be gone but the man I've become remains the same. Stay tuned #Letsgo #Openingday"
Based on our chat with Mr. Terrell, here are few more deets to get better acquainted with the budding model:
Music: I really like expanding my horizon when It comes to music and try to listen to all types of genres, but I mostly enjoy listening to rap, r&b, and surprisingly dubstep.

Celebrity crush: Rihanna.

Movie/TV credentials: Not yet.

Magazines/Publications: Fagnidi Men's Clothing Campaign with Celebrity Actress/Model, NICOLE MURPHY. I have more project in the works that I cant speak about at this moment.

Have any Children?: No.

 
We'll keep you posted on any new projects from this hottie.  Until then, follow him over on Instagram.
Photos: Marvin Bienaime/David's IG/BOMBSHELL