In today's music bits, Willow Smith is back on the music scene with a new video and painted on tears for her track "Why Don't You Cry."  Plus, Chris Brown and August Alsina are gearing up to go on tour together and Fetty Wap just announced when he's dropping his debut album. Deets inside….
Free spirited Willow Smith is wise beyond her years, which she credits to the way she was raised by parents Will and Jada Pinkett Smith. And in her new video, the 14-year-old singer, who is I.D. magazine's"Coming of Age" cover girl, has a powerful message for the youth.
Willow loves to up and drop new tunes out of the sky. And for her newest musical offering, she's using her platform as a voice for young teens everywhere who are caught between doing what their heart really wants to do verses obeying their parents and respecting their wishes.
In the Nuyorktricity's Mike Vargas-directed clip, Willow tells a story of a young lady who wants to do music, but her parents are absolutely against it. They feel she could not become successful as an artist and that she must follow their rules. Check out her full synopsis of the video treatment below: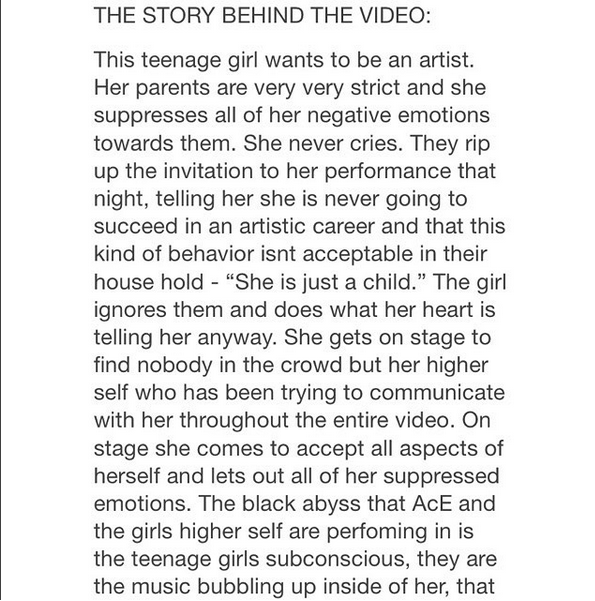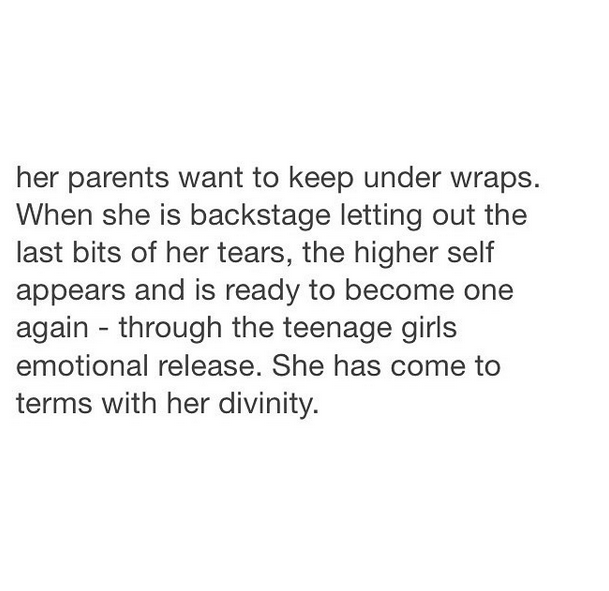 Her step-brother Trey Smith (aka DJ AcE) makes a cameo in the clip. And so does actress Nicole Ari Parker (who stars as her mother) and "Husbands of Hollywood" star Duane Martin (as her dad).  Interesting choice. They resemble her real life parents oddly enough. 
Check it below:
 
In new tour news...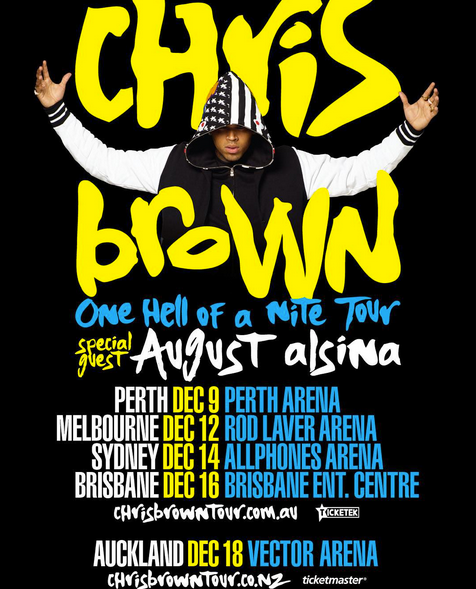 Chris Brown is extending his "One Hell of A Nite" tour with the help of his homie August Alsina. Breezy's current leg is scheduled to wrap up on Saturday, September 19th in Concord, Cali. But, fans overseas will soon get a chance to get up close to TWO R&B crooners.
Breezy and August are set to roll into Australia and New Zealand for a string of dates starting in December. Below are the official tour dates/stops:
Dec 9- Perth @ Perth Arena
Dec 12- Melborne @ Rod Laver Arena
Dec 14- Sydney @Allphones Arena
Dec 16- Brisbane @Brisbane Ent. Center
Dec 18- Auckland @ Dec Vector Arena
If you're near these areas around this time, get your coins together. Tickets start going on sale Monday, September 28th.
In new music news....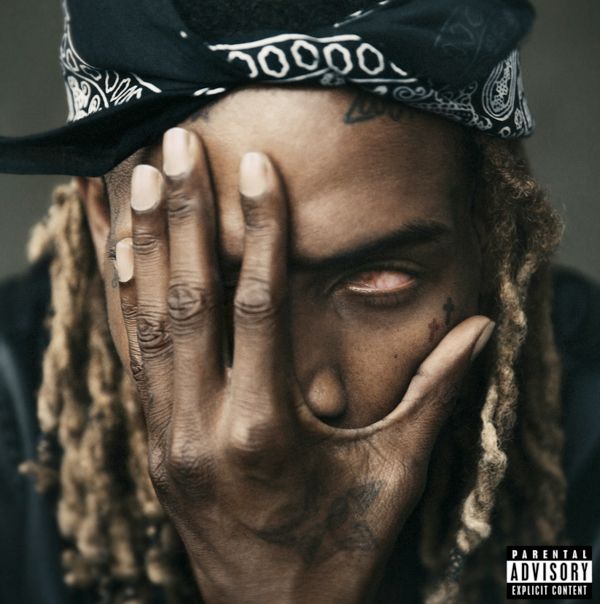 After his highly successful single "Trap Queen" thrust him into the limelight, rapper Wap is set to release his debut album.
The New Jersey native is riding high on his chart toppers "Trap Queen" and "My Way" (featuring Drake). And now he's ready to release his self-titled full-length debut FETTY WAP, set to drop September 25th.
Since releasing his infections track, Fetty has made some major moves without even releasing a LP. He performed at the MTV Movie Awards, made late night talkshow appearances and nabbed the key to his city of Patterson, NJ.
Check out tracklisting below:
STANDARD EDITION
1. "Trap Queen"
2. "How We Do Things" [feat. Monty]
3. "679" [feat. Monty]
4. "Jugg" [feat. Monty]
5. "Trap Luv"
6. "I Wonder"
7. "Again"
8. "My Way" [feat. Monty]
9. "Time" [feat. Monty]
10. "Boomin"
11. "RGF Island"
12. "D.A.M."
13. "No Days Off" [feat. Monty]
14. "I'm Straight"
15. "Couple Bands"
16. "Rock My Chain" [feat. M80]
17. "Rewind" [feat. Monty]
DELUXE EDITION
18. "Let It Bang"
19. "For My Team" [feat. Monty]
20. "Whateva" [feat. Monty]
If you're a Fetty fan, mark your calendars…September 25th.
EXTRAS:
1.  Omar Epps ("House") is joining USA Network pilot SHOOTER in the role of Isaac Johnson, an ex-Marine and former commanding officer of expert marksman Bob Lee Swagger (Ryan Phillippe, "Secrets and Lies").  Nice!
2.  We've got a first look at Idris' "Luther" special HERE! STORY
Photos: CB's IG