Last night, Tessa Thompson, Evan Ross, Mariah Carey, Jaden Smith and more were busy hitting up events on the east and west coasts. Come inside for their fabulous red carpet arrivals…
Last night, PEOPLE magazine hosted their "Ones To Watch" soiree in West Hollywood to give shine on the young actors and actresses who are climbing their way to superstar status. The Dear White People starlet Tessa Thompson was named as one of the new actresses to "look out for."
She tapped into her eclectic style with an Emmanuel Ungaro mixed media dress, Nicholas Kirkwood shoes and an Ethan K clutch.
While we've been following Tessa since her breakout role in Dear White People, it's nice to see the YBF chick getting the shine she deserves.
The 31-year-old SELMA actress dished to PEOPLE that she has been dreaming of becoming an actress since she was a little girl, writing and directing little movies with her father. Now, she's gearing up to star in a major role in the upcoming boxing thriller Creed, alongside Michael B. Jordan. And it doesn't stop there. She's currently filming for two films, a comedy titled War On Everyone and a drama titled Salt Water.
Looking good Tessa!
Another YBF chick you need to get familiar with....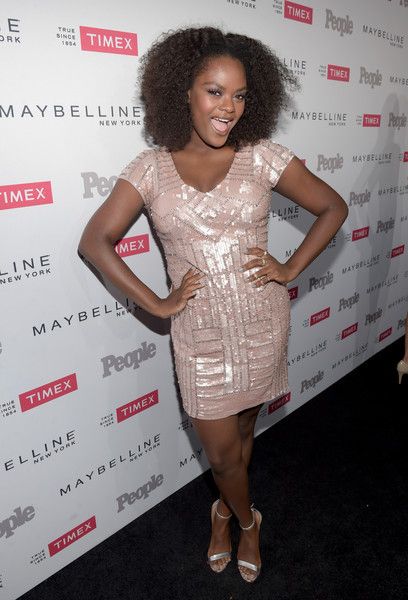 19-year-old Shanice Williams! This fabulous young lady, hailing from New Jersey, is gearing up to star as Dorothy in NBC's upcoming musical The Wiz Live!Shanice hopped in line for an open call audition for the role, hoping to get a "learning experience" and that's exactly what she'll be getting!
She told PEOPLE, "There wasn't even a moment where I prayed, "God, please let me get this part,' because that seemed impossible." We are anxious to see the budding actress flex her skills in the upcoming classic tale, alongside Mary J. Blige (Wicked Witch of the West), Queen Latifah (The Wiz) and Uzo Aduba (Glinda The Good Witch). The Wiz Live! is set to premiere Thursday, December 3rd on NBC.
Also on the carpet....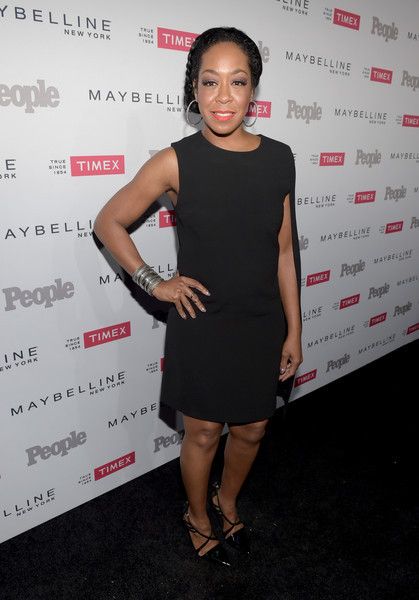 "Survivor's Remorse" star Tichina Arnold stepped out in all black last night for the festivities. The hit STARZ show is currently in the midst of its 2nd season and has already been given the greenlight for season 3. Also, Tichina will be guest starring on the new TVOne drama "Born Again Virgin."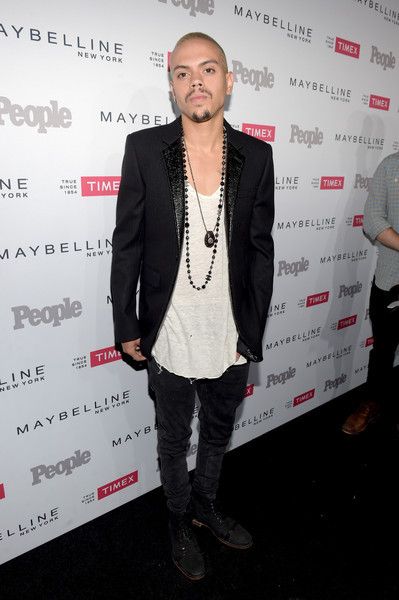 Hunger Games star and new dad Evan Ross took a break from daddy duty to attend the affair. Why is he looking so much like a certain icon?  Hmph.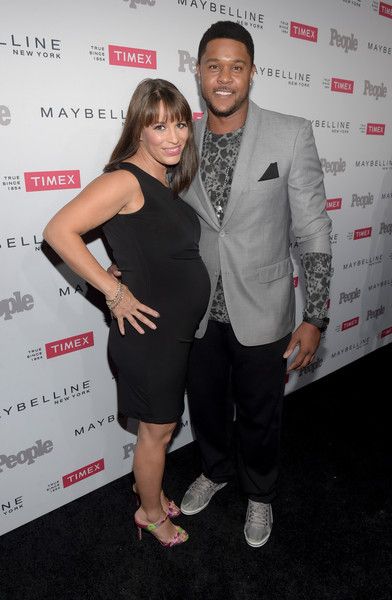 Former "The Game" actor Pooch Hall and his pregnant wife Linda Hall were all smiles on the carpet. The couple is pregnant with their fourth child joining their daughters Djanai and Djaeda, and son Djordan.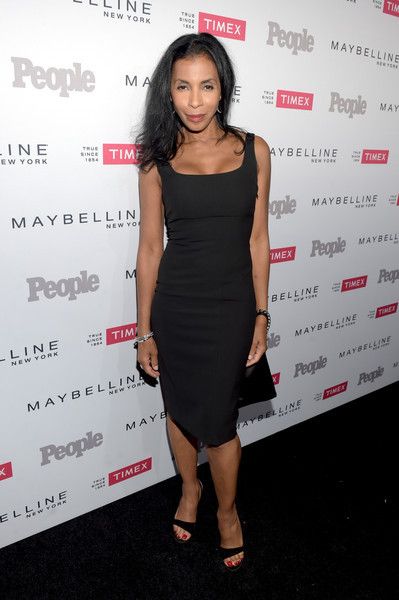 EMMY nominated actress Khandi Alexander, who stars as Olivia Pope's mom on "Scandal," was also on the scene showing off in a black dress. If this is what 58 is looking like (she celebrated a birthday a few weeks ago), then sign us up!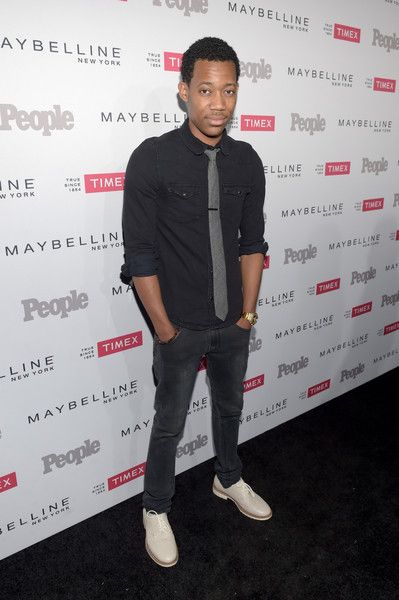 Dear White People star Tyler James Williams, who is best known for his role on "Everybody Hates Chris," came out to party it up. If you haven't checked out his and Tessa's flick, it's currently on Netflix.
We will be seeing more of Tyler as he's gearing up to star on on the upcoming series "Criminal Minds: Beyond Borders."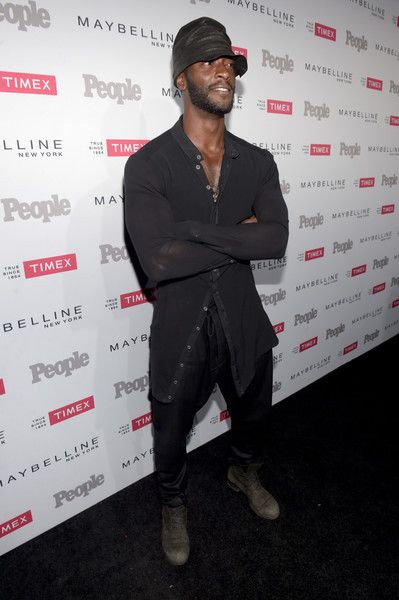 Straight Outta Compton star Aldis Hodge, who portrayed MC Ren in the N.W.A. biopic, flashed his pearly whites on the carpet before heading inside.
New "Scandal" star Cornelius Smith Jr. (who plays activist Marcus Miller) was dressed to impress on the carpet. SPOILER ALERT! For the upcoming season of "Scandal," we suspect he will return in a bigger capacity based on BTS pics of him on the set with Kerry Washington from earlier this year. Get our take on what his role may be HERE.
Over on the east coast...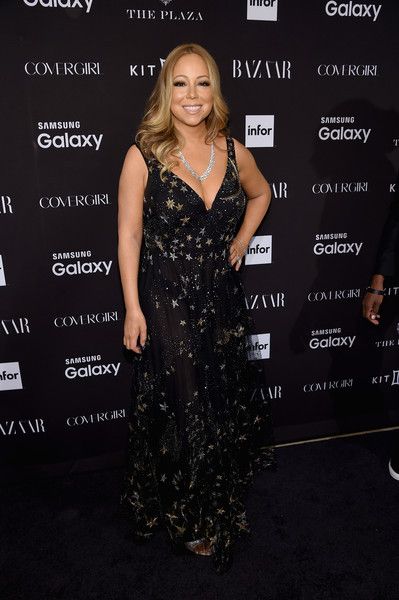 Remember that "ICONS" fashion fantasy photoshoot for Harper's BAZAAR September 2015 issue, starring Mariah Carey (as Marie Antoinette), Willow Smith (as Hindu goddess Kali) and Oprah Winfrey (as Glinda the Good Witch)? If not, check it out HERE.
To celebrate the fabulous spread, Harper's BAZAAR put together an event at The Plaza Hotel in NYC last night. And, of course, Mariah Carey was front-and-center to bask in the ambiance.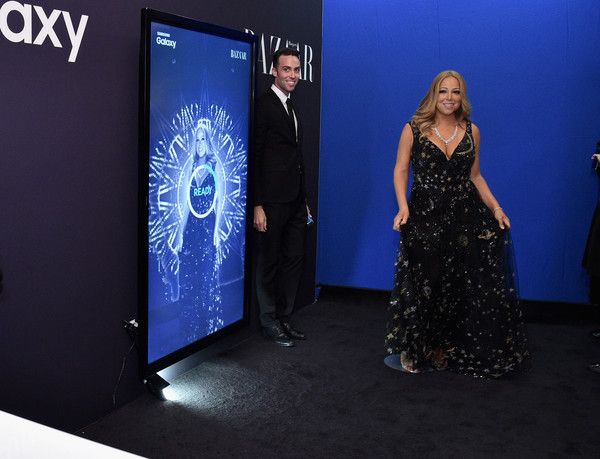 Appropriate dress.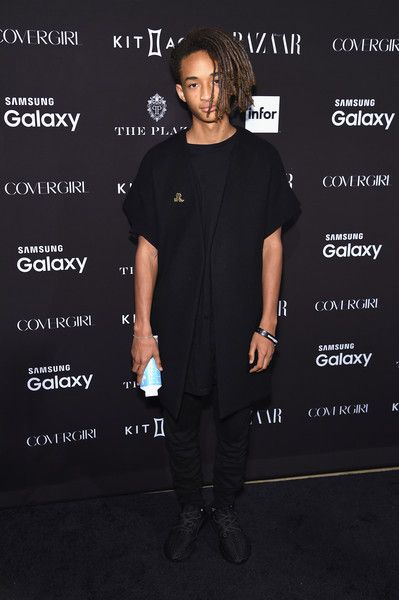 17-year-old actor/rapper Jaden Smith, who has been making headlines over his older girlfriend, hit the carpet last night, likely in support of his sister Willow.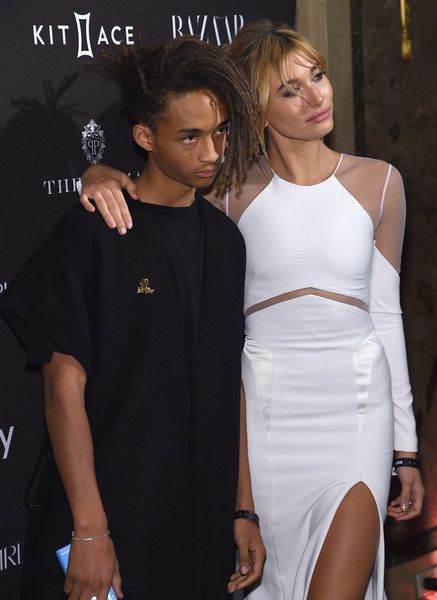 While on the carpet, he was his usual quirky self snapping pics alongside model Hailey Baldwin.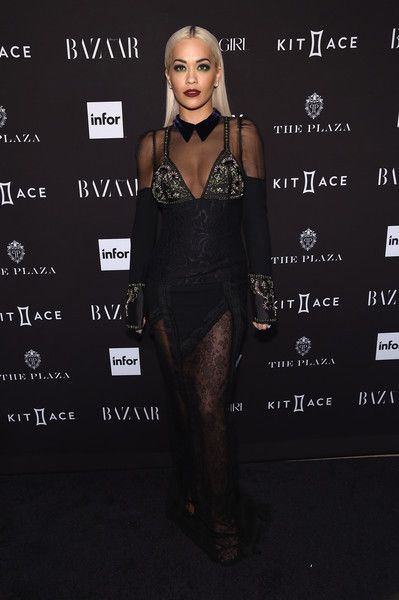 "Body On Me" singer Rita Ora put on a sexy display as she sashayed down the carpet.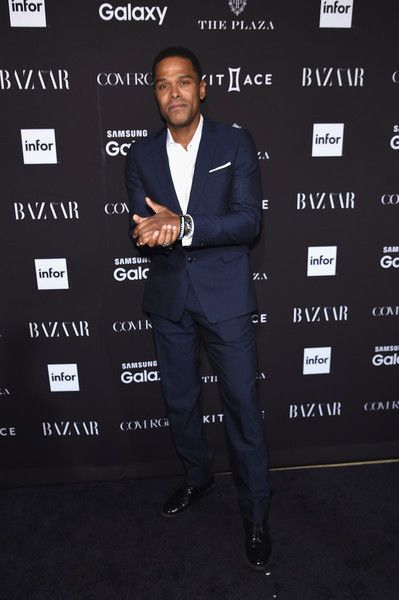 And singer Maxwell was looking dapper in a blue tailored suit.
Later...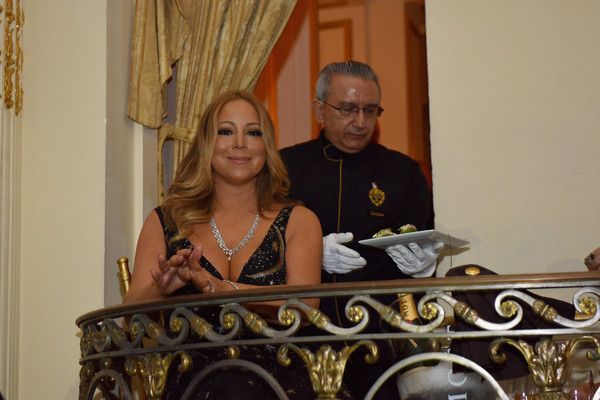 The real party popped off with plenty of Belvedere Vodka and Moet & Chandon spirits to toast it up. While MiMi stayed perched on a balcony....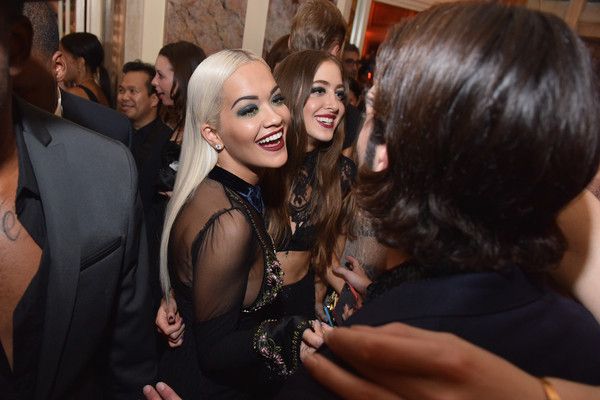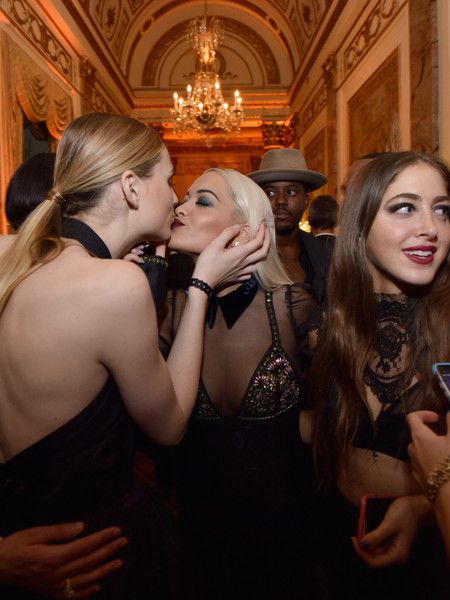 Rita was busy getting kissy with guests. Fun times.
Photos: Getty