It appears to be official! 17-year-old Jaden Smith has himself a new chick…and she's over 18! Peep pics of the twosome getting kissy during NYFW and few deets on their budding relationship inside….
Whoa! Jaden Smith has a new chick. And he's not trying to hide it...seemingly confirming their coupledom status today.
The 17-year-old actor/rapper was spotted lip locking with his rumored older girlfriend Sarah Synder on the front row at the Gypsy Sport's Spring 2016 show held at Milk Studios yesterday. Based on an arrest report (which we'll get to later), Sarah was 19 as of June of this year, but another media outlet claims she's 21. Either way, she's over 18.
 
During the show, they couldn't keep their hands off of each other, rubbing on each other's legs and being all hugged up: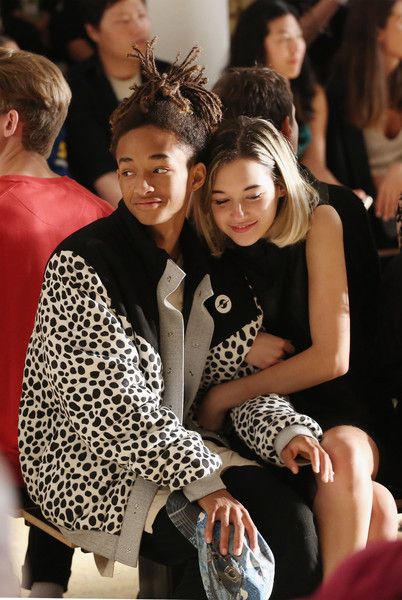 Guess he said anything his "friend' Kylie Jenner can do, he can do too.
After the show....
The PDA continued as they trekked through SoHo this afternoon.
We did a little digging on this Sarah and found out she has a mugshot...sighs!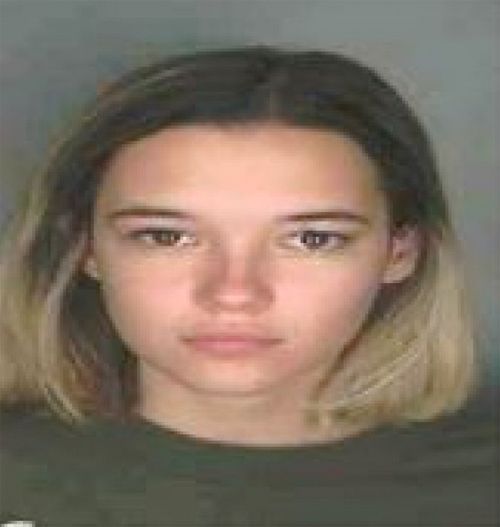 According to Patch.com, Sarah was arrested on felony grand larceny charges after allegedly lifting a Hermes bag. The site reports:
Sarah I. Snyder, 19, was arrested earlier this week on a charge of felony Grand Larceny in connection with the theft of a $16,000 Hermes Birkin handbag, according to Bedford police.

The theft occurred on February 19 of this year from an unnamed local store, and Snyder was arrested Monday, June 15, in Manhattan at the home of a friend.
 
It has not been confirmed whether she was found guily on these charges.
We're not sure if Jaden knows about her sketchy past, but if he does, it doesn't look like he minds. He's all over her Instagram page: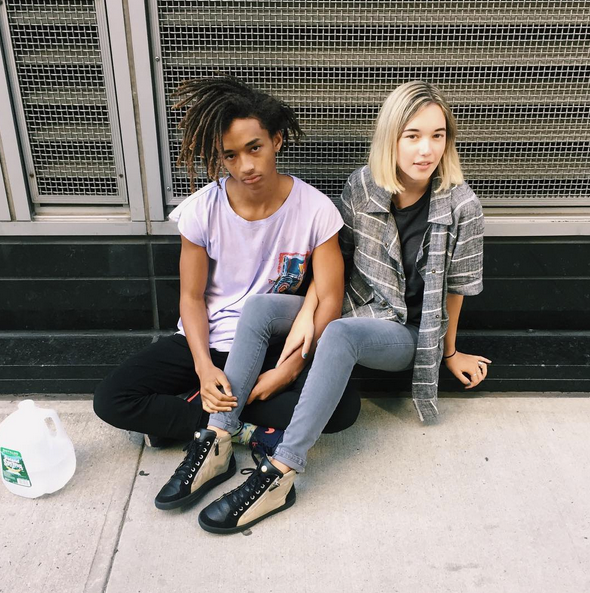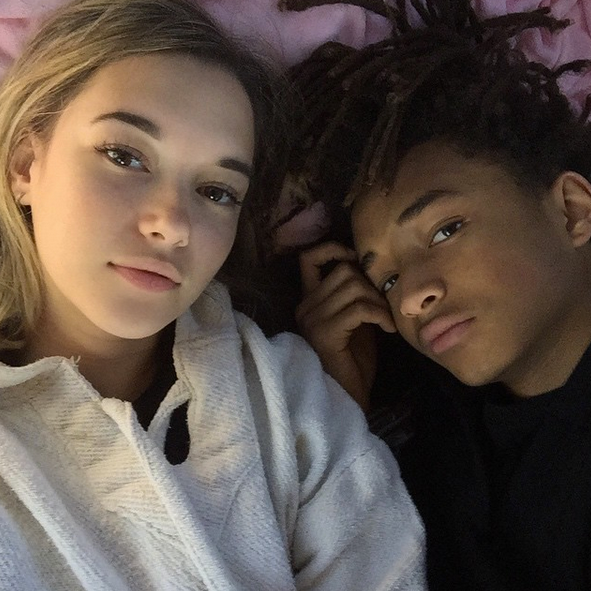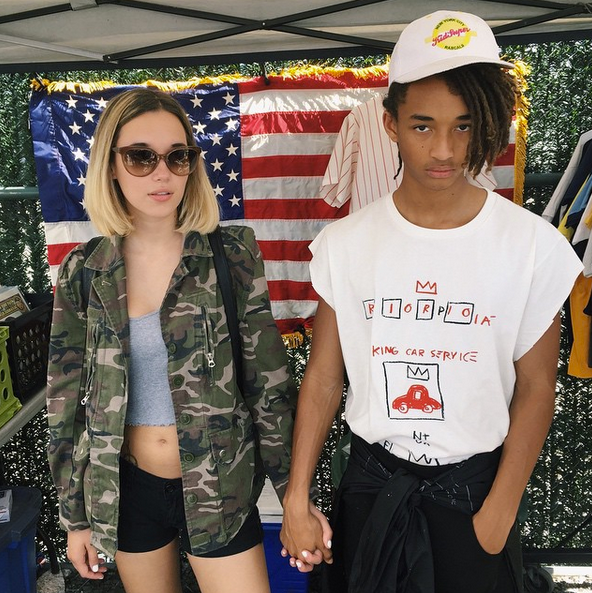 She captioned this pic "Willimasburg," which just so happens to be the location where Jaden was filming the upcoming Netflix original "The Get Up."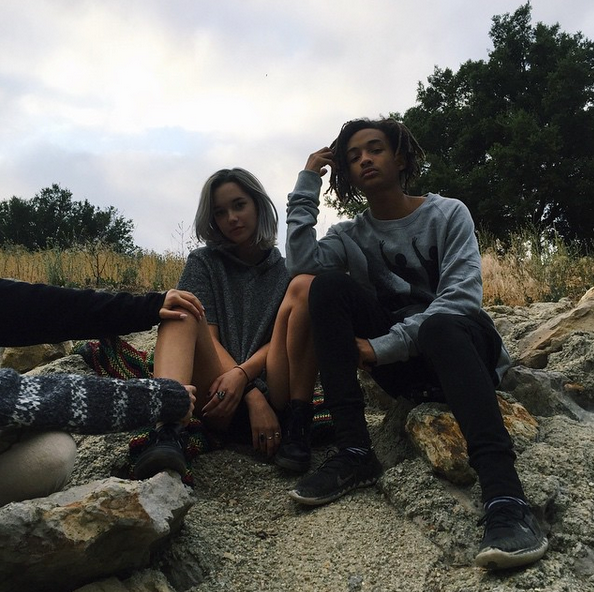 It's being reported Jaden and his new lady began dating over the summer when they popped up together at the Pitch Perfect 2 premiere. In July, they were spotted holding hands shopping around NYC together.
Oh...and then we stumbled upon this tweet from one of Jaden's supposed friends/associates Ian Connor that said:
Shouts Outs Jaden Smith For Wifing A Bitch I Used To Fuck On Hotel Roofs. That's Dedication.

— Ian Connor (@Souljaian) June 7, 2015
Yikes! Was chick smashing the homies? Let's hope not.
Jaden was previously linked to "Hunger Games" star Amandla Stenberg (remember when he took her to her prom?) and Kylie Jenner (who has since moved on to Tyga). SIDENOTE: We KNOW y'all remember Amandla CHECKING Kylie for cultural appropriation.
Back to Sarah, we see she has starred in a few films which include Skeleton Key 2: 667 Neighbor of the Beast (2008), Scarlet Rain (2010) and Greencastle (2012), according to IMDB. So, we guess it's safe to assume she's an aspiring actress. We're sure Jaden will be able to offer up a few tips...and help get her noticed with their new coupledom status.
We wonder what his parents Will and Jada Pinkett Smith think about it all. Your thoughts?
 
Photos: Splash/Sarah's IG