Rihanna was spotted landing at LAX today. See photos inside and check out Amber Rose's funny new video that attempts to redefine the "Walk Of Shame."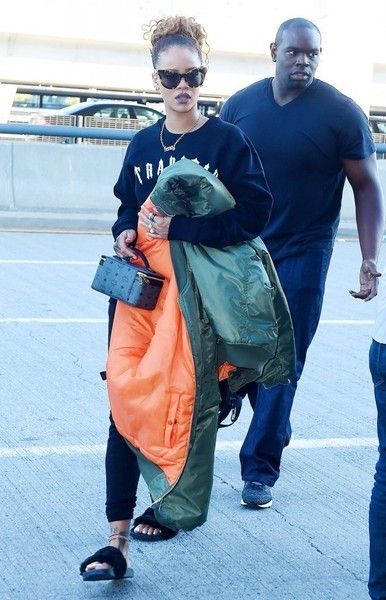 After a long week of partying for fashion week where she hosted several events, including the Roc Nation Block Party, Rihanna was spotted at JFK as she boarded an LAX-bound flight back in her fave slippers.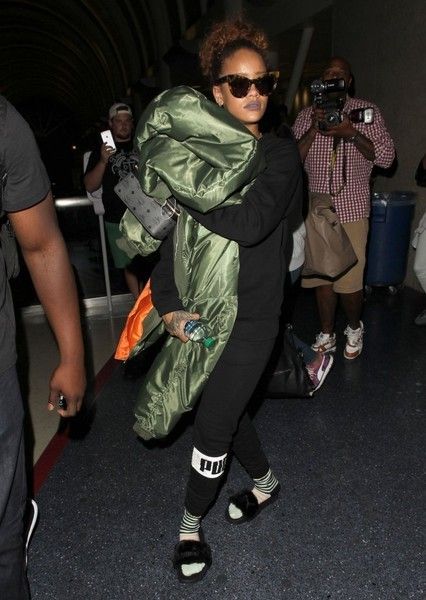 Now.....Rihanna is back in LA where we HOPE she's hitting the studio.  We love RiRi and her projects like her latest fragrance, her ads for Dior and her new SOLD OUT "Creeper" for PUMA.....but that not all the Navy wants from her.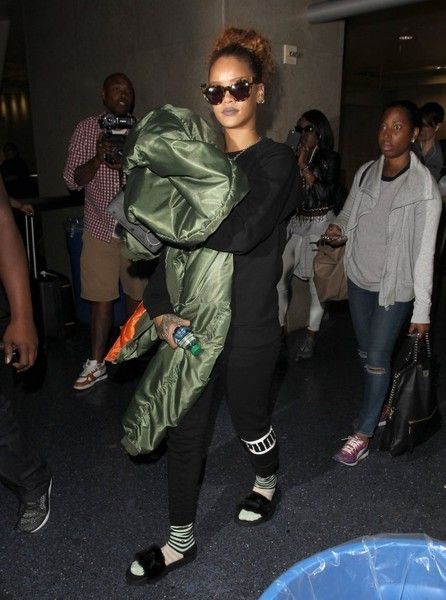 They want some music.
One thing's for sure.....love is a huge inspiration. Maybe now that she's dating Travis Scott, hopefully he'll inspire some new tracks.  Fingers crossed.....
In other news...
Amber Rose is gearing up for next month's Slut Walk in LA (6K sold already!) and in terms of promotions, she's doing tons of interviews and have even released a funny video. The model/actress teamed up with the humorous folks at Funny Or Die where she recorded a video named "Walk Of No Shame."
The clever clip is all about women owning their bodies, owning their sexuality and not having to "hide" themselves in order to be accepted.  While a construction worker says "I respect that you enjoyed yourself last night! I think we can all agree: having sex is fun!" Amber jokes, "Oh, yes it is."
Whether you like her or not, she's really taken all the negative comments the Internet thew her way and flipped the script. It's hard to hate......
Photos via FameFlynet