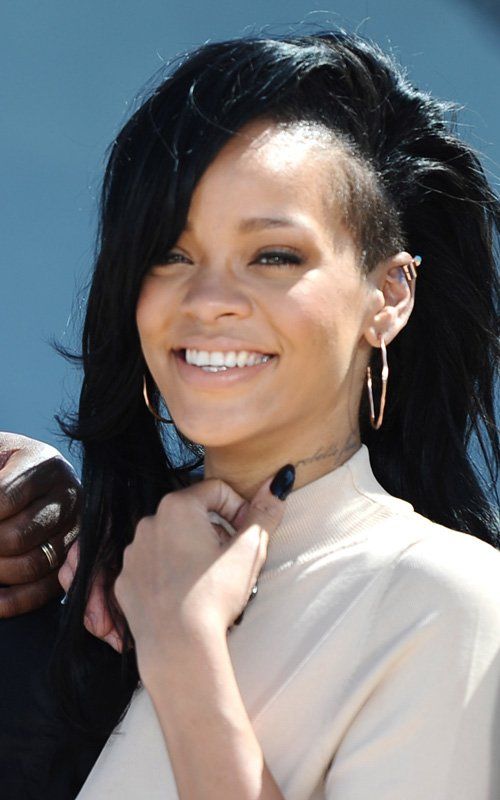 Rihanna is putting her all into the promotional aspects of Battleship.  She's taken time away from recording a new album to travel the world and promote the film.  See pics of her photocall in Hawaii here.........
A smiling Rihanna joined co-stars Taylor Kitsch, Alexander Skarsgard and Brooklyn Decker for a photo call at the Battleship Missouri Memorial on Saturday (April 28) in Pearl Harbor, Hawaii.  The cast shot the movie on the island and returned for the big premiere week: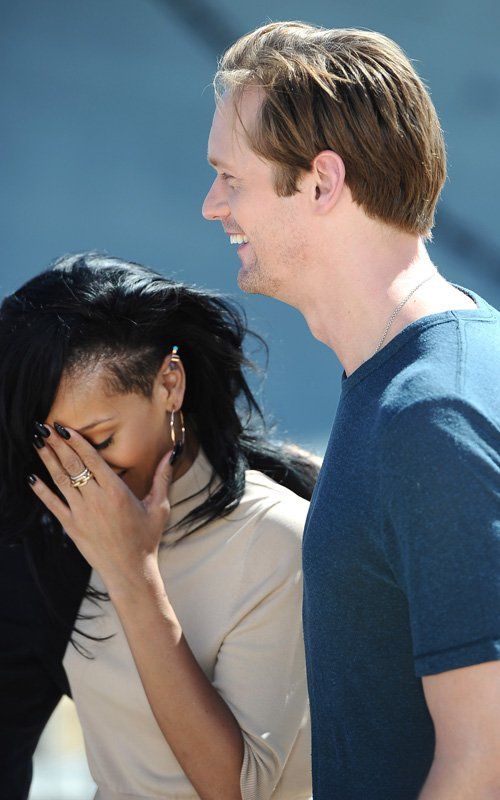 Yes...we would be giggly too if the hotness that is Alex Skarsgard was right by our side.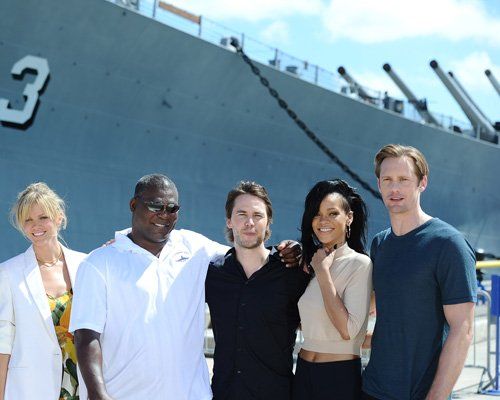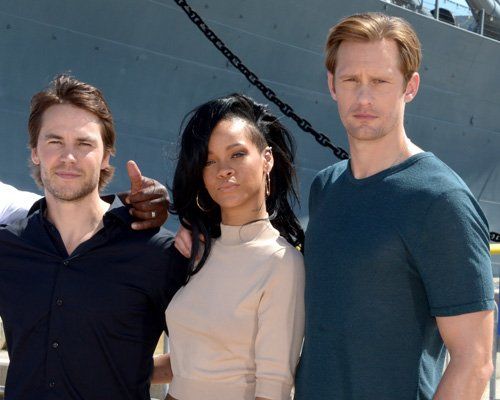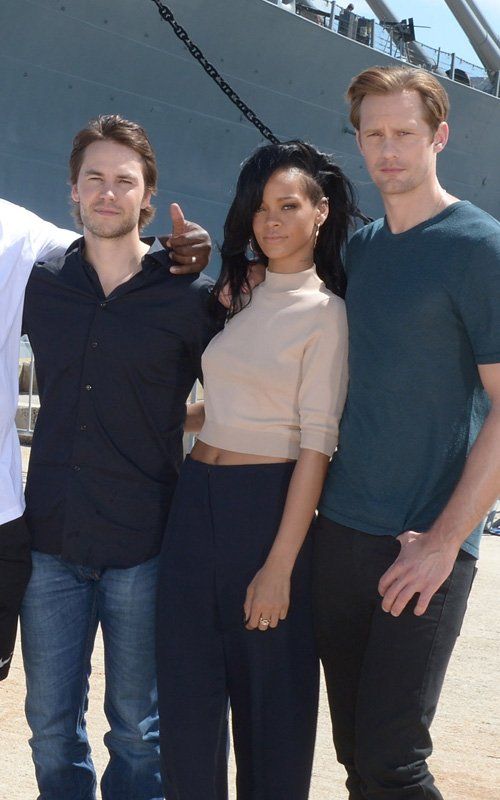 Ri kept it simple in a sweater and a pair of slacks for the photo ops.
The cast also snapped pics with Col. Gregory D. Gadson, who serves as the director of the U.S. Army Wounded Warrior Program.
Credit: Michael Buckner/Getty