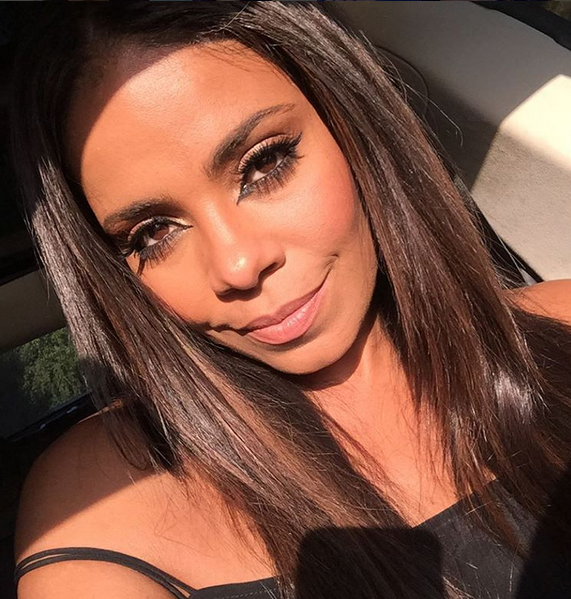 While promoting her flick The Perfect Guy, actress Sanaa Lathan revealed that she's found a perfect guy!  But is it French Montana?  Listen to Sanaa dish on dating and French Montana inside....
 
For the past few weeks we've been semi-stalking Sanaa Lathan....and not because of her hit film career.  Plain and simple - we want the tea on who she's dating.
We first began to suspect something was popping off with her and French Montana a few weeks ago after they both joined Diddy  for a club night out at Playhouse. Once the Ciroc got the best of everyone, Diddy posted a clip of Sanaa stretched out across French's lap. Then a few days later, we spotted the two out to dinner together.
Coming into the present, Sanaa appeared on LA's 92.3 today to promote her new film The Perfect Guy, and radio host Big Boy directly asked her if she was dating French (around 4:15).
As first, Sanaa explained that she "doesn't talk about my personal life." But then, after a little prodding, she confirms,"I am dating."
Now....what you'll notice is she NEVER says she's dating French Montana specifically and she artfully dodges that insinuation from Big Boy.  While you can read into it if you'd like, it sounds like Sanaa has met "someone," but it's not necessarily French Montana.  FYI - Whomever she's "dating" has her singing about being "Emotional."  Did you check out her new single with Def Loaf (here)?
And speaking of The Perfect Guy, we can happily report that the Lathan/Ealy produced thriller was a box office hit. The film took in $26.7 million domestic for the weekend, coming in #1 and making a nice little profit from it's modest $12 million budget.
Check out the interview (at the 4:!5 mark) below:
Congrats to Sanaa on her hit movie and to finding her own "Perfect" guy. 
Photos via Sanaa's IG/Getty