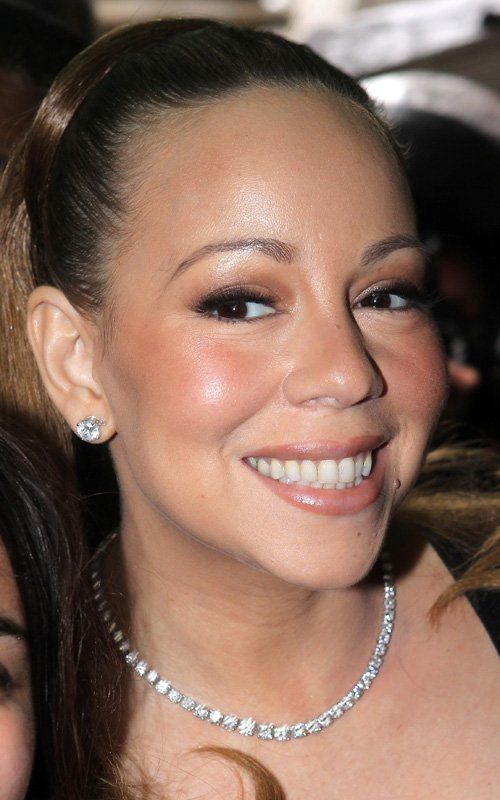 The newly "remarried" diva Mariah Carey was spotted shopping in Paris with her twins. See the pics inside and hear what Raven Symone said about "Sister Act" being an inspiration for young women.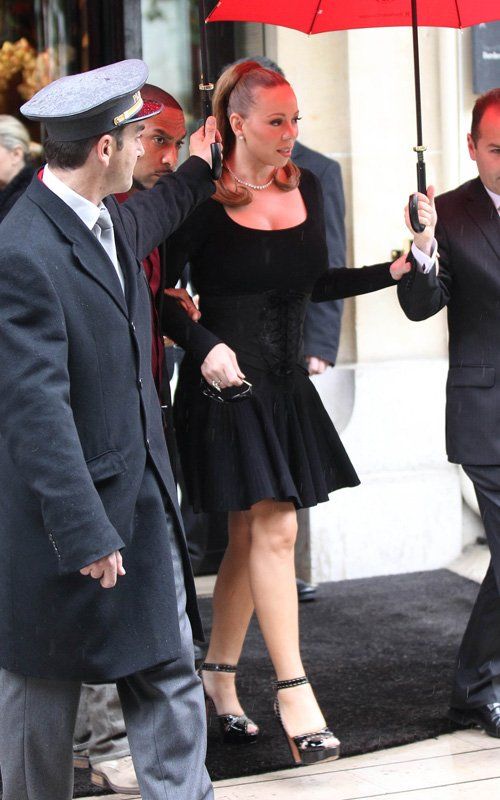 Jenny spokeswoman Mariah Carey was spotted posing leaving the Plaza Athenee Hotel the day after her vowel renewal with hubby Nick.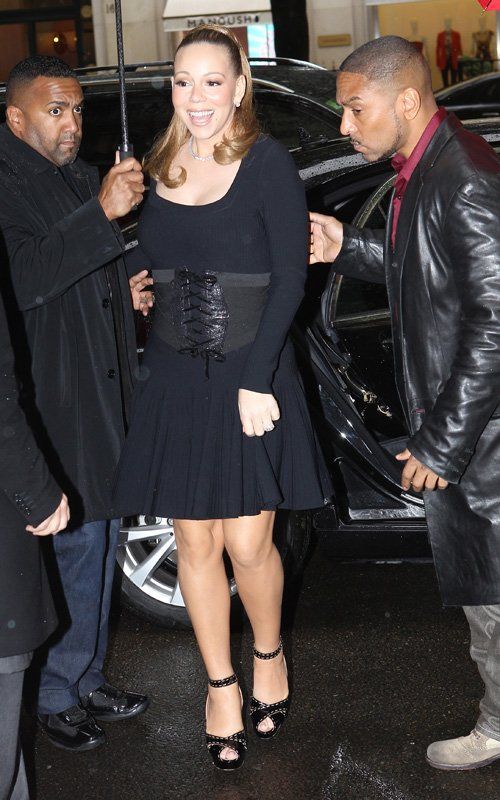 Although it was raining, Mimi and her twins were headed shopping at the Azzedine Alaia store in Paris in the rain: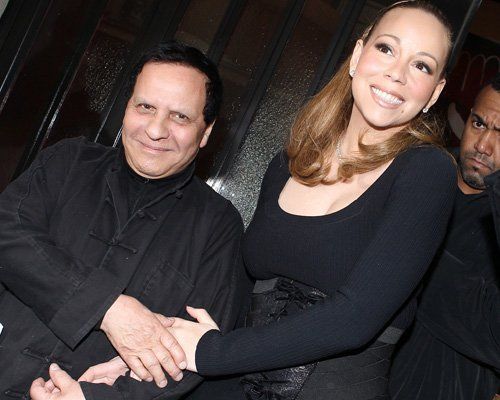 A few days ago, Mimi renewed her vows to Nick cannon saying, "Tonight was an incredible night, I can't express how amazing it was to renew our vows in Paris at the top of the Eiffel tower."
And on Broadway...........
Raven Symone chatted with BLACKVOICES about her new role in the musical "Sister Act," helping young woman get their lives on track and protecting themselves in sexual relationships.
Can you talk about your involvement with the "Plan It Forward" campaign?
"Plan It Forward" is a way for young adults and young women to plan their lives, whether it's in education, career, family planning, contraception, or how ever you want to continue to live your life. With this website you're able to use the different tools that they have to help you reach those goals.
With reports stating that young women are becoming more involved in sexual relationships, do you have any advice?
Well that's something that I think you talk to your parents about or a mentor of that nature. My opinion on that is something that I'm totally not comfortable talking about. But I think that going to this website and understanding that if you have a plan, or have a plan to have a family later in life and find other ways of dealing with contraception early, that's what this website does. But it's kind of difficult for me to talk about that topic because it's so personal.
How did you go about planning for your future while you were younger?
My parents did it for me. Before they had a kid they planned out what they wanted to reach and what goals they wanted their child to reach. And thankfully I was up for it at such a young age, and I'm still a part of that plan. As I get older realizing what I want to do with my own life, and as I continue to grow, I'm going to set plans for myself and my kids. So a lot of us are in the plans of what our parents did, especially for the people that we want to come to the website, because now it's time to take control of your own life. And sometimes nobody has that information for you.

When we last spoke you mentioned that you didn't really have any career plans set following "Sister Act." Is that still your plan or are you just taking it one step at a time?
I have personal plan of what I want to do, but nothing in the career field right now. I think I just want to take a little break. But I'm working during this campaign. This is going to be one of the few things that I'm involved with because of how I feel about it. But yeah, nothing's really changed too much. Getting the "Sister Act" together and making sure all of my college-aged young women get their life on track.

Check out the full interview over at Black Voices.
Photos via PacificCoastNews.com