Taraji P. Henson attended a private dinner for her 45th birthday over the weekend, which brought out Mary J. Blige & Morris Chestnut.  See party photos inside....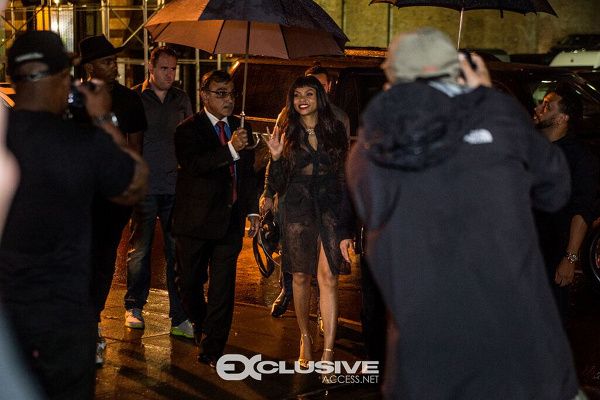 Following the NYC premiere of her hit FOX series "Empire," Emmy-nominated actress Taraji P. Henson didn't head home.....she's much to fabulous for that. Instead of retiring to her hotel, the 45-year-old actress headed to the swanky Asia de Cuba where she and a few of her closest friends enjoyed a decadent dinner.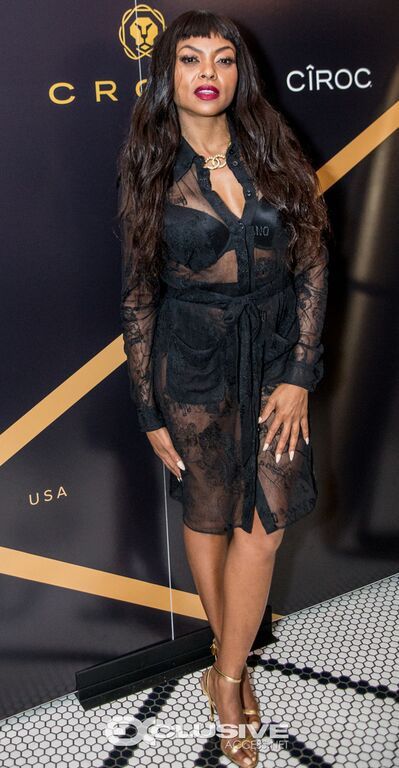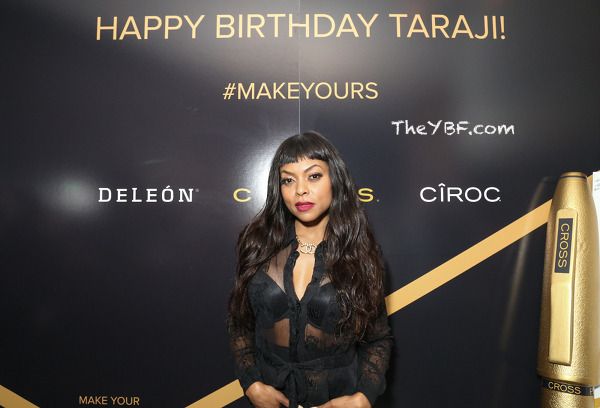 The party was sponsored by Ciroc and CROSS Pens (known for their luxury gold peerless pens and 170 yr. old gold lion logo). The party decor included lots of gold and lots of lions.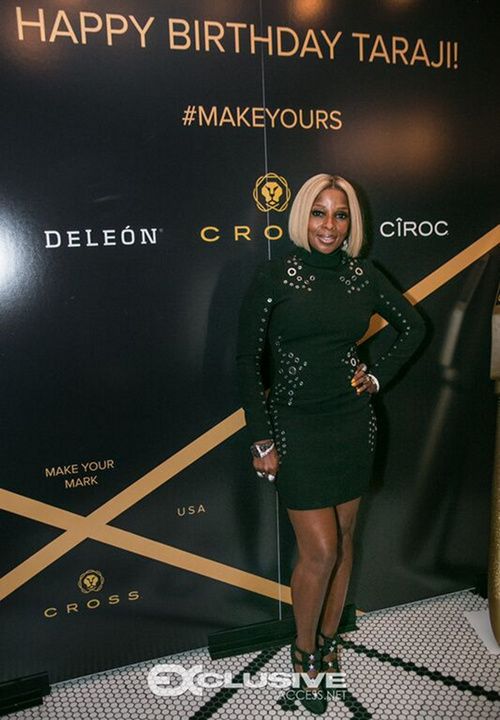 Mary J. Blige, one of Taraji's closest friends, stepped out looking glamorous in this black number.  Just for laughs.....do you remember that time Taraji brought out Mary on "Lip Sync Battle" to see her hit "Just Fine?"
Hollywood hunk Morris Chestnut, who is set to star on the FOX series "Rosewood" (it debuts on September 23rd) stepped out looking all chocolate and delicious.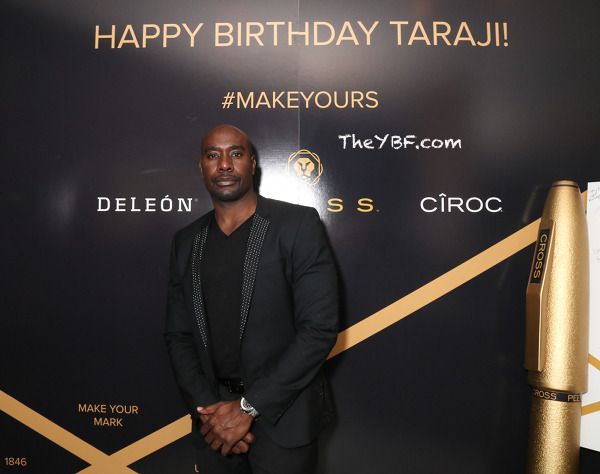 And in case you missed it, Morris stars alongside Sanaa Lathan and Michael Ealy inThe Perfect Guy, currently the #1 movie in the country!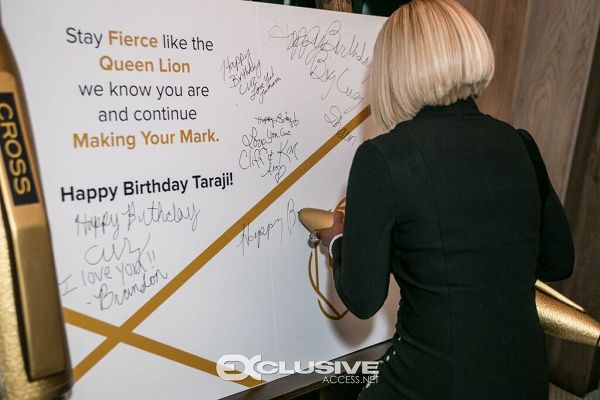 Before they dined, guests all signed Taraji's huge birthday card with a large gold CROSS pen.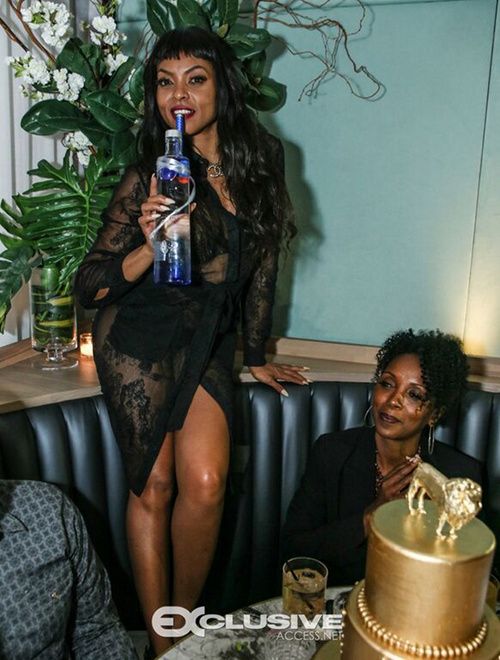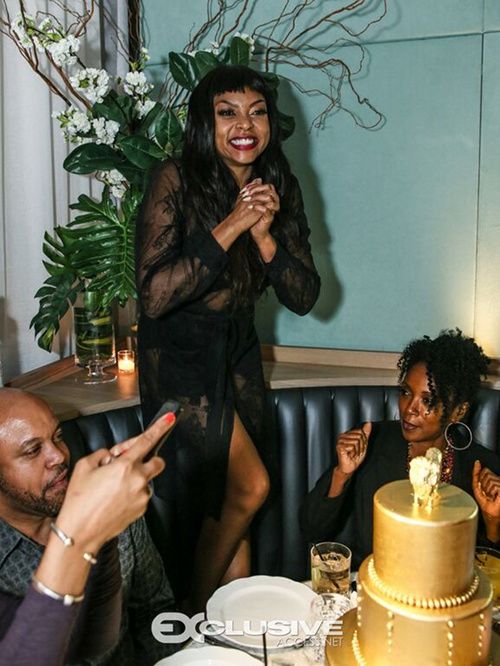 Then all the shenanigans started......Taraji climbed on tables and danced the night away. Shoutout to the Ciroc!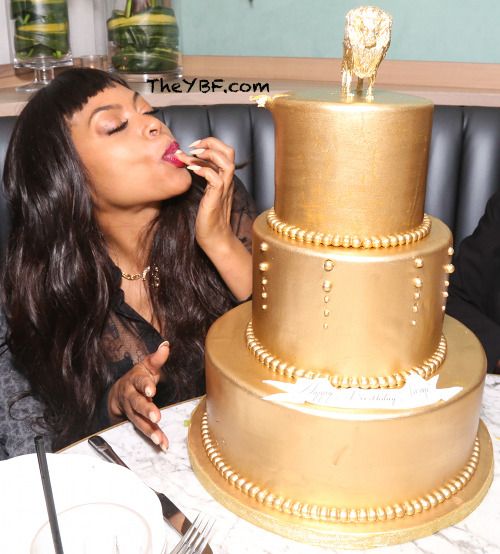 Taraji's dessert featured a beautiful gold cake topped with a gold lion surrounded by Ciroc bottles shooting off sparklers!
And the party sponsors gifted her with a Peerless 125 gold pen to celebrate how she has made her mark as CROSS launches it's new Make Your Mark campaign, #MakeYours. Nice!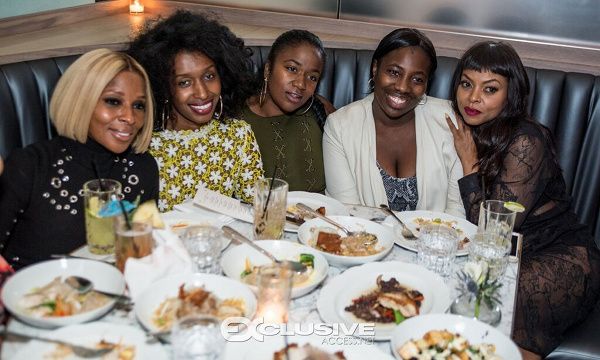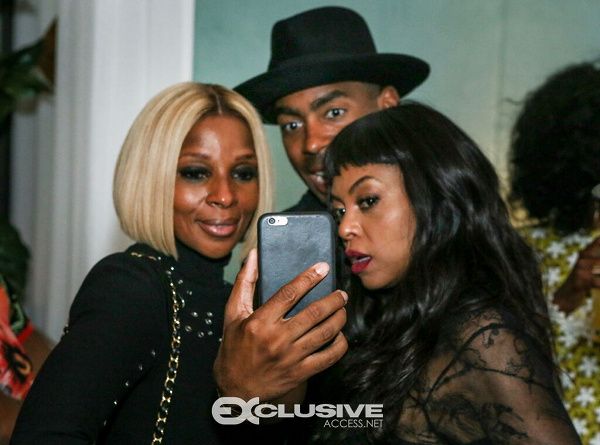 As the evening came to a close, Taraji and friends posed for tons of selfies.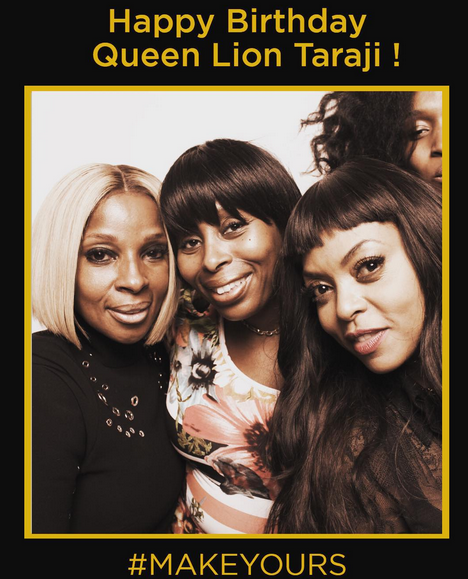 Look who else we spotted.....It's LaTonya Blige (Mary's sister)!  She was on hand to party with Taraji too.
And if you think the evening ended once they cut the cake...think again.  We're told everyone moved to club Up and Down where friends Common and Kanye West joined in to celebrate Taraji. Check out those party pics here....
Photos via shakeandsharemedia/CROSS Pen's PR/ExclusiveAccess.Net