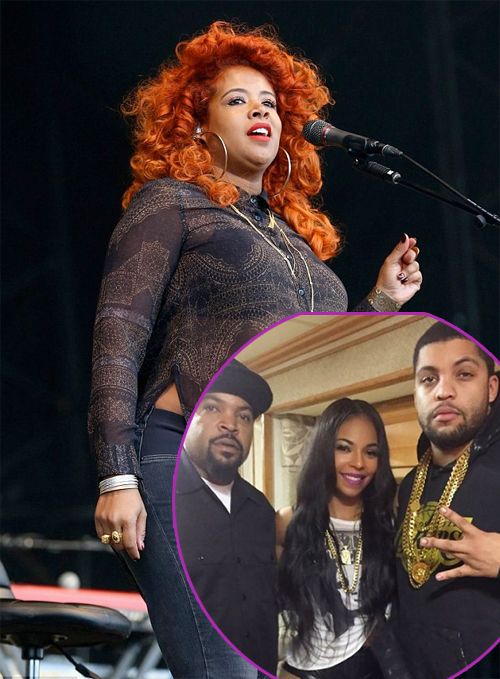 Kelis and her growing baby bump, Ashanti and Chris Brown with his baby girl Royalty hit the stage over the weekend. Check out their performances inside….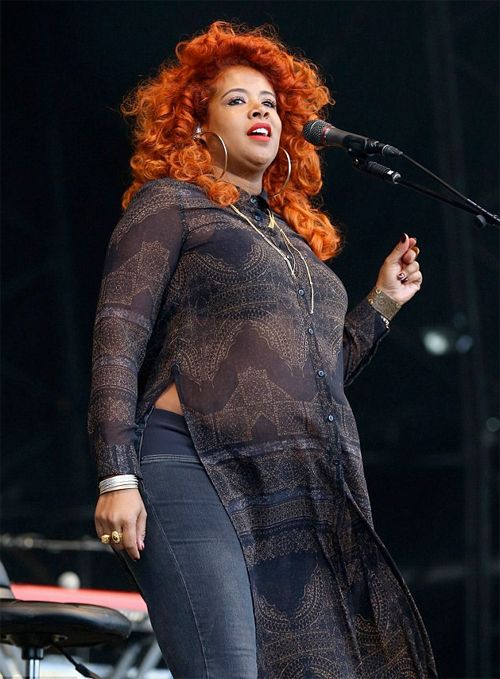 Oh baby!
A very pregnant Kelis isn't letting her baby bump get in the way of her cash flow. The 36-year-old singer hit the stage at the On Blackheath Festival in London yesterday. And her baby bump was front-and-center as she serenaded fans with her vocals.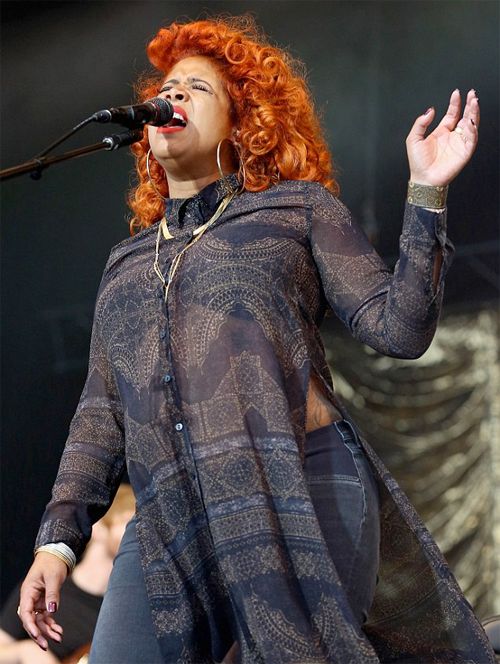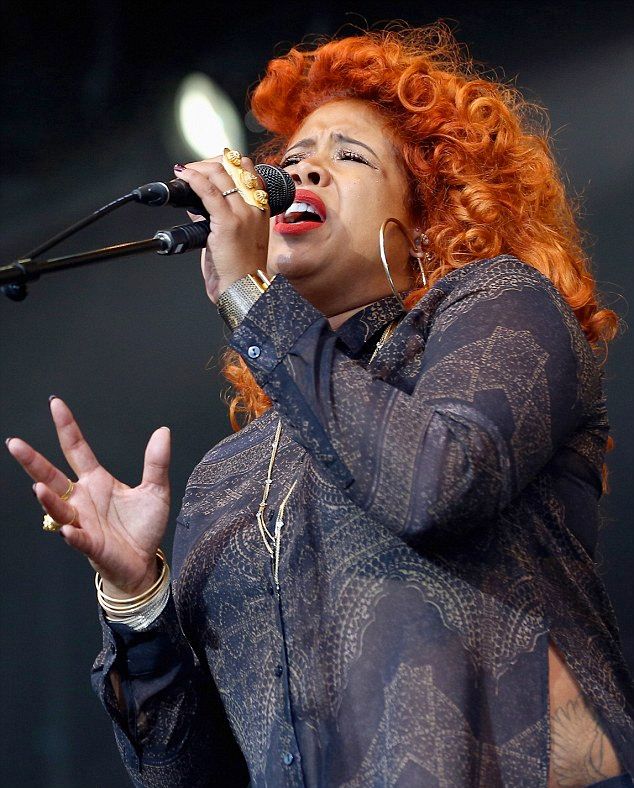 The "Milkshake" hitmaker had her growing belly on display in a long black shirt with slits on each side that gave festivalgoers a glimpse at her pregnancy belly. The orange haired beauty rocked the stage as she performed a few of her hits, old and new. You KNOW "Milkshake" was in the line-up of tracks.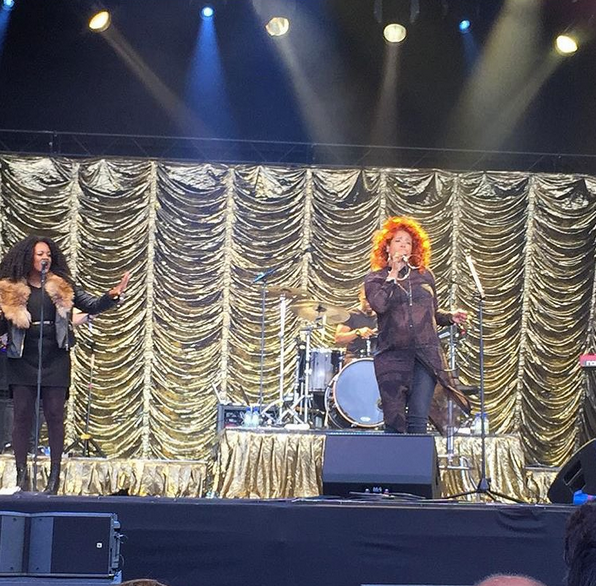 The soon-to-be mother of two (she shares her six-year-old son Knight with ex-husband Nas) is pregnant with her 2nd child. You'll recall she confirmed she's with child during her performance at AfroPunk Festival last month.
The cookbook author (who's dropping her stash of recipes soon) still has not confirmed who the father is, but we believe it may be the mystery guy she was linked to last year who goes by the name Michael Mora. We say this because dude refers to the NYC songstress as his wife on his Instagram account.
On Instagram, Kelis reflected on her "bouty and full" day captioning, "What a day what a day , #onblackheath festival was a blast I cooked , I sang, I conquered ! Thank you very much! Lol wepa! Xoxo @bountyandfull it's a lifestyle"
Peep a few clips from her set below:
Congrats again!
Across the pond....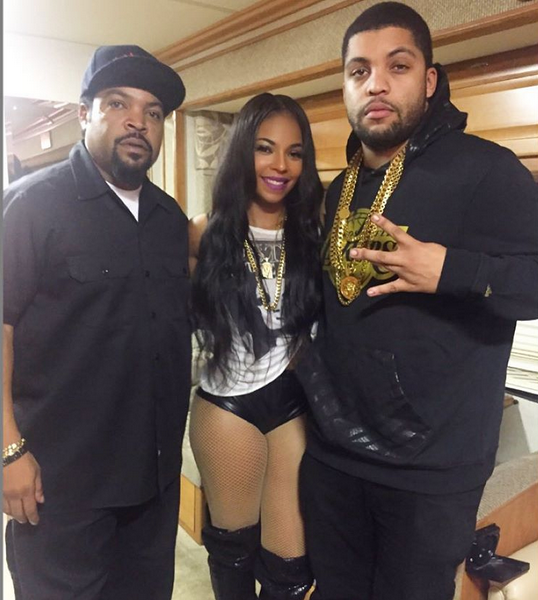 Over the weekend, Compton native Ice Cube trekked to Long Beach to put a show with a few of his celeb friends at Queen Mary. R&B singer Ashanti was tapped to perform a few of her hits including, "Rain On Me," "Rock With U," Foolish" and more. Cube also also hit the stage to perform "Today Was A Good Day," "Bop Gun," "Steady Mobin," "We Be Clubbin" and more.
Backstage, Ashanti snapped it up with the rap legend and his son O'Shea Jackson Jr., who stars in the hit N.W.A. biopic, Straight Outta Compton. Back up Shanti! Jokes.
Check out Ashanti and Cube hitting the stage below: 
But wait...there's more...
While Cube was performing, a fight amongst concertgoers broke out, causing the rapper/actor to cut his set short and exit stage left. He was about five songs in before fans started throwing punches so he pulled the plug. Check it above.
On another stage....
After bringing home a victory in his child support case (winning joint custody), Chris Brown surprised his fans with a special guest. Breezy brought out his adorable daughter Royalty on stage sending fans in a frenzy.
Breezy's "One Hell of A Nite" tout rolled through Albuquerque, N.M. on Saturday where he brought out his baby girl on the Isleta Amphitheater stage. Breezy held on tonight to the tiny tot as he sung his hit single "Show Me" before a packed audience. Adorbs!
Check it:
Chris Brown on Stage Last Night in Albuquerque Performing "Show Me" With Royalty #OneHellOfANiteTourpic.twitter.com/MrAbVO9XI2

— Gɨяℓ ℐn Dεtεn✞ɨon® (@Who_Lara) September 13, 2015
Love seeing him in daddy-mode! Breezy will wrap up his tour on September 19th at the Concord Pavilion in California.
Oh...and about that alleged "no show" at ATL Black Gay Pride....
According to TMZ, Chris was tapped to perform at the event, but the memo never reached Breezy and his team. The talent agency who booked Chris for the gig felt the event promoters breached their contract after using the wrong picture in the promo, so Chris was never told about the deal, which is why he didn't hit the stage.
Now, the "Ayo" singer's agency must cough up the $12,500 deposit to the promoters. As of yet, they haven't received their money and threatened to sue if they don't get it soon. Let's hope they Western Union the dough STAT!
Photos: Getty/Kelis' IG/Ashanti's IG/Chris' IG