Chris Brown walked out of a Houston, Texas courtroom with a victory under his belt after a judge awarded him joint custody of his daughter Royalty.  Get deets on the case inside...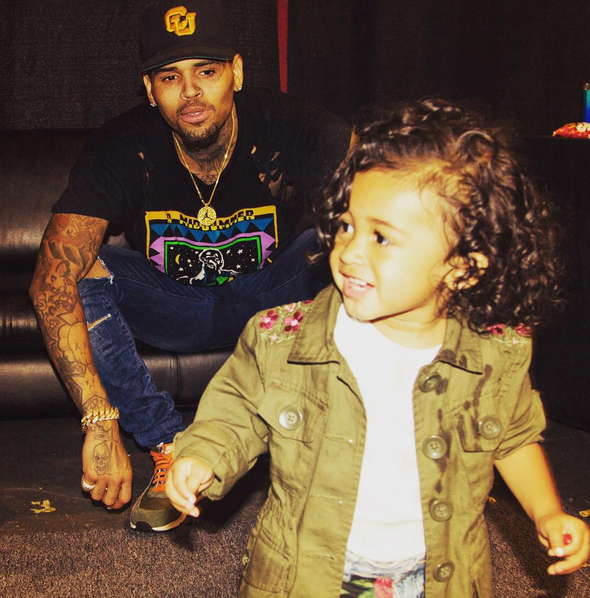 After a bumpy year, which included an armed robbery and a nasty fight with ex-Karrueche Tran, Chris Brown actually has a "victory" he can celebrate and be proud off. 
Down in Texas, Chris headed to court with his lawyer Mark Geragos (above), for his on-going custody battle with Nia Guzman, the mother of his daughter Royalty. And we can happily report that a judge granted Chris a huge win, awarding him joint custody of Royalty.
While it's a win for Chris, it was a complete blow to Nia and her legal team who first tried to move the case to LA (likely so she could request more child support), and who also wanted to restrict Chris to supervised visits. But a judge said no no.....
Chris and Nia will share 50/50 physical custody, with Royalty going back and fourth every 4 days and that shouldn't be a big deal now that Nia lives in L.A. too.  Now....here's the other question.  Nia is currently getting $2,500 in child support.....will she get an upgrade? Nope.  According to the LA Times, her support will stay the same.  Bummer....we're sure she wants to stunt on Instagram like Laura Govan #noshade.
Photos via Chris Brown's Instagram