It was a big night of laughs at last night's 2012 White House Correspondents' Association Dinner in D.C.  Our President & First Lady welcomed journalists and media entities and their celebrity & political guests to the Washington Hilton ballroom for both Obama's tongue-in-cheek speech & special guest Jimmy Kimmel's hilarious speech.
Pics of FLOTUS and celebs like Alicia Keys, Swizz Beatz, Kerry Washington and more inside....
Laughing it up with Jimmy all night, the gorgeous First lady Michelle Obama kept it fabulous in print with her modified version of Naeem Khan's strapless multi-colored organza ball gown from the Fall/Winter 2011 collection: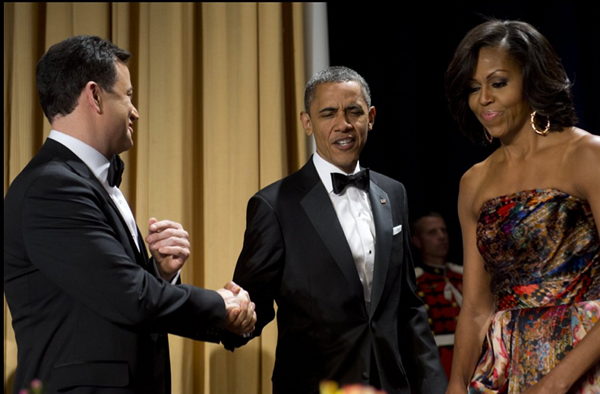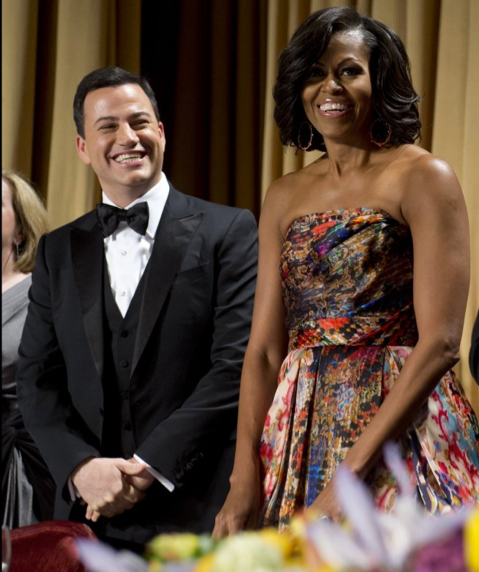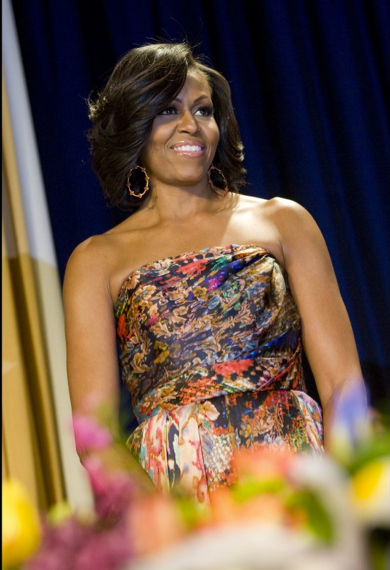 Great choice.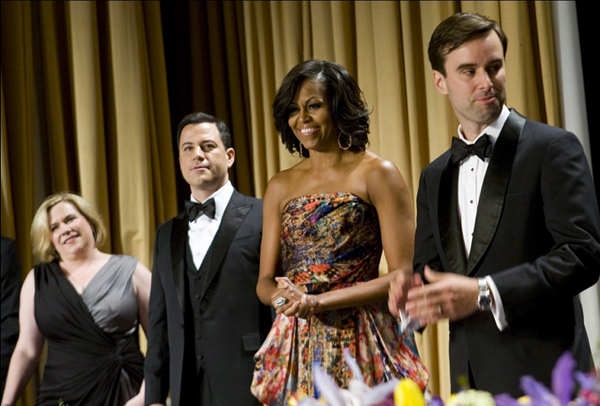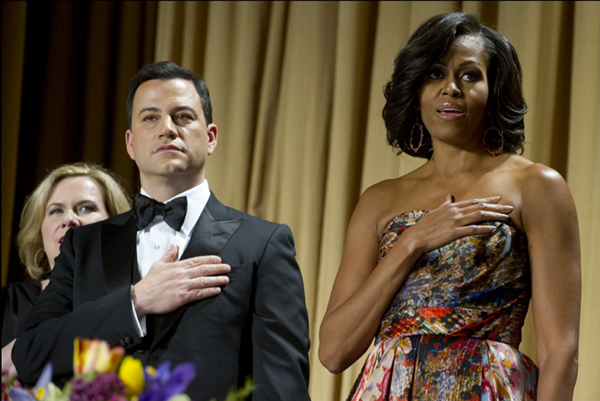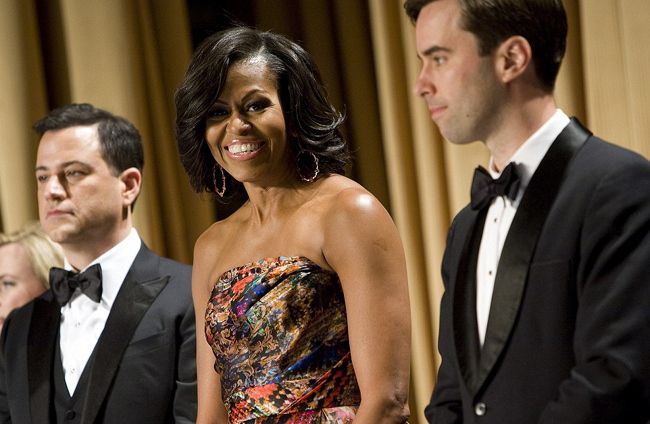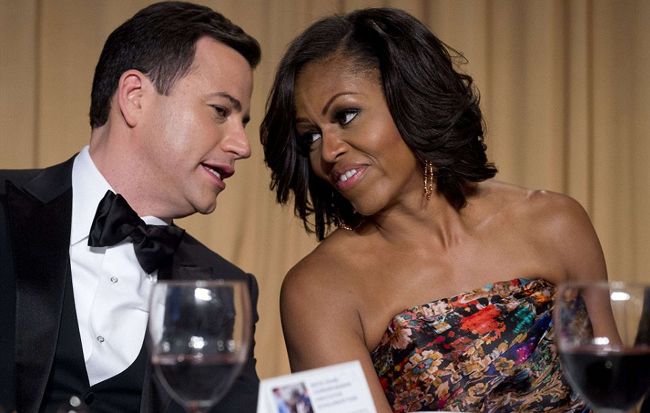 Mrs. O was spotted chuckling away at her hubby's jokes as he gave his speech to the room, and Jimmy kept her entertained as well.
As for the celebs in attendance: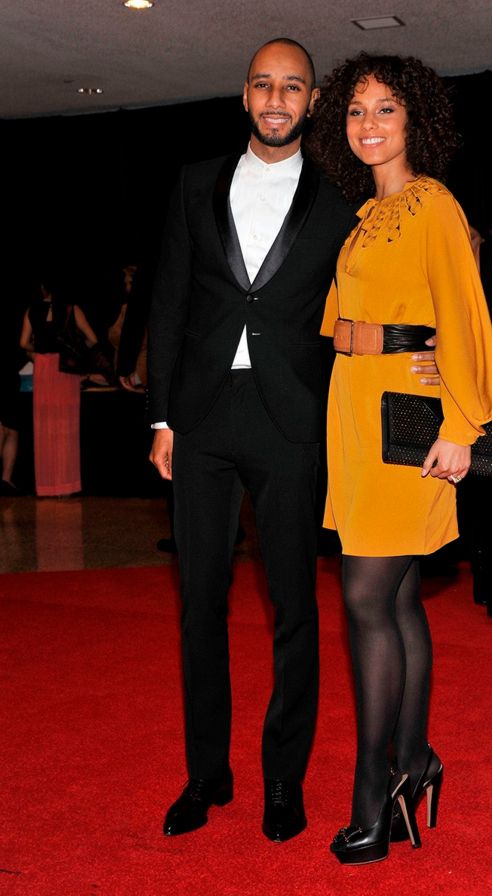 Alicia Keys rocked a yellow cut-out neckline dress with black pumps and tights for the occasion.  While her hubby Swizz Beatz looked dapper in his suit.  I wish Alicia would have donned a gown or a much dressier cocktail dress for this.
Oscar nominee Viola Davis looked chic in her red gown alongside her husband: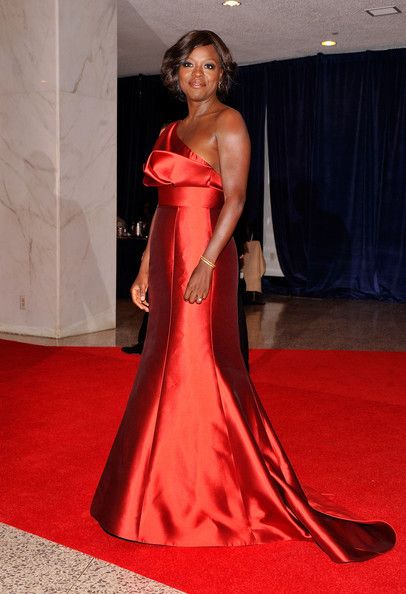 Very nice.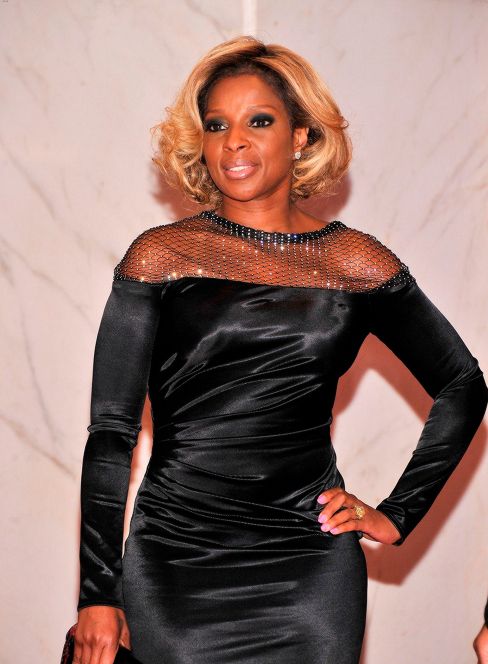 Mary J. Blige and her husband Kendu sparkled on the red carpet in all black with a pop of color.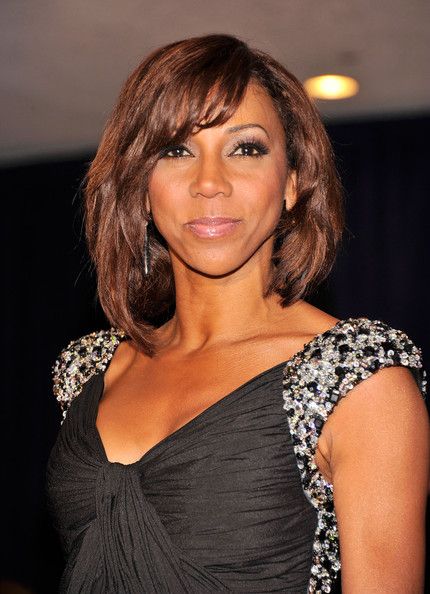 Holly Robinson Peete rocked a Mandalay dress for the ocassion.
John Legend and his fiancee Christine Tiegen were there as well: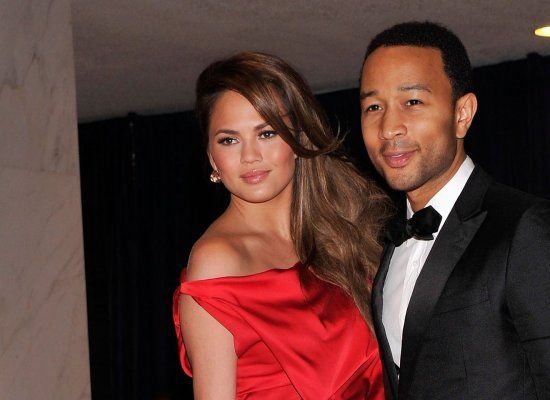 Loving this red gown on Chrissy.
And "Scandal" actress Kerry Washington donned a simple peach v-neck long sleeved gown for the big night:
She tweeted how interesting it is to hear D.C. people's take on her new show, which is centered around politics and scandals in our nation's capital.
Attorney General Eric Holder was there with his wife, Dr. Sharon Malone.
And President Obama had some fun with his guests while giving his speech: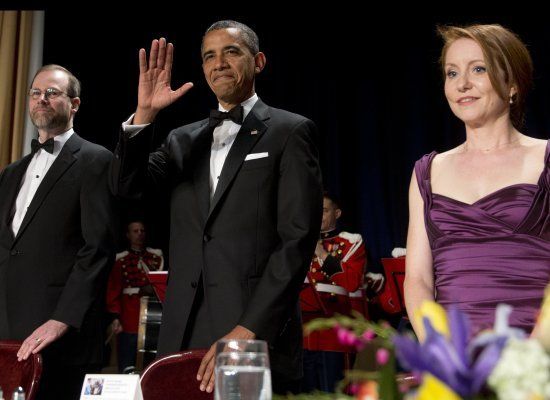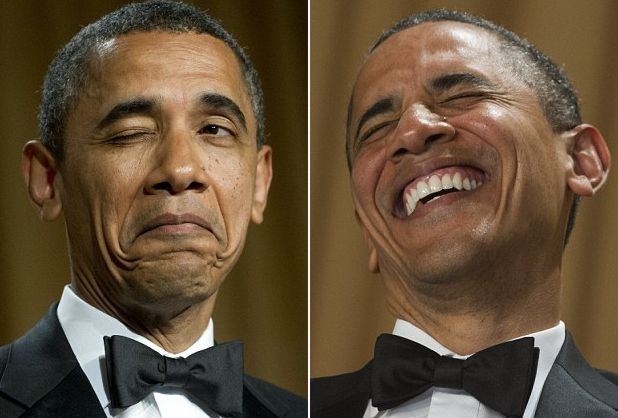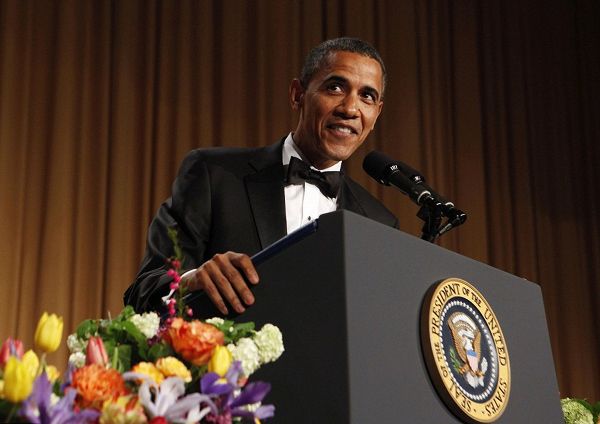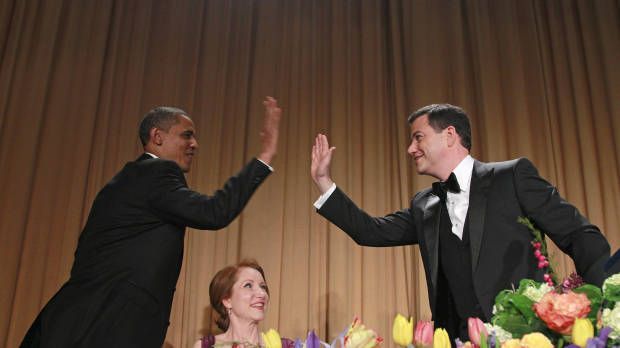 He joked about Mitt Romney, the secret service's new curfew, being snobby, Hillary Clinton and her drunk texting, and more. Check out two videos of highlights below:
 
Prez referencing that he will go with Young Jeezy's theme song for his second term. Ha!
Fab times!
Pics: SPLASH/Getty