The Carters were joined by the Weatherspoons and Angie Beyince for a fabulous vacation in Italy. See pics of the group dining and enjoying the views of Capri inside....
Where in the world is Beyonce Knowles Carter?  The Queen Bey and her family are in Capri, where we spotted them boarding a small boat.  Bey, wearing a zebra-print playsuit, brought along the closet people in her life for the trip.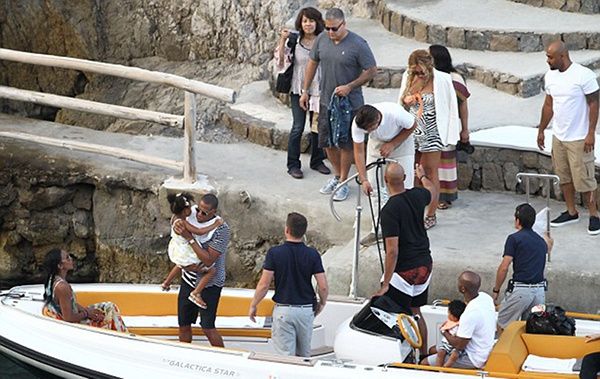 She, hubby Jay Z and little Blue Ivy were joined by her cousin Angie Beyince as well as singer/actress Kelly Rowland, her husband Tim and their son Titan.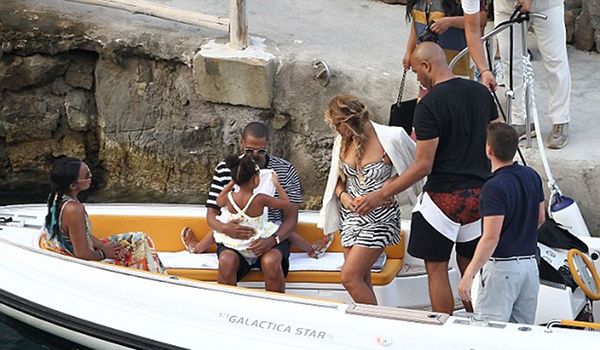 The Carters landed in Italy a few days ago, following a trip to Tarrytown, NY to watch mogul Steve Stoute get married.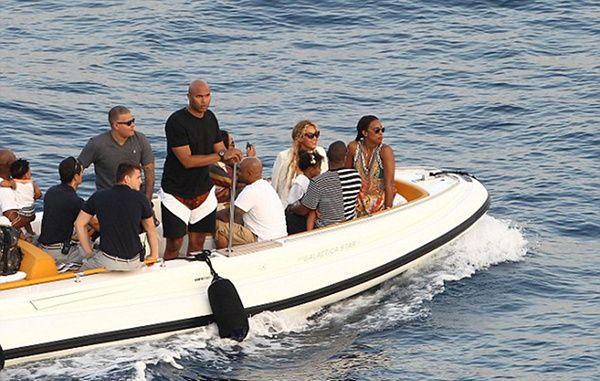 The group boarded the small boat in order to reach another area of the island where they grabbed lunch.
At lunch....
Who is that looking at us? Someone clearly distracted the table and it made EVERYONE turn around. If you're wondering what happened next, check out @TheYBFDaily on Instagram to see Jay Z giving that "someone" the finger!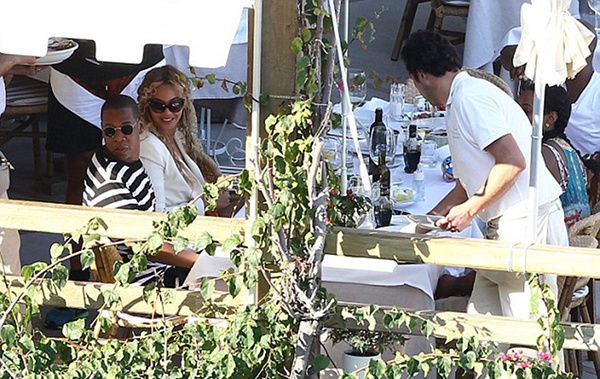 Whomever it was didn't seem to offend the table too much as Bey quickly broke out into a smile.
Photos via Splash