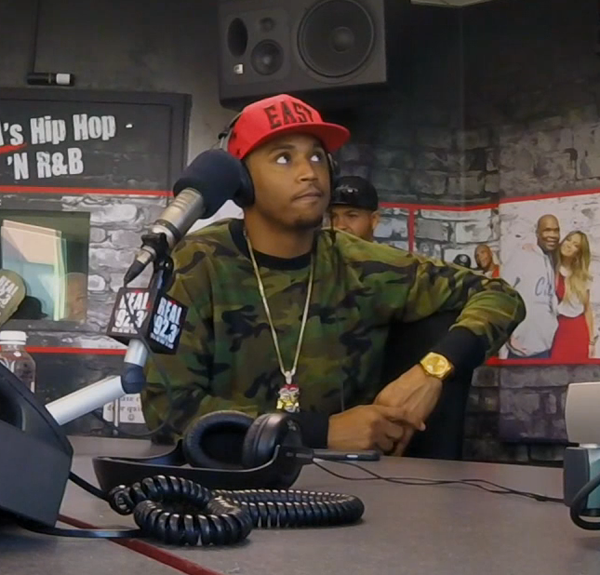 Another hilarious episode of "Punk'd" aired on BET last night. And this time, Trey Songz and Sanaa Lathan were caught out there in two hilarious scenarios. Find out how they were fooled and take a listen to Tinashe's new track "Party Favors" featuring Young Thug inside….
A new episode of BET's revamped show "Punk'd" aired last night. And it certainly brought the laughs when they pranked a R&B crooner and a Hollywood actress.
"Slow Motion" singer Trey Songz was put in an uncomfortable position during what he thought was a regular radio interview on Real 92.3 with radio host Big Boy. A guy who lost his ability to walk joined Trigga and Big Boy in the studio. He was set to receive a charity donation of $25,000, but when Big Boy exited the studio, dude got up and started walking around. Ha!
Meanwhile, The Perfect Guy starlet thought she was getting a personal read from a psychic only to be tricked into "thinking" she had telekinesis, the ability to move objects with your thoughts. She got spooked after candles were blown out by themselves, books jumped off the bookshelf and lights flickering.
Peep both of the hilarious pranks below:
The Perfect Guy hits theaters this Friday.
In new music....
Tinashe is gearing up to release her sophomore album, the follow-up to her debut LP Aquarius. And today, she released the first single from the new project titled, Party Favors" featuring ATL rapper Young Thug.
We can expect Tinashe's new album, Joyride, to drop in November. In the meantime, check out her first single and get a feel for where she's going with the new album above.