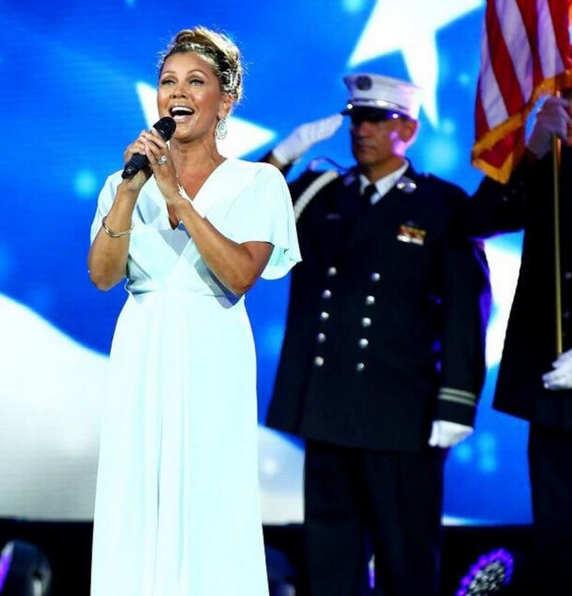 32 years after public backlash forced her to "resign," Vanessa Williams, the first Black woman crowned Miss America, is set to make a triumphant return to the organization.  More inside....
On Sunday evening, international acclaimed singer and actress Vanessa Williams (shown above at the recent 2015 US Open opening ceremony) will return to the Miss America pageant for the first time since she won the crown in 1984.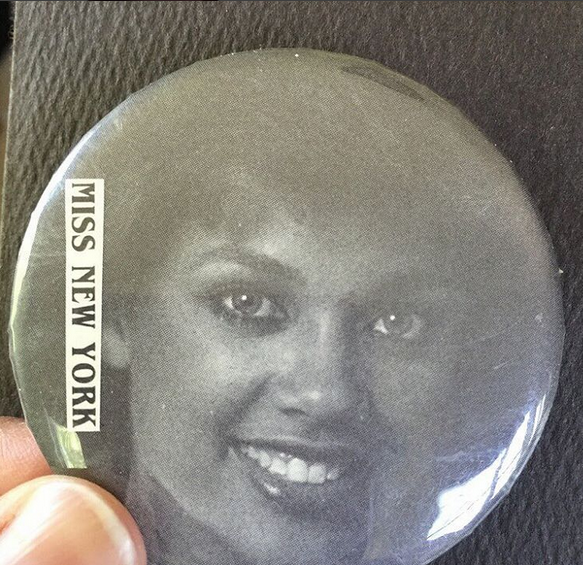 If you're a newbie to the legacy of Vanessa Williams it's worth noting that Vanessa is both the MOST successful winner in pageant history AND the MOST controversial.....at the same damn time.
Three decades ago, Ronald Reagan was resident, being "conservative" was all the rage, and the only way you could see a few "nudie" pics was by traveling to an adult bookstore.  People were very sneaky with their freaky.
Putting that into context, one could only imagine the uproar caused after nude photos of Vanessa popped up in Penthouse Magazine, artistic or not, with only a few months left in her reign. There was no Youtube and no 24-hour news cycle, but still, Vanessa was tortured by the media and public opinion.
But guess who still came out win
Vanessa went on to paint the "Colors Of The Wind" on everything she touched from movies ("Soul Food") to television ("Ugly Betty") to music ("Save The Best For Last") to the TONY-nominated The Trip To Bountiful to "Kiss Of The Spider Woman" on Broadway.
Plain and simple....Black Girls Rock!
In a press release, Sam Haskell, executive chairman and CEO of the Miss America Organization, explained that his friendship with Vanessa is what led him to invite her back as a judge.
"I have been friends with Vanessa for 32 years," he told The Associated Press. "When the photos were published, there were people urging her to fight, but close supporters knew if she lost that fight that she would be completely removed from the history books. Instead of pursuing what would surely have been a long and stressful legal battle, Vanessa decided to resign and focus on her career. Vanessa and her family were hurt during the aftermath of the resignation, and that saddened me."
He added,
"Vanessa's career speaks for itself, with all the success that she has had. "When I became chairman of Miss America, one of the first calls I made was to Vanessa, to try to find a way to get her to come back. Her return as a huge success is a way for us all to move forward and put the past behind us. It's truly an honor to welcome her back to the Miss America Pageant."

Vanessa will join the pageant hosts Chris Harrison and Brooke Burke-Charvet, music curator Nick Jonas and celebrity judges Brett Eldredge, Taya Kyle, Danica McKellar, Kevin O'Leary, Amy Purdy and Zendaya on Sunday evening. 
They need to let her make a grand entrance.....
Over on social media, Vanessa celebrated her return...
Welcome back Vanessa.....you'll always be our Miss America.
Photos via Vanessa Williams Instagram