Rihanna & Travis Scott linked up last night for Round 2 of partying the night away in NYC. Peep their pics and check out Rita Ora and Chris Brown's sultry performance of "Body On Me" on "Jimmy Kimmel Live!" inside….
Rihanna and Travis Scott returned to the NYC party scene last night after partying it uptogether at multiple spots the night before.
Chick ditched the heels and opted for more comfortable attire rocking an oversized sleeveless shirt, a pair of black shorts and black sneakers. Rih had just come from the Gramercy Theatre where Travis performed for the 2nd night in a row.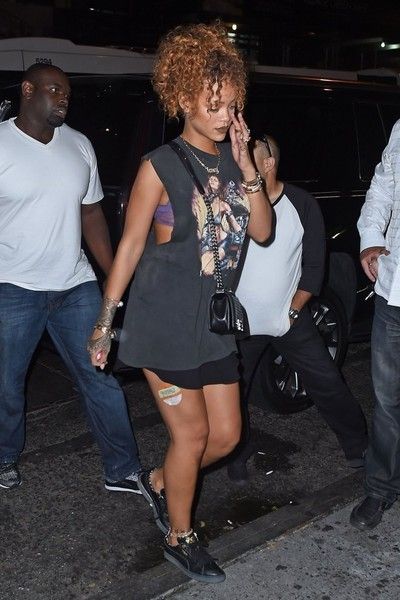 Rih and Travis have formed quite the friendship. She's been hitting up his performances for months.  A few days ago, Rihanna posted a picture of herself in slippers inside of a record store where she purchased a hard copy of the rappers new album RODEO. She has also been spotted at a few of his shows earlier this year and made sure to attend his birthday celebration in L.A. back in April.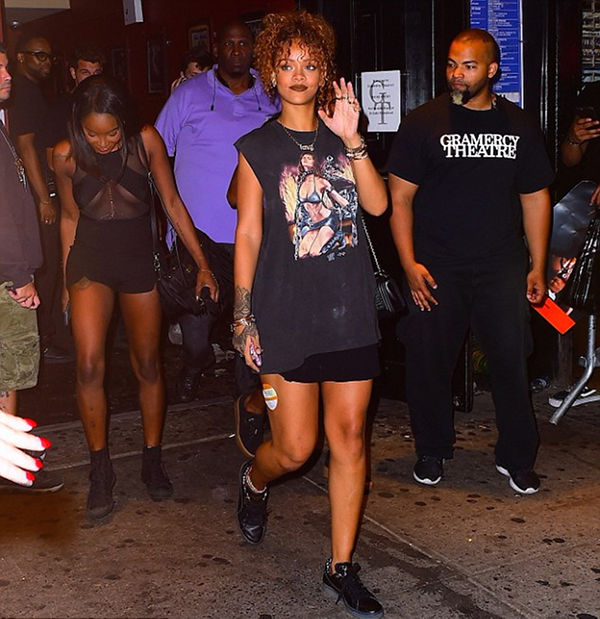 Looks like they were ready to live it up. Fun times.
Peep a few clips of RiRi in the mix at Travis' concert below:
On TV last night....
British songbird Rita Ora and Chris Brown got body-to-body in a sultry performance of Rita's new single "Body On Me" on "Jimmy Kimmel Live!" last night.
The singers put together a performance that mimicked the video treatment where Rita straddled Breezy on a couch before moving the performance on stage in front of a crowd.  Yes, they did the absolute most.
This was their first televised performance of the new single. "Body On Me" is the 2nd single from Rita's upcoming sophomore studio album.
Peep their steamy performance above.
Photos: Splash