During a speech before troops and veterans at Fort Stewart, First Lady Michelle Obama called President Obama "kinda cute" before getting a little smoochy after her introduction of him.  We can see that chemistry all the way from here. See the pics inside.......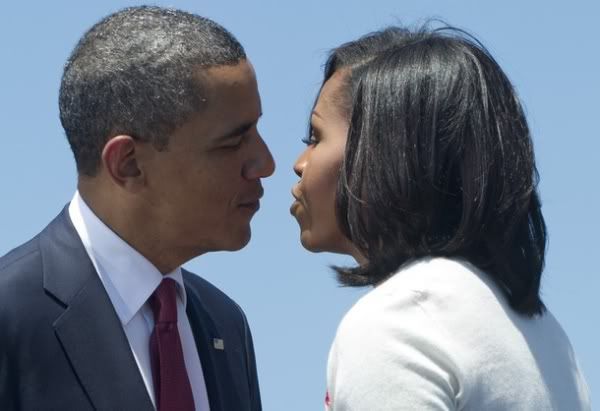 After a rousing introduction by his stunning wife First Lady Michelle Obama (where she called him 'kinda cute' again), President Obama went in for a kiss before his speech to military at Fort Stewart in Hinesville, Georgia on Friday.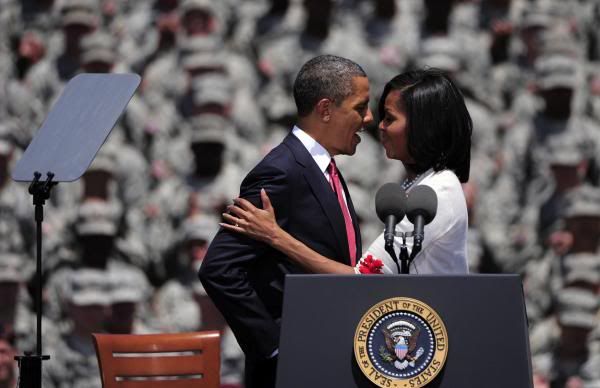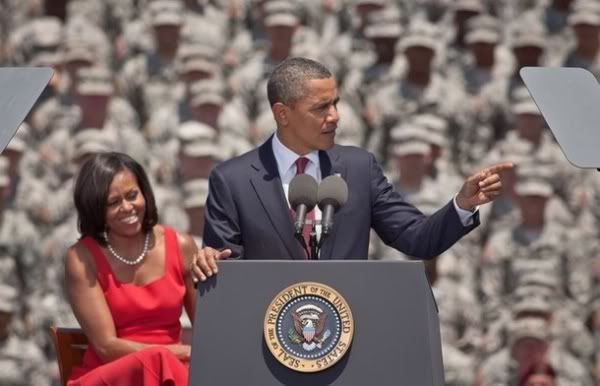 The mic also picked up on the couple saying "I love you" before the President's speech.  The cuteness of the fab couple didn't stop there: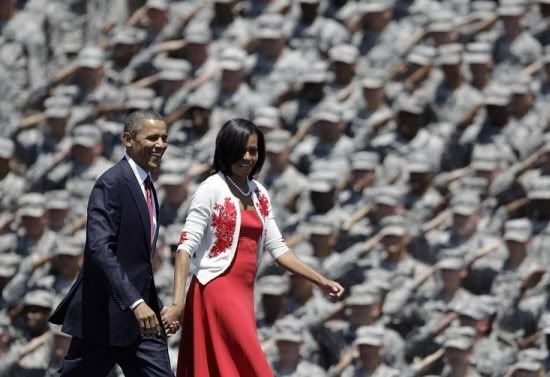 The twosome looked closer than ever as they were spotted by onlookers sharing private smiles and holding hands non stop.  It's not hard to see why Mr. Prez can't keep his hands off Mrs. O.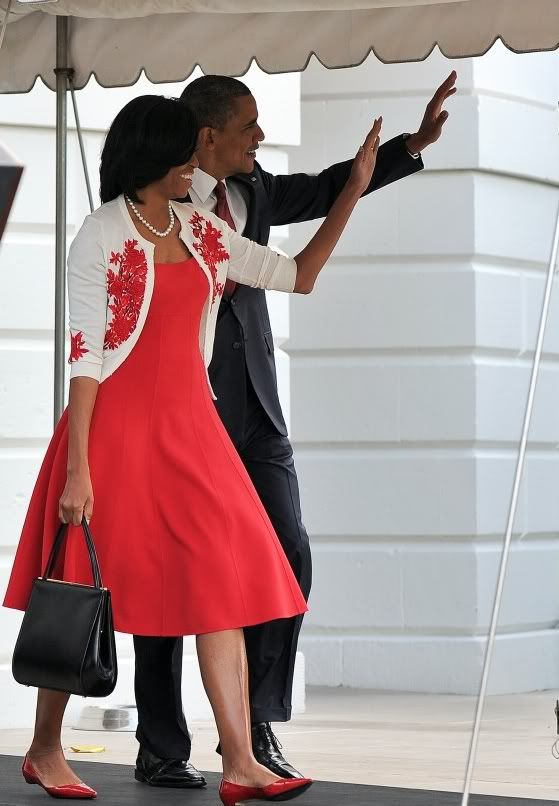 She looked fabulous in her bright red full skirted princess dress, L'Wren Scott cardigan and red flats with a classic black purse and pearls. The couple spent some time holding hands and walking around the grounds of the Fort: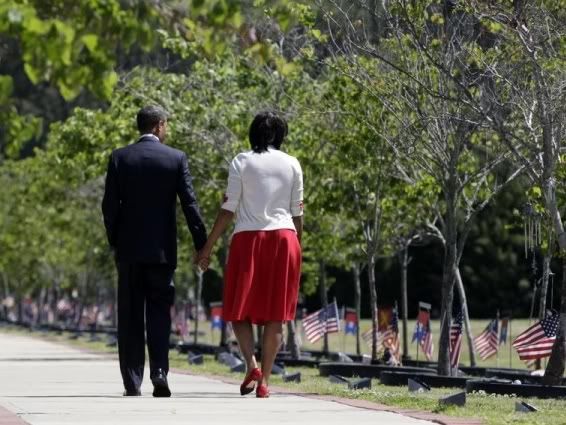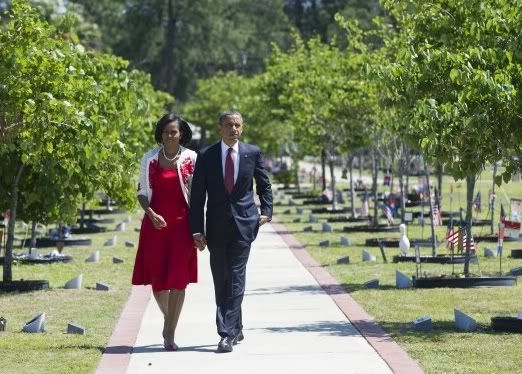 In other news, the Obamas were chosen to get this year's Jerald Washington Memorial Founders' Award for their work with the National Coalition for Homeless Veterans (NCHV).  President Obama is the first person -- in history -- to receive the award more than once.
Listen to The First Lady call the President "kinda cute" below:
Loves them.
Photos via Getty/AP