It's practice day for Serena Williams and we've got pics of her winding down with her puppy Chip and joking around with her coach inside.  Plus, candids of Steve Harvey and beautifully bright Teyonah Parris in NYC.... 
One day after she defeated Kiki Bertens of the Netherlands, Serena Williams got some court-side support from her adorable Yorkshire Terrier dog, Chip, and her coach Patrick during a practice session at the 2015 U.S. Open Tennis Championships in Queens, NYC.
OK, is this pic of this tiny pup running to a smiling Serena melting anyone else's heart?!  Gotta love the YBF Pets.
Chip is a constant presence in Serena's life and he often travels the world with her....and in his own costumes of course.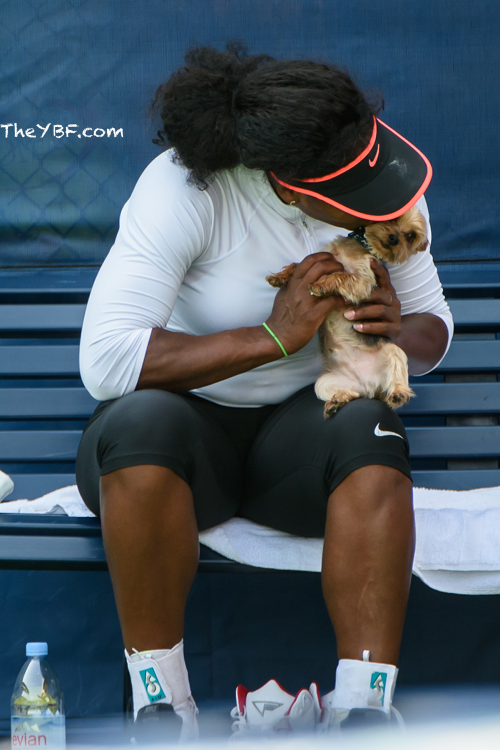 Ridiculous adorbs!
Back to the tennis.....this is one of the biggest weeks and most important tournaments of Serena's career. All eyes are on her as she attempts to become the first player since Steffi Graf to complete the calendar-year grand slam.   Chip definitely thinks she can go all the way!
Serena also has the backing of her world-renown coach (and former lover?) Patrick Mouratoglou.
How is Serena dealing with the pressures of all the Grand Slam talk? During a Wimbledon press conference in July, she told reporters that she likes to press the "mute" button on that issue.
"When you talk about it every time, you can't help but think about it. It's been okay to free my brain from that. I like that mute button." 
Good luck Serena!  We're watching all the way....
In Manhattan...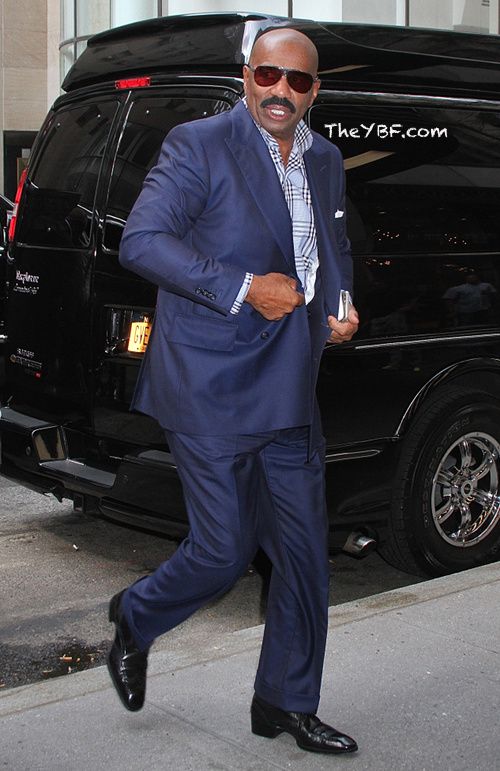 Talk show host Steve Harvey was seen arriving at NBC Studios today for an appearance on 'New York Live.'
In addition to his work as a motivational speaker, we've learned that Steve have been cast to star in The Best Man Wedding.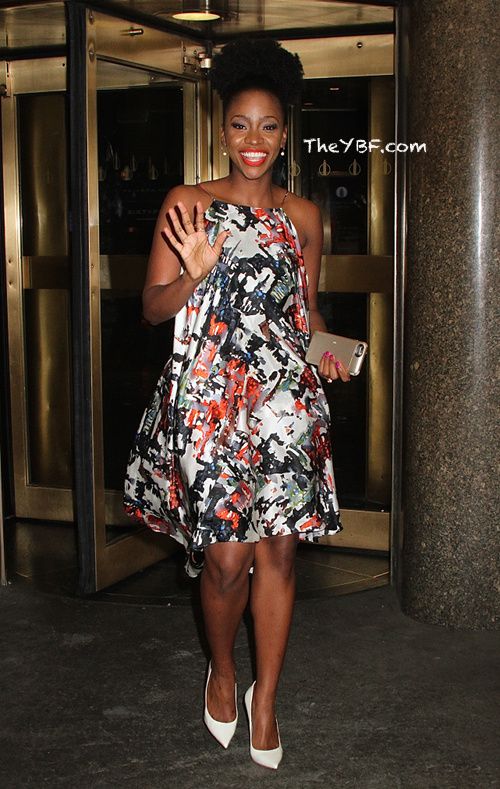 Dear White People and "Survivor's Remorse" star Teyonah Parris was also spotted at NBC studios.  She's a breath of fresh air and looking amazingly fab in this floral look today.
Speaking of "Survivor's Remorse," the show just nabbed a third season.  In the current season now airing, Teyonah's storyline is wrapped around her going from glammed up weave queen to au natural...and it's a rough and hilarious transition for her.
Next up for Teyonah, she's starring in Spike Lee's controversial anti-violence film Chiraq.
Photos via Getty/Splash/INF