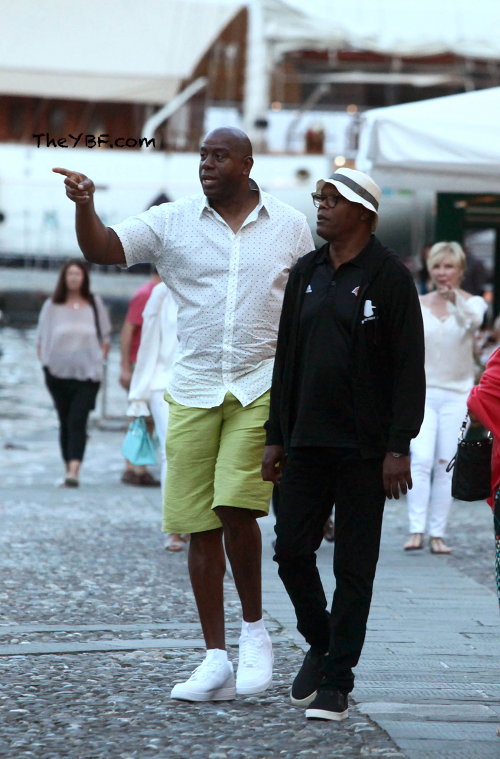 World-travelers Magic Johnson& Samuel Jackson made a trip to Italy, to celebrate with their friend, Pat Riley of The Miami Heat.  Find out what the festivities were about inside...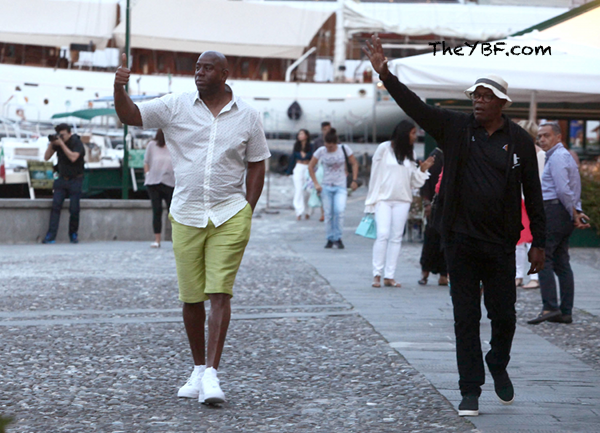 Famed business mogul Magic Johnson and box-office superstar Samuel L. Jackson were spotted enjoying a stroll through Portofino, Italy while on vacation yesterday.  The two fellas and their fam take the vacay each year together with their families.  And they do rich people ish that we love to see, like sailing on a yacht throughout the vacay and more.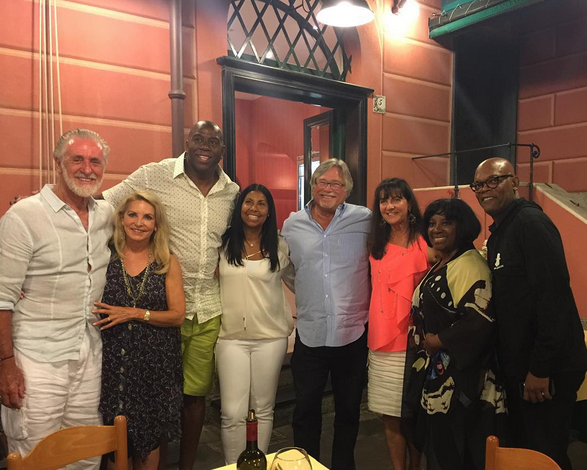 Magic and Sam were joined by their wives (Cookie & LaTanya) as they gathered together to celebrate Pat Riley's 20th anniversary with The Miami Heat. Sports fans will recall that Pat also coached Magic to greatness on the LA Lakers.
The group dined at an intimate restaurant named Puny with Pat's wife Chris and Micky & Madeleine Arison (Miami Heat team owners) are pictured as well.
While the trip to Portofino is a luxe & fabulous vacay that the Jacksons and Johnsons make annually, sometimes they bring the kids....sometimes they don't. The trip usually includes sailing, fine dining and great shopping.  And just basking in their riches.  Not mad. 
Photos via FameFlynet