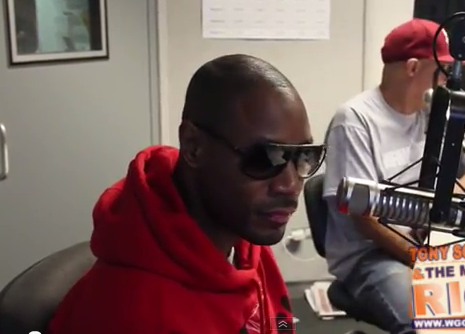 Who knew Tank had jokes?  Since everybody else already put int heir 2 cents around the net, The sexy R&B singer went on the radio and let Brian McKnight have it for his new XXX track "If You're Ready To Learn."  Listen inside..... 
I take it that Tank won't get a Christmas card from Brian McKnight this year because the crooner let him have it on Chicago radio earlier.
As a guest of The Morning Riot, Tank complained about the death of R&B saying that Chris Brown and Usher are the only ones who get their R&B records played.  This lead to a discussion of Brian whom they felt must be feeling some kind of pressure to get airplay now that he is making dirty records.
Tank & the crew said B. McKnight is too old and established to be doing this b.s. and should stay in his lane.  Then started singing dirty songs "opera style" to show that sometimes, two styles of music DO NOT mix.
Listen to Tank clown Brian McKnight here:
In other Brian McKnight news........
Brian's venture down the XXX path is opening up a whole new fan base as he was asked to perform "If You're Ready to Learn" at the 2012 Adult Video News Awards (AVN).
Hmmm......wonder if he will spice it up with a live acted-out performance of the song? That would be the perfect audience for it.