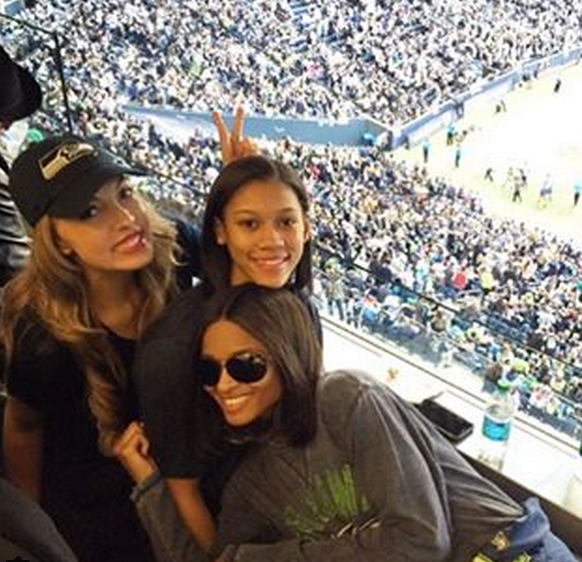 Russell Wilson's Seattle Seahawks battled the LA Raiders last night and his girlfriend Ciara was there to cheer him on!  See pics of CiCi and her pals (including Russell's little sister) inside...
Last night...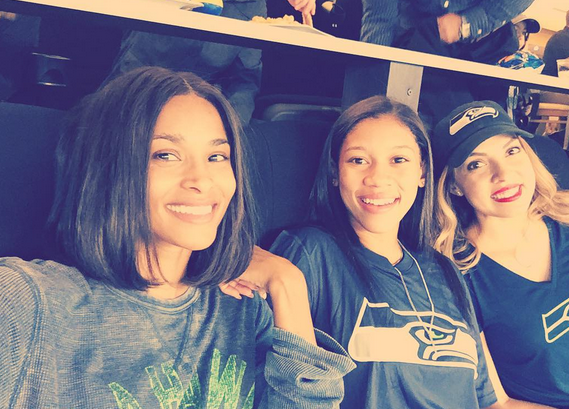 The Seattle Seahawks defeated the LA Raiders at Century Link Field (31-21) and pop starlet Ciara were there to cheer on quarterback Russell Wilson.
Cici watched the game from one of the field's ultra-exclusive suites alongside her pal Val Vogt and Russell's little sister Anna.  
Ciara and Anna have developed a very strong bond since she and Russell went public with their relationship a few months ago.  In addition to hitting up a few WNBA games together, we've also seen Anna supporting Ciara during one of her Jackie tour dates.
It's good to be Anna Wilson right now....her big brother is super rich and he's got a fun girlfriend. And it's pretty clear that Anna is a "Ciara" fan.  She posted a video of CiCi dancing and jokingly captioned it "Been killin the game since '15 @ciara".
Check out Ciara's view from the luxury suite......living the life!
On September 20th, The Seahawks till take on the Green Bay Packers at 5:30 PT on NBC for their first real season game.  If CiCi's not singing the national anthem....we're sure she'll be front and center cheering on her boo.
Photo via Ciara's Instagram/aplusw5