Chris Brown headed to Florida for a video shoot with August Alsina and Fetty Wap this week.  See pics from the set inside and find out what they filmed.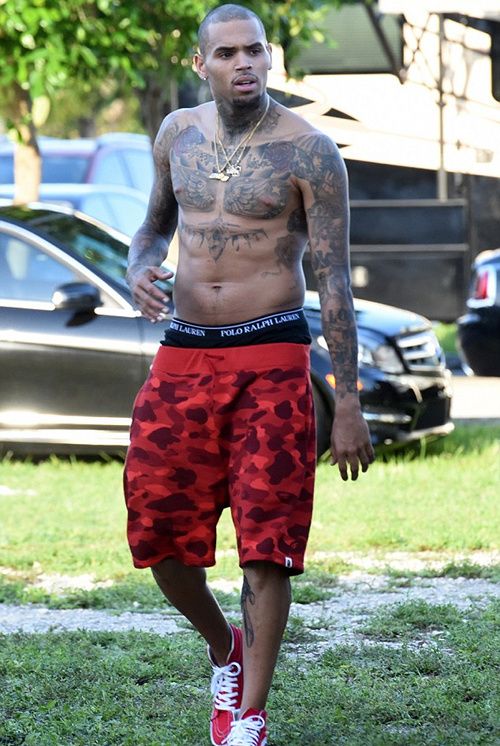 Heavily tatt'd R&B crooner Chris Brown, who recently added a few head tatts to his collection, headed to Miami this week to shoot a new video.  And it looks like his washboard abs are coming back.
Before you get all excited, the song isn't a "solo" record, it's actually a new track from DJ Khaled named "Gold Slug" and it features Fetty Wap and August Alsina.   And from what we've seen, Chris will be rocking multiples scenes shirtless.
How does one get hired to towel off Chris Brown.  Bevause chick looks like an expert at this.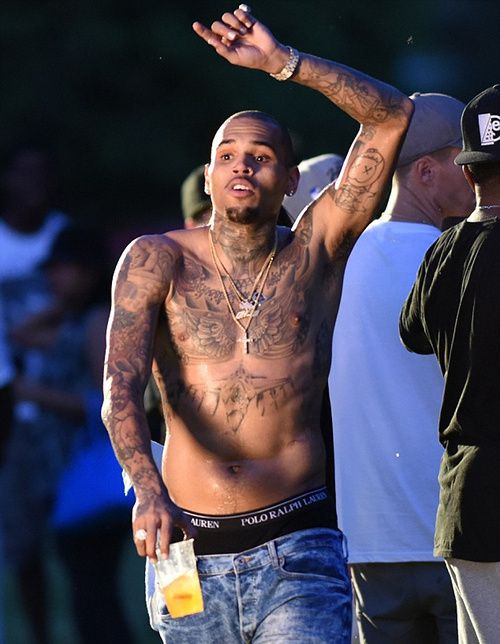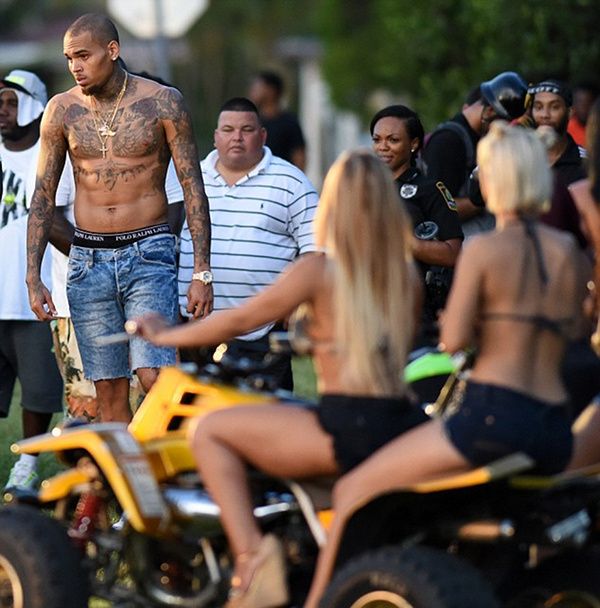 The shoot went down during one of Chris' "off" days as he and his "One Hell of a Nite" tour are trekking across North America while he's putting the final touches on his 7th album,Royalty.
Here's an interesting tidbit....a few of the "Gold Slug" scenes were filmed in front of a restaurant that DJ Khaled owns named "Finga Licking."
Rapper Fetty Wap cruised around with a few fans for one of his segments.
While filming....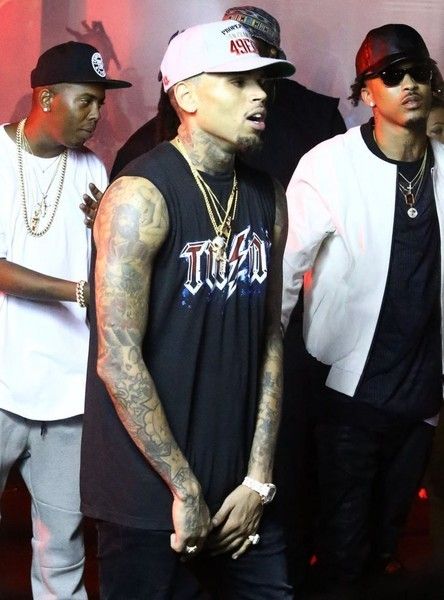 All of the fellas gathered together to celebrate the 23rd birthday of August Alsina (today's the actual day).  Chris even posted a video on Instagram doing the absolute most...
Expect to hear August Alsina on the radio a lot in the coming weeks.  In addition to the DJ Khaled track, he's also on Rick Ross' new record "She Wanna F*ck" and his own track with Lil Wayne named "Why I Do It."  These song titles....
Photos via Splash/FameFlynet/Chris Brown's Instagram