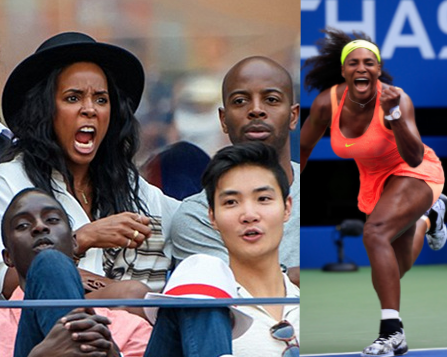 Serena & Venus Williams have both made significant advances during the US OPEN.  Get the deets on their latest wins inside and see Kelly Rowland and other celebs at matches.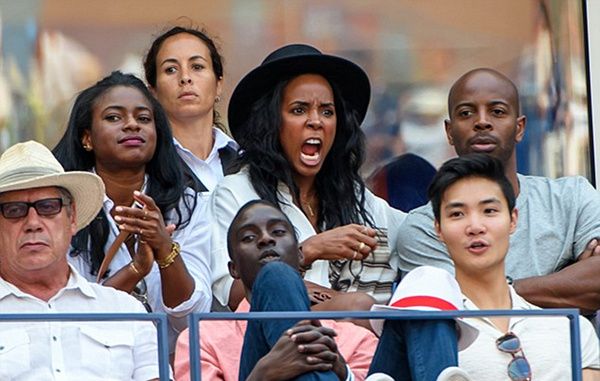 The passionate and vocal Kelly Rowland joined her husband Tim Weatherspoon at Day Three of the Womens Singles of the 2015 U.S. Open at the USTA Billie Jean King National Tennis Center in Queens.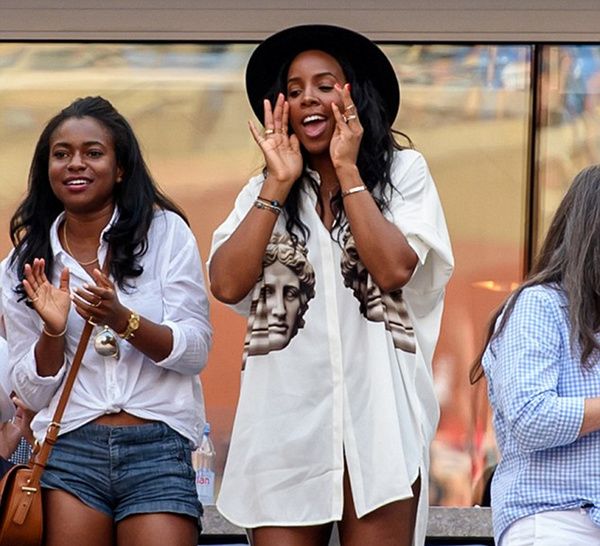 One of Kelly's best gal pals is tennis champ Serena Williams, so she came out to cheer her on.
Musically, Kelly is lending her support to Jacob Whitesides, a 17-year-old finalist for Season 2 of "The X Factor." You'll recall that Kelly was a judge of the show for a few seasons. She duets with him on his latest single, "I Know What You Did Last Summer." Check it out on iTunes.
We also spotted Oscar-winner Jamie Foxx cheering in the stands.  He's on a break from filming the thriller Sleepless Night.
Tennis legends Serena Williams and her older sister Venus have both made significant strides during the US OPEN.
On Wednesday, Serena defeated Kiki Bertens of the Netherlands.  It was a close one, but 'Rena pulle dit out as always.  All eyes are clearly on Serena as she's already won the Australian Open, French Open and Wimbledon, now, she's only five matches away from becoming the first player since Steffi Graf to complete the calendar-year grand slam.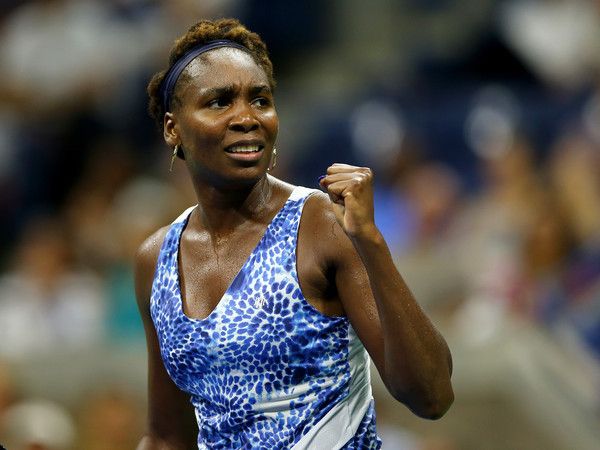 Earlier yesterday, Venus battled against Irina Falconi of the USA...and she took the victory.  But it also wasn't easy.  During a press conference following the victory, Venus was open with the NY Times about her struggles, calling the match "A combination of errors." Then she complimented Irina saying, "I was really impressed with those drop shot returns off her serve. It was just insane. Just great hands."
Here's the most recent scoreboard:
Work ladies!
BONUS:  Recently at the US OPEN gala..... 
Kelly joined several other celebs who made the trip to the Flushing neighborhood of Queens where the the 15th Annual USTA Opening Night Gala went down Sunday night.
Newly married actress and singer Vanessa Williams looked beautiful in her powder blue gown after she sang the National Anthem at opening ceremonies.
"Shark Tank" Daymond John looked dapper in his summer white.
Fitness expert Shaun T was spotted flexing for the paps.
Photo via Getty/Kelly Rowland Instagram/Tamar's Instagram/Splash