Outspoken rap star Azealia Banks is back to poppin' off on Twitter. And this time she's going in on the VMA beef between Nicki Minaj and Miley Cyrus, which we're not even mad at. Then, she drags Beyonce in the mix while she aims for Nicki. Peep her tweets inside…
We knew it would only be a matter of time before Harlem raptress Azealia Banks started poppin' off about the 2015 MTV VMAs. Y'all know chick always has an opinion and is never afraid to express EXACTLY how she feels about certain topics…even on public platforms. In fact, she loves sharing her gems, whether others agree with her or not, on social media. And this time, we agree.
Case in point: Nicki Minaj vs. Miley Cyrus' on-stage "beef" during Nicki's acceptance speech. In so many words, the Broke With Expensive Taste rapper called their feud a "contest of the basics" and called Miley's music "WHACK AS F*CK."  We can always count on her to say the things other folk in the limelight are scared to say.
Fans begin asking Azealia why she started going in on Nicki when she once supported her. Her response was that she likes some of the Young Money star's music, but she believes her own music is BETTER.
When a fan asked her about Beyonce getting rid of her remix and adding Nicki's (OH?) she said the reason Bey supposedly axed her tracks is because of her lack of skin bleaching tablets.  No sure if she's coming for Bey or Nicki with that comment...but we're going with the latter.
Peep most of her tweets, because there are a SLEW of them, below (read from the bottom up):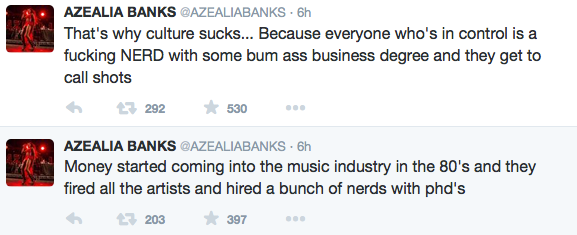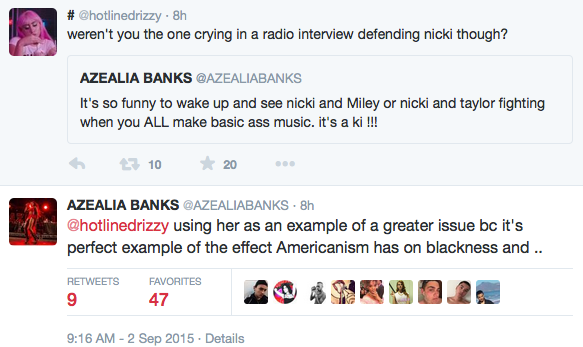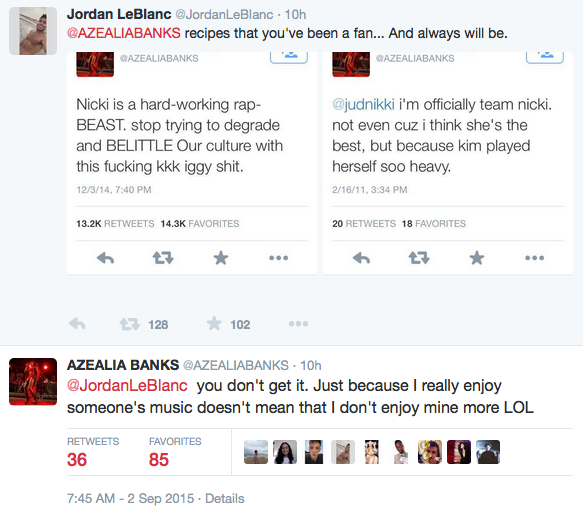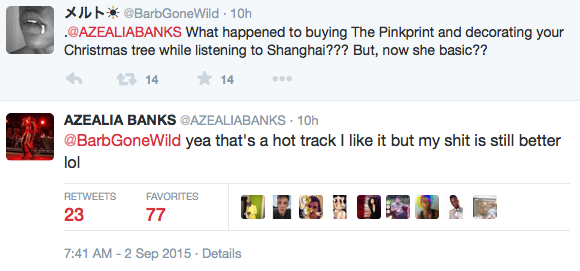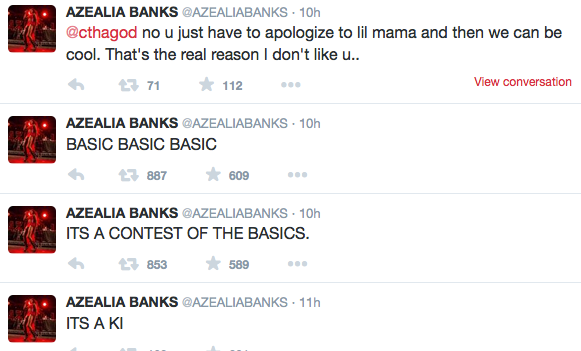 Does she have a point?
Photo: Getty