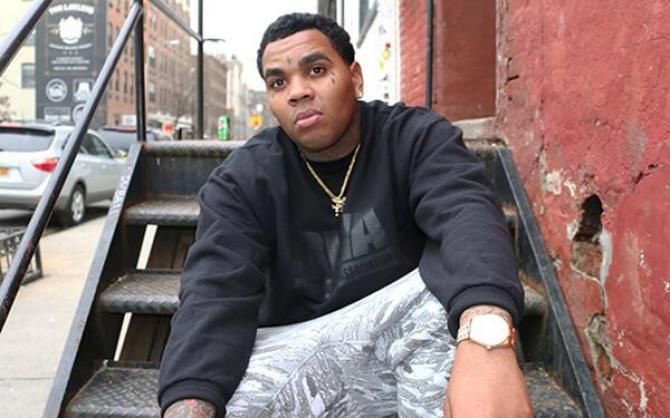 Authorities charged controversial rapper Kevin Gates with simple battery for kicking an 18-year-old female fan in her chest.  The shocking drama inside...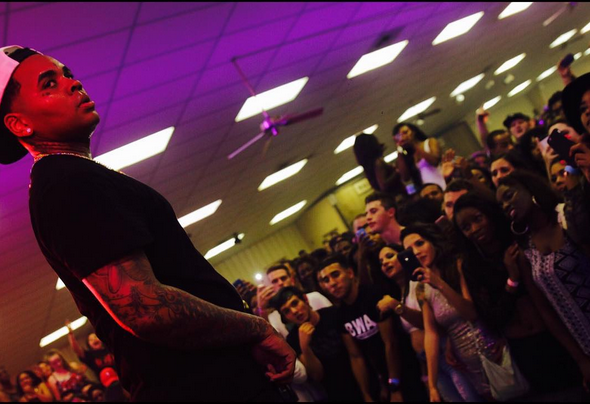 Everyone knows Kevin Gates isn't the brightest rapper crayon in the Crayola box.  We've heard it all from this dude (like his claims that he forces bestiality upon his "women" and more).  And maybe it's about time to hold him accountable for the things he's saying and doing.
On Friday evening, Kevin Gates performed at Club Rumor in Lakeland, FL where a nasty exchange with a female fan has him facing charges. We'll explain....
During the show, 18-year-old excited fan Miranda Dixon reached out to touch Kevin, but when her first attempt failed, she tried again. On her second attempt, she touched Kevin's leg.  That infuriated him so much that he kicked her in the chest! It was a totally disproportionate response.  The incident was caught on video and uploaded to the internet.
According to a complaint affidavit filed Tuesday afternoon, the Lakeland Police Department has now charged Gates aka Kevin Jerome Gilyard, with battery.
Attorney Maria Sperando, who represents the victim, said, "I think there was a failure in regards to his behavior on a number of levels. And we intend to right the wrong that Miranda Dixon suffered and hopefully no one else will have suffer what she has suffered."
 
Watch the kick here:
Watch the 18-year-old victim speak out: 
Kevin responded to the debacle with a new song titled "The Truth." He claims Miranda grabbed his penis several times and he warned her to stop touching him before he kicked her.  Wonder if he considered telling one of the many security folks rappers love to be surrounded by even while on stage?
At one point, he raps "You should have respect for yourself. You a queen and you wasn't respecting yourself."
Oh.
People are still listening to this guy....
EXTRAS:
1.  Rachel Dolezal is four months pregnant. Former NAACP Chapter President Expecting Baby Boy and she refuses to name who her baby's father is.  Bloop. Story.
Photo via Kevin's Twitter/Instagram