Summer's about to end.  Before it does, get in your summer whites looks as much as possible...Beyoncé certainly is.  Get the style scoop on her latest fab look she shared with the Hive inside, plus Nicole Murphy is back at it with that ridiculous body of hers.  Find out where she copped her sexy lingerie in her latest snap inside..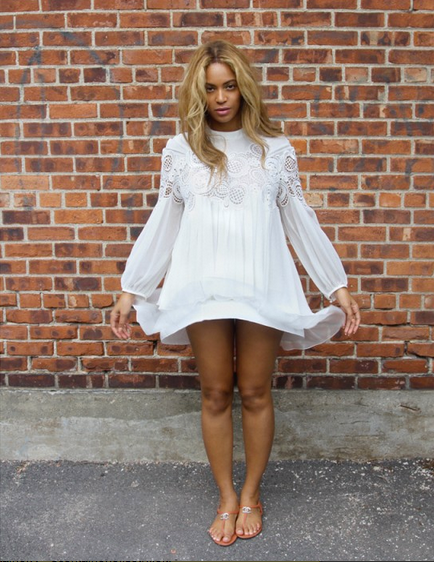 Baddie Bey is looking more angelic than 'Bad' in her latest pics she share odn her website.  Her flowy, silk, lace and chiffon blouse and skirt by Chloé are perfect for those breezy end-of-summer days.  The blonde bombshell topped off her look with her fave nude Chanel sandals as she jets to and from her midtown Manhattan office preparing for her upcoming festival performances: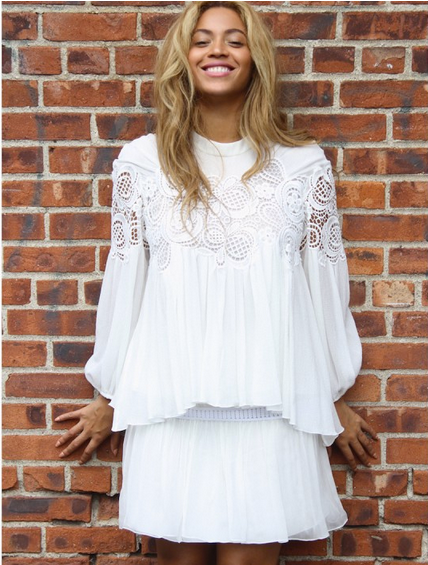 If you're loving her threads and feel like majorly splurging, Edited In Chic has her exact look that will set you back $2650.  If you're not here to blow a budget, @EICStyle also has similar yet more affordable options for you to pick up for yourself.  (See and buy the options thanks to EIC HERE!)
Another YBF chick serving us style in the most intimate way: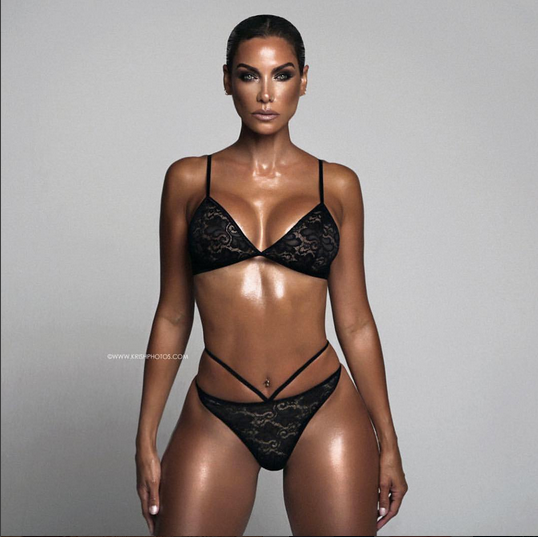 That damn Nicole Murphy....again.  Fresh off the release of her boxing-themed shoot for Bombshell by Bleu magazine, the mom of five is showing off her body in lingerie.
And if you think that 6-pack, those curves and that tone-ness is all photoshop, think again.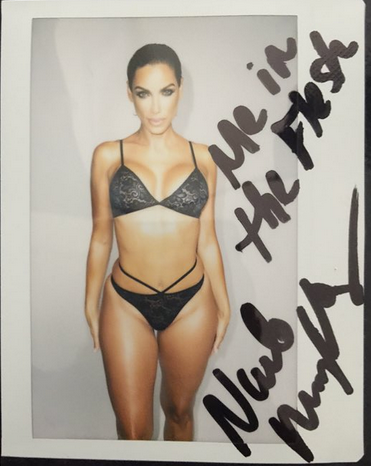 She's got it all in real life, sans some bronzing effects and lighting, in the original Polaroid as well.
Nicole modeled the Italian lace Rose bra and panties from TyLynn Nguyen Intimates™. 
We're not sure if this is for a formal campaign, but it should be.  Work!
Photos: Nicole's IG/TyLynn's IG/Beyonce.com