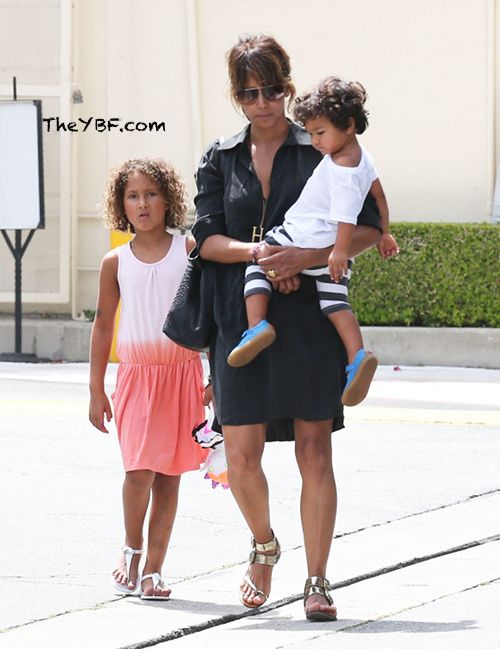 Halle Berry and her kiddies Nahla and Maceo were spotted lunching in L.A. yesterday. Peep their family flicks and the cutest shot of Riley Curry on her big sister duties for her baby sis Ryan Curry inside….
"Extant" star Halle Berry has been living life in the "mom" lane lately, being spotted out and about with her kiddies, 7-year-old Nahla Aubry and 1-year-old Maceo Martinez.
First, we spotted Halle and her babies having fun at DisneyLand, followed up with some playtime at the park with dad Olivier Martinez, squashing the break-up rumors.  Yesterday, we spotted mama bear and her cubs on a lunch date--wearing her wedding ring.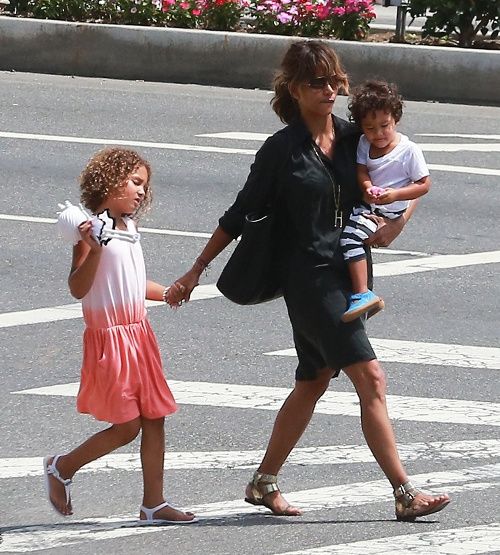 The 49-year-old Oscar winner took Nahla and Maceo out to lunch at Sunset Plaza in L.A.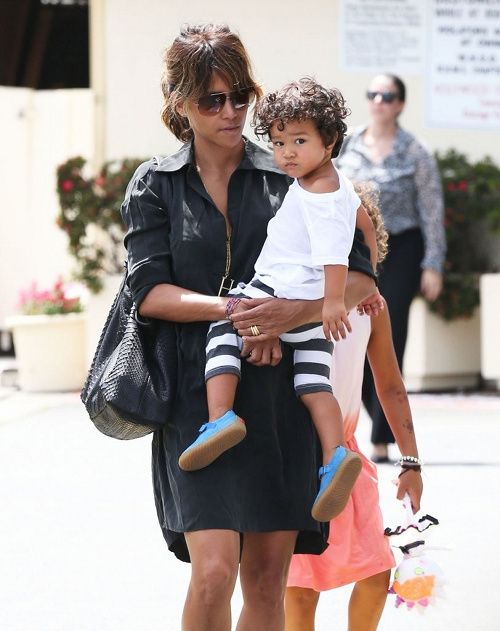 And how adorably cute is little Maceo?! He will be celebrating his 2nd birthday next month.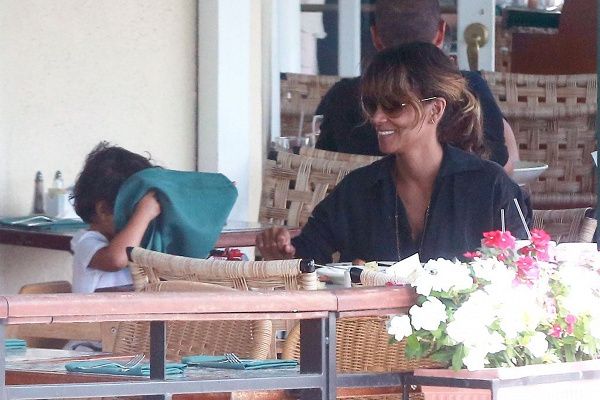 At the table, little Maceo had some fun with his mommy playing peek-a-boo.
PEEK-A-BOO! I see you!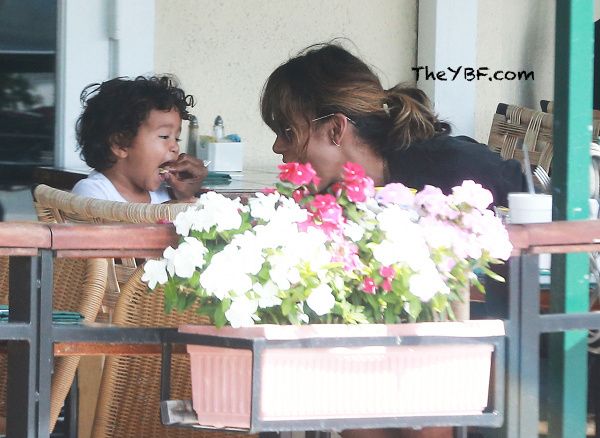 We're sure they're all enjoying this one-on-one time while Halle has a break from work. Right now, new episodes of her hit CBS series "Extant" are airing. And she just wrapped up filming a new film titled Kidnap, which is expected to hit theaters in February 2016.
Love seeing Halle in mommy mode.
And here's what two other YBF siblings were up to yesterday...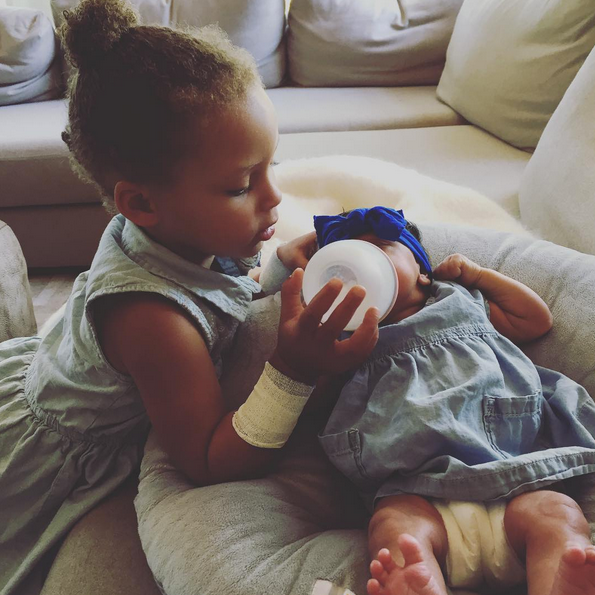 Big sister Riley Curry is getting to her sisterly duties. The 3-year-old gave mom Ayesha Curry and dad Steph Curry a break and fed her 7-week-old baby sister Ryan Curry her bottle as her mom looked on.
Ayesha posted up the adorable shot with the caption,"My heart melts every second of the day." Awww!
When she's not caring for her baby girls, Ayesha is busy making cooking YouTube videos, sharing her secrets in the kitchen. She recently reached a milestone of 100,000 YouTube subscribers. She took to IG to thank her supporters saying
So excited!!!!! Thank you to all of my YouTube subscribers for helping me reach this milestone. Let's keep it going!!! If you haven't subscribed yet, do it now! More videos are coming within the next couple of weeks
And it appears to be a hit! On her Twitter timeline, she has been retweeting fans who have made her dishes and they look good. Hmmm… cooking show on Cooking Channel or Food Network in the works? Let's put it out there and see what happens. Congrats Ayesha!
 
Photos: FameFlynet/Ayesha's IG