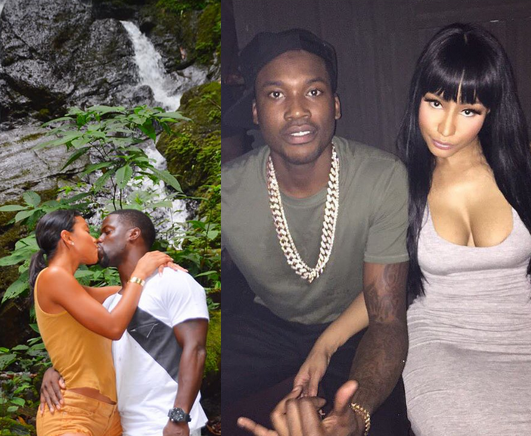 Funnyman Kevin Hart  and his fiancée Eniko Parrish shared pics from their blended family vacation in Costa Rica.  See the fun photos and videos inside and check out Meek Mill and Nicki Minaj partying in Dubai.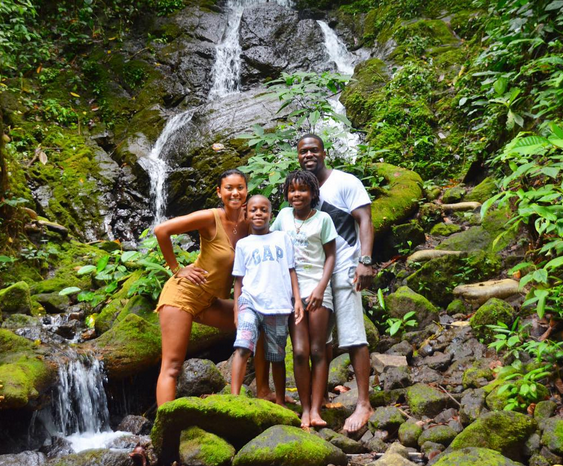 Kevin Hartheaded to Costa Rica for a little fun with fiancee Eniko and his kids Heaven and Hendrix.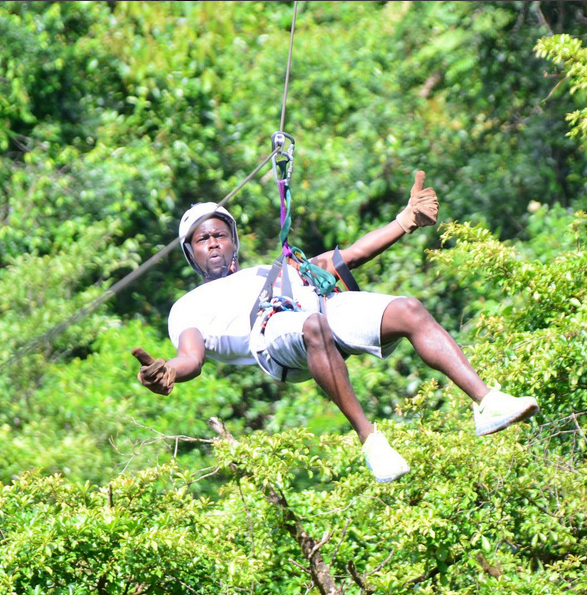 The Hart family vacation including a variety of outdoor games and sports, including ziplining.  Kevin captioned, "kevinhart4real#Flexing #ziplining #CostaRica #DopePic."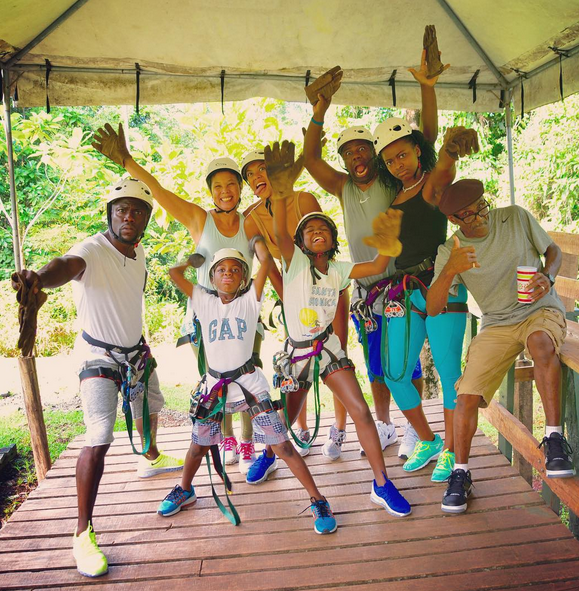 It looks like the Harts are having a blast, especially pops over there on the side.  Eniko's family joined the trip too.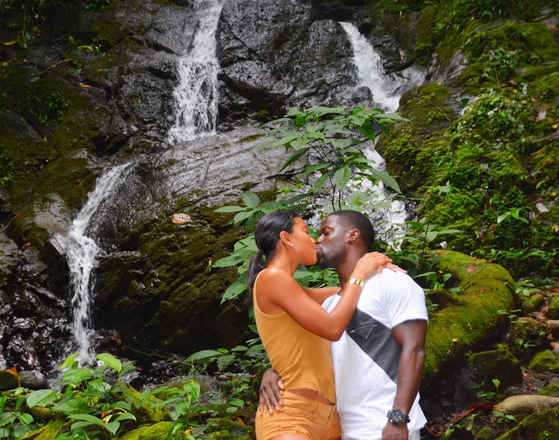 The two lovebirds shared a kissy moment in front of a waterfall.  Kev wrote, "#PricelessMomentsWithMyRib #RomanticShit #CostaRica #FamilyVacation"
Back at the hotel, a few furry creatures crashed the party....
Eniko brought her mommy (and Kev's future Mom-In-Law) along saying,"Nights in Costa Rica w/ mi madre."
In Dubai...
Last night, Nicki Minaj touched down in Dubai, where Nicki posted about it feeling like it's 800 degrees.
Fresh from her "Trini Dem Girls" performance at the MTV VMAs, Nicki headed to Dubai to "support" Meek Mill who performed at the club called People by Crystal.  Meek posted the pic of them in the club saying, "Real n#%gas come first!"  Whatever that means.
Nicki posted the same pic saying, "My fkn baby #Dubai".
We guess...
Watch the twosome making their entrance below:
Following Meek's performance, the couple chilled in the VIP section with a few of their friends.   It looks like Nicki's"Miley Cyrus" stink face made an appearance. 
Photos imabarbznow21/kevinhart Instagram/enikoparrish instagram/nickiminaj Instagram/meek mill Instagram/DubaiNight / Tennessy__