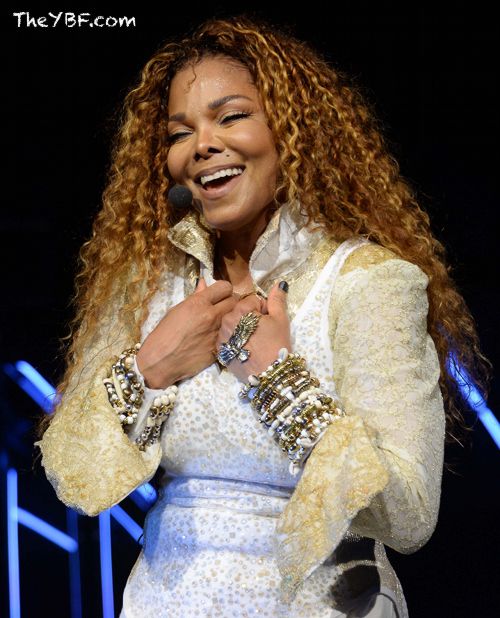 Oh yes. Miss Jackson, well, Mrs. Al Mana, is back. She's still got it, but she's performing with a new look. Check it inside....
As Janet Jackson kicked off her Unbreakable tour Monday night in Vancouver, she hit the stage at Rogers Arena in a white and gold outfit that covered all of her body from the neck down.
We know the pop diva converted to the Islamic religion once she married Wisam Al Mana in the beginning of 2013 and that's also when she made the announcement she was retiring.  She seemed to keep her choice of outfit conservative. She also never changed, which is a complete departure from her usual shows.
So much for retiring.  Once she started that choreography that she's been flexing for years, it was clear that she's still (mostly) got it.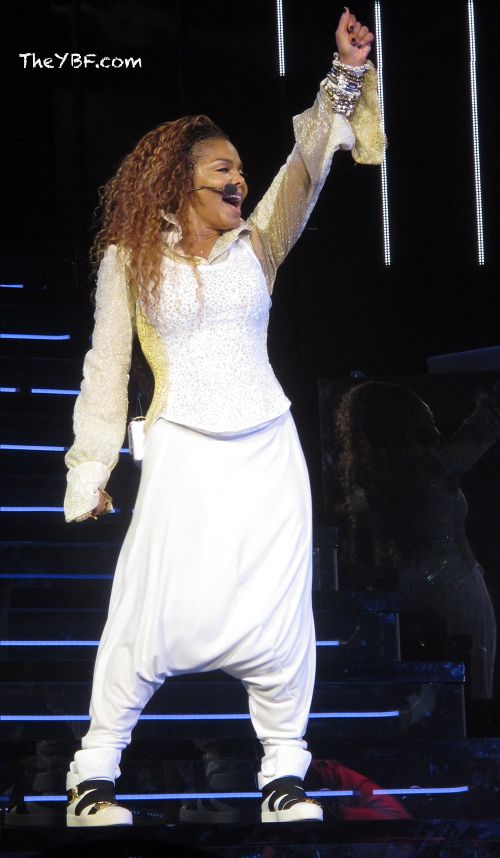 Janet danced around in her sneakers before getting emotional about the tribute to late brother Michael Jackson.
Get into Janet's fabulousness below:
Check out the highlights above.
Welcome back Janet!
Photo: Splash