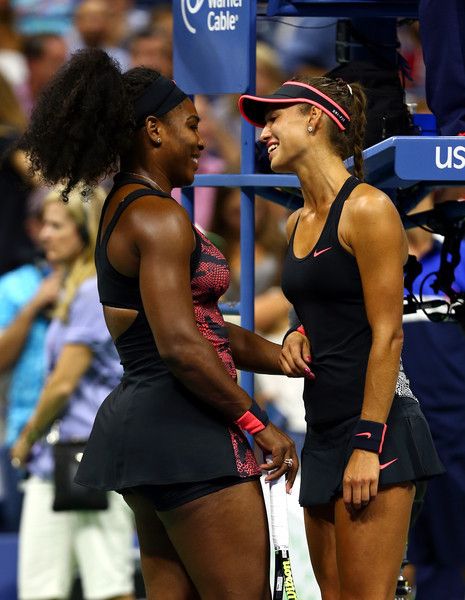 After yesterday's domination without even exerting all her effort, Serena Williams now says no one should worry....she doesn't need a formiddable opponent in her first round to warm up for the rest of the tournament.  Check out the HERstory maker inside...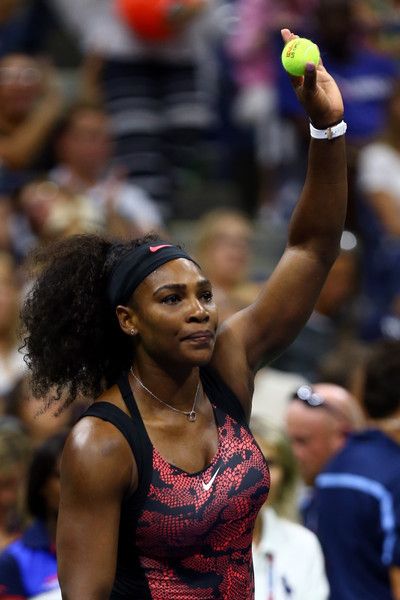 When Serena's opponent on opening night of the U.S. Open withdrew mid-match, it seemed like a win-win.  'Rena gets to rest a couple of days and Vitalia Diatchenko of Russia gets tro save face from getting beat even worse than she did during the first half of the match.
While Vitalia claimed she was way too injured to continue, folks doubted it saying she knew there was no way she could be Serena....so maybe she took her $36,000 appearance fee and peaced out.
Still, Serena kept it classy afterwards at the USTA Billie Jean King National Tennis Center n Queens saying such an easy match won't prevent her from winning her next games:
"No, I don't think that's a worry," she said, "because my practices are really intense, and I fight really hard in my practices. I know that every match is a challenge. I have to be ready for everything."
She said about how the match went:
"It was definitely different and bizarre," Williams said of the truncated match. "But at the same time, I was still focused. I kept thinking: 'Just stay focused. Don't lose it. You never know what can happen.'"
Check out how the bizarre match all went down below with Serena speaking at the 5:24 mark.  She's 6 games away from making history with 6 consecutive Slams in one calendar year....
BONUS:
Also doing big things for YBF chicks in sports is TEAM USA Women's Track Relay team.
Sanya Richards-Ross, Natasha Hastings, Francena McCorory and Allyson Feliz all ran the 4x400 Sunday in Beijing at the World Championship.  The ladies are bringing home the silver (Team Jamaica grabbed the gold).  And we're pulling for them to take over at the 2016 Olympics in Rio,
Sanya posted the above pic saying:
Motivation comes in all colors.... This time it was silver! Shout out to the Jamaicans who ran a great race.... #SeeYouInRio #SquadGoals #TeamUSA #Blessed
Work ladies!
Photos: Getty