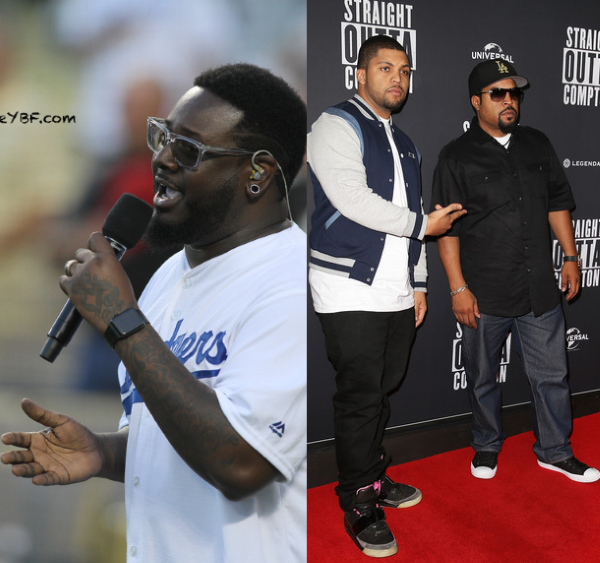 Hip Hop producer T-Pain wowed fans with his rendition of "The Star-Spangled Banner" at the LA Dodgers game while rapper Ice Cube and son O'Shea Jackson Jr. headed to Australia for the SOC premiere.  More inside...
Yesterday, the LA Dodgers defeated the San Francisco Giants (5-4) after 14 innings, but the real winner was hip hop producer T-Pain.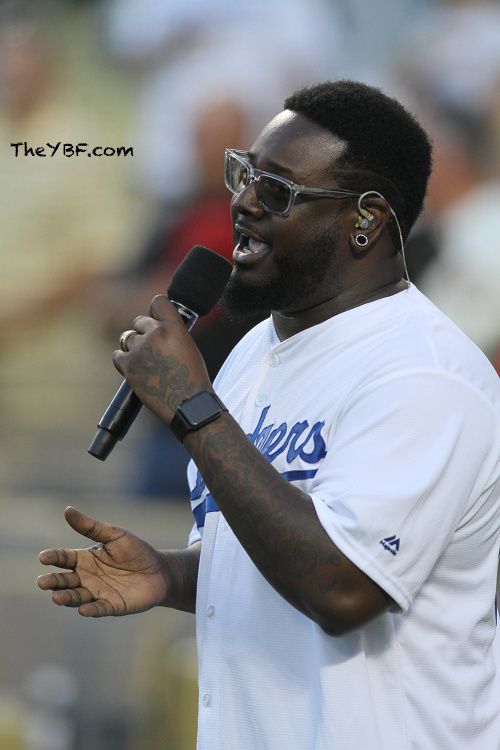 While the rapper/producers has made millions of dollars and several worldwide hits using auto-tune, he treated fans to his "natural" voice while singing "The Star-Spangled Banner" during the game's opening.   And it was pretty awesome!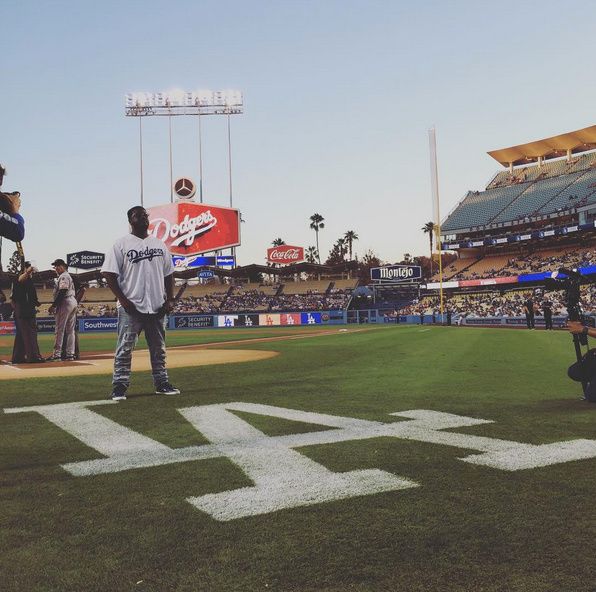 While we aren't expecting him to go and release an album of acoustic tunes any time soon, it was refreshing to hear that voice of his.  On Instagram he wrote, "Thanks for having me @dodgers first time I ever sang the anthem. #ITFDB how was it??"

Watch the performance here: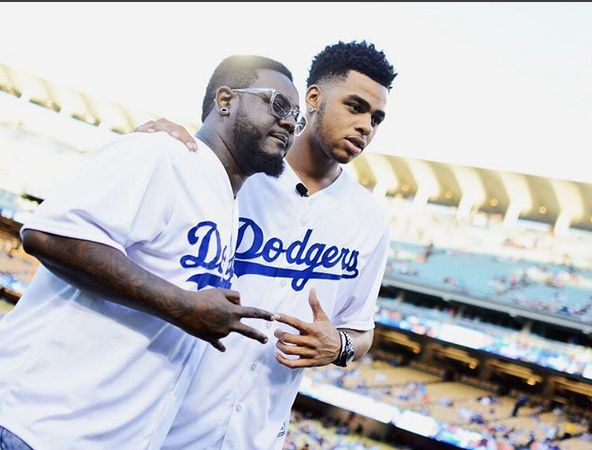 Here's an interesting tidbit. T-Pain recently toldRolling Stone that if Donald Trump becomes president, he's going to move to Australia. He said, "He's got a hell of a PR person. He's got money — allegedly — and he's got PR. I think it's great. Do your thing, man. If he can win, who can stop him? It will be a huge deal. I will probably move to Australia, but good luck you guys."
Speaking of Australia...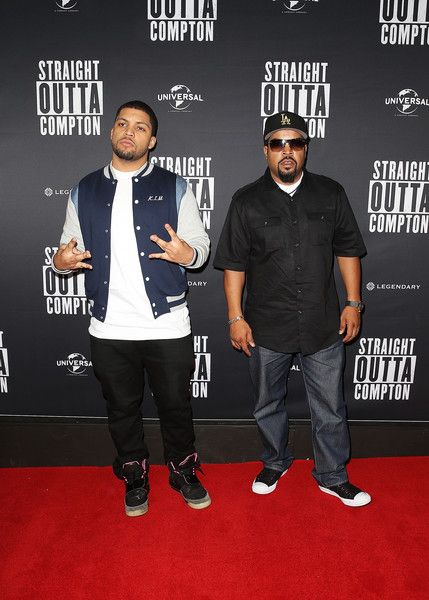 "Straight Outta Compton" star O'Shea Jackson Jr. headed to the land down under with his dad, SOC executive producer Ice Cube, for the Australian premiere of the film in Sydney.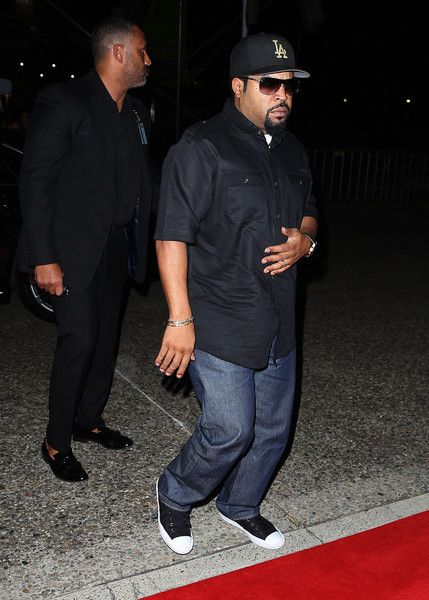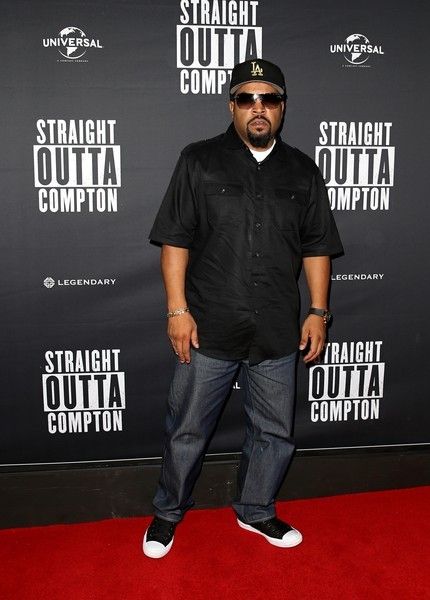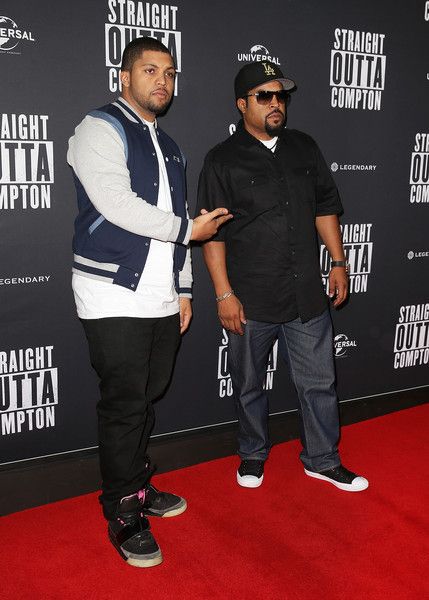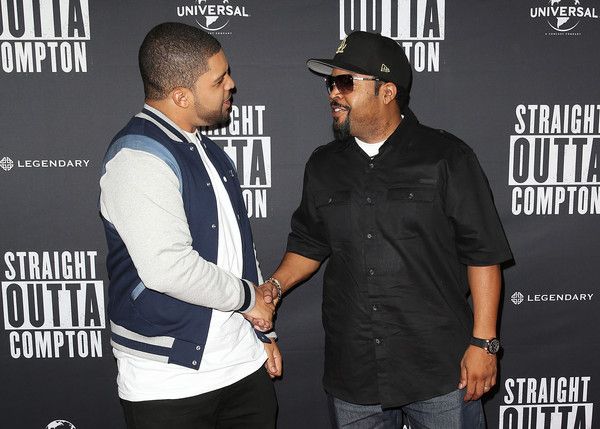 Here in the States, SOCremained #1 at the box office for the third week in a row, raking in over $13M and bringing its cumulative intake to $134 million.  Not many flicks are messing with those types of numbers.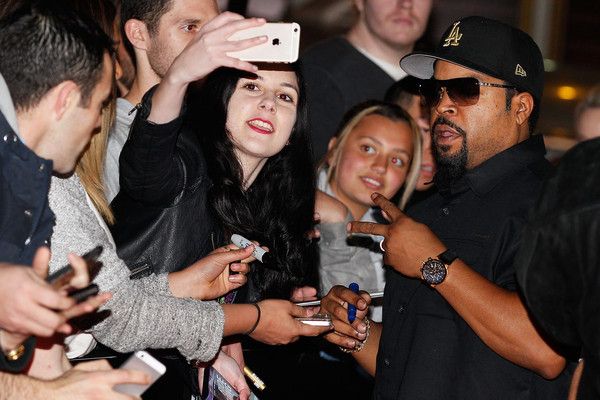 Outside of the US, SOC has been  massive success in other markets.  Recently, the film opened at #1 in the UK and Germany and we're expecting similar success in Australia.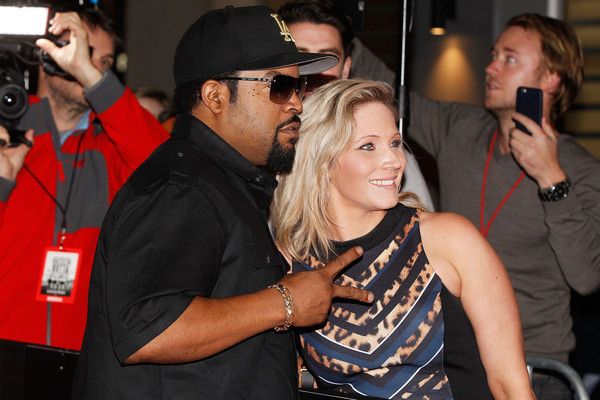 Congrats to the cast and their continued success!
Photos via Splash/T-Pain Instagram