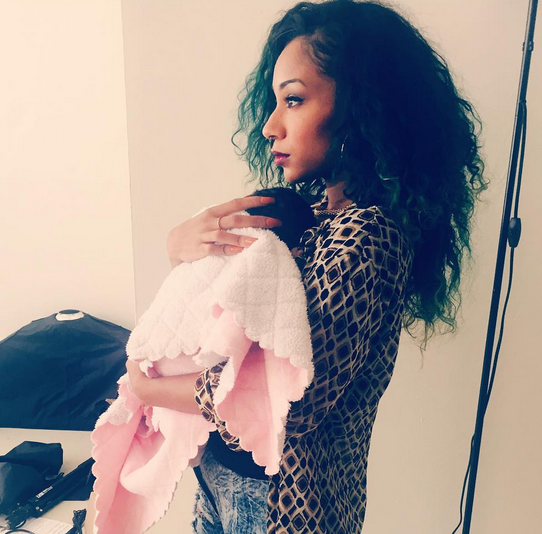 Singer Tiffany Evans is a mom again.  See her latest photo inside and see pics of Lauryn Hill performing in Nigeria with her daughter Sarah.
Singer Tiffany Evans gave birth to a healthy baby a little over a month ago.  We learned about her new addition via a posting on Instagram.  In addition to the pic above, Tiffany wrote,
"I'm at work shooting for my project, but I had to take a break and post a revelation I had of myself today. One thing I know is that I am a soldier! I work hard to do what I love. But most of all, my most important role is being a Mother. I'm the example of how you can be a hard working ass woman and be a Mother, Wife at the same time! You can do it ladies! Don't let anyone tell you that you can't do it! I prove people wrong everyday. God is on my side and what He wants for me will come to me! I'm still knocking down doors and I don't have to do anything outside of my character to succeed. I'm so happy and grateful for this time in my life. At first I wasn't going to say anything, but then again I said this is my life and my truth. I'm living it! With that being said, I'm blessed tremendously! Happy 1Month baby. #StillFineAsWINE "

This isn't the first time we've heard big news from Tiffany via Instagram.....
A few years ago we learned about her first pregnancy via an Instagram post.  Now little dalia Sarai Henderson (above) is two years old!  And before that......Tiffany revealed her "secret" marriage via Instagram too.  Whew.....we guess she's trying to save money on hiring a publicist.
In Lagos, Nigeria...
Following a few hiccups, singer Lauryn Hill finally made it Lagos, Nigeria for a concert. The singer performed at the Eko Hotel and Suites on Sunday night and her 8-year-old daughter Sarah joined her onstage.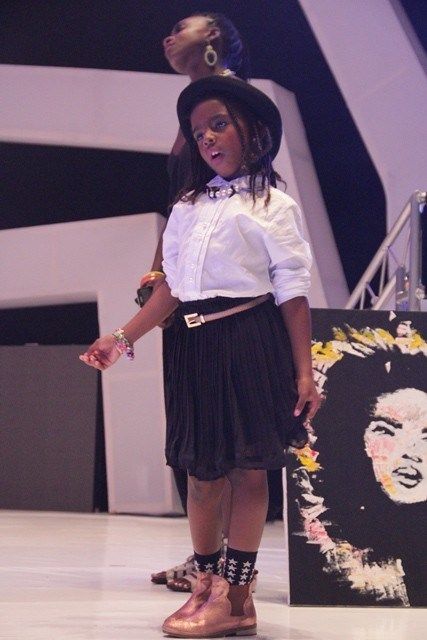 Witnesses say Sarah had her own space on the stage where she supported Lauryn during most of the show. At some point, Ms. Hill gave her daughter the spotlight and she performed on her own.
The Nigeria concert has been in the works for months. You'll recall that Lauryn was supposed to perform earlier, but was forced to cancel at the last minute when promoters couldn't come up with the money.
Check out a clip below: 
Photos via Tiffany Evans Instagram/Express NG