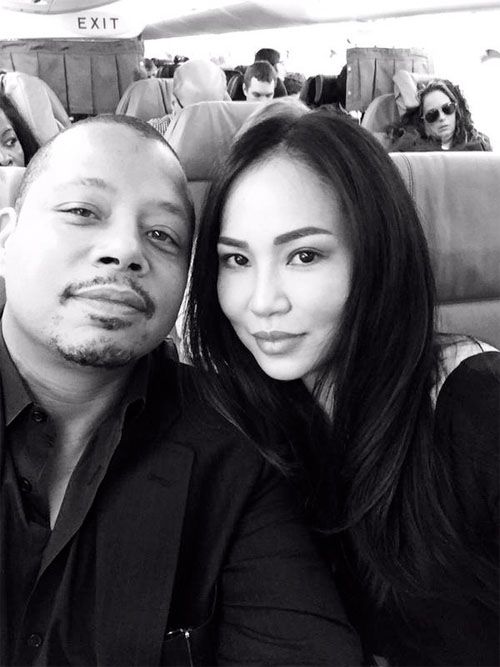 Terrence Howard is seemingly speaking out against rumors that he and his third wife Mira Pak are divorcing. Peep new coupledom pics of the couple along with their infant son Qirin Love inside….
"Empire" star Terrence Howard is doing some serious damage control after making headlines surrounding his divorce settlement with his second wife Michelle Ghent. You'll recall, his ex-wife Michelle has made abuse allegations against the Hollywood vet and reportedly made threats to expose the star's titillating sexcapades.
Not only that, there were reports he and his third wife Mira Pak were divorced!
During the drama-filled court proceedings (remember when he was crying on the stand?), it was reported Terrence had already divorced his wife of two-years. According to reports from the NY Daily News, the divorce judgment was granted in Chicago, and was entered the day before his deposition in the Michelle Ghent proceeding. But, that all appears to not be true. At least, that's what Terrence is saying.
The "Empire" star posted a picture of himself and Mira aboard a plane with the caption, "Heading out!!!" He told a Twitter follower he and his wife were flying out for a weekend excursion. Oh?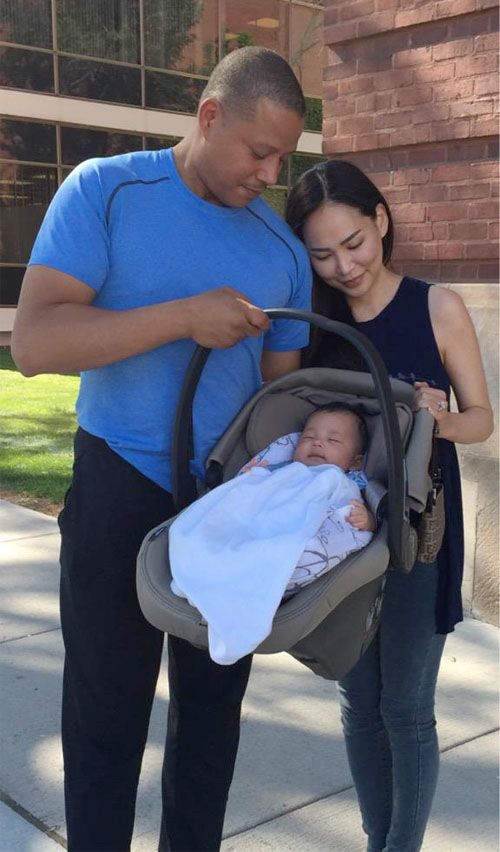 A few days before that, he shared a shot of himself, his wife and their newest bundle of joy Qirin Love (who was born in May 2015) with the caption, "My wonderful family day out!!!" They were in Chicago with Terrence while he films for the upcoming second season of the hit FOX series.
Along with pictures of him and his family all smiles, he also posted a tweet subliminally denouncing the Splitsville Lane rumors. He said:
 

Can't believe everything you read in the papers...
Hmph.
It's interesting to note, he posted these pictures after the judge threw out his divorce/spousal agreement with Michelle and they're headed back to family court. Looks like he might be trying to clean up his image before he goes back in front of a judge.
And then there were those rumors that his role as Lucious Lyon would be majorly reduced on screen due to his recent divorce drama and domestic violence allegations. Guess he's doing everything he can to stay in the "Empire" producers good graces.
Photos: Terrence's IG