Tyga's girlfriend Kylie Jenner JUST turned 18. And now that she's legal, the twosome has no qualms about putting their love on front street. Peep the kissy visuals in his new video "Stimulated" inside….
We brought you Tyga's grossly laced lyrics in his new track "Stimulated" where he raps about banging "a young girl." Now, the video treatment for the track has been released. And it stars his 18-year-old girlfriend Kylie Jenner (who just celebrated turning the legal age on August 10th).
Now that the "KUWTK" reality star is officially legal, Tyga and Kylie no longer have to hide their relationship. Last night, the two were getting all cuddly in the audience as they watched the2015 MTV VMAs go down in L.A. Today, they are featured in a brand new video "Stimulated" (a cut from his recent mixtape Fuk What They Talkin Bout), sharing intimate moments they share behind-the-scenes.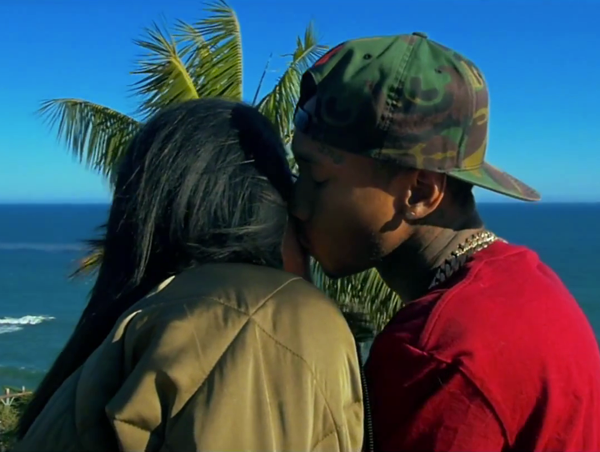 In the new clip, we see T-Raww spitting lyrics off the balcony of mansion where he raps about penetrating a girl who's all grown up:
"They say she young,
I shoulda waited,
She a big girl, dawg
When she stimulated…
She a big girl dawg,
I'm puttin' in,
Yeah I'm penetrating"
Then in comes Kylie starring as his on-screen love interest. While he never mentions Kylie's name on the track, it's pretty clear who he's referring to. And the fact that Kylie stars in the video, sort of confirms what everyone was already thinking…he's rapping about Kylie!
 
Check it (if you can stand it) below:
Thoughts?