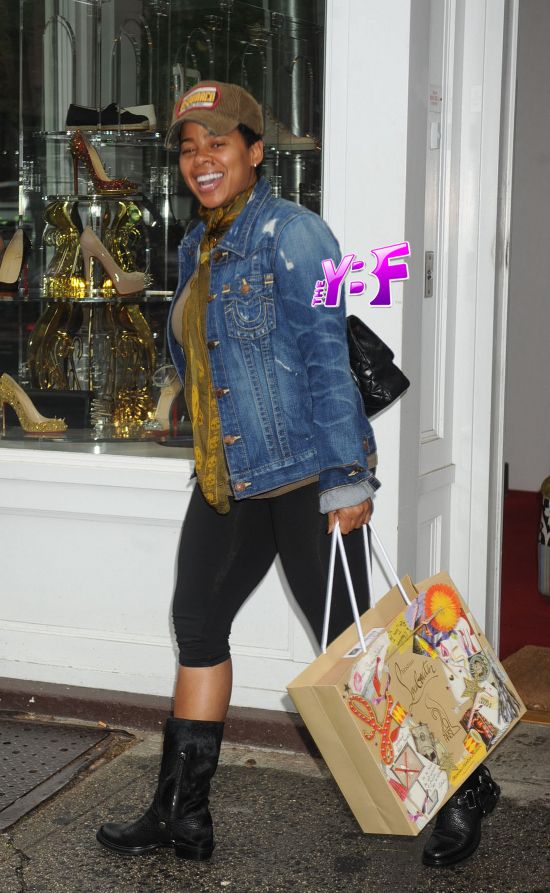 Chrissy Lampkin spent her rainy downtime shopping at her fave downtown Manhattan Christian Louboutin boutique.  The "Love & Hip Hop" star was spotted leaving with a bag of shoes yesterday.  Check out the pics, plus her bestie/co-star Emily B. dropping the Twitter bomb that she's leaving the show!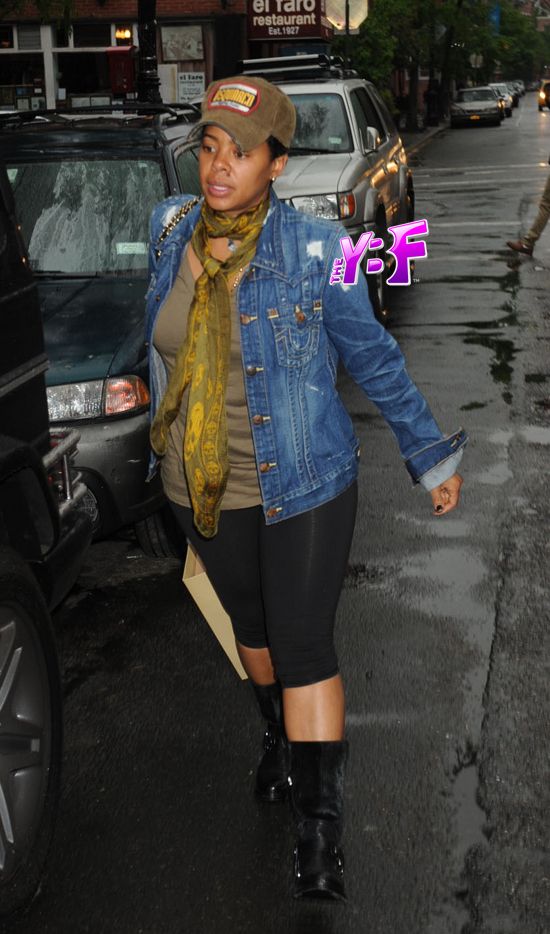 Spotted without her huge engagement (can't let that big 'ol thing slow down your shopping), Jim Jones' fiance Chrissy spent a rainy afternoon shopping it up at Christian Louboutin. 
Rumors have been swirling for months that Chrissy and Jimmy would not be returning for season 3 because they had a huge falling out with the show's Executive Producer Mona Scott Young.  And Chrissy's mom-in-law-to-be, Nancy Jones, has publicly said some things to the media which signify neither Chrissy nor Jim will be returning.
Neither Chrissy nor Jim has confirmed anything--but they haven't denied it either.
Meanwhile, the rumors of Emily B. leaving are indeed true: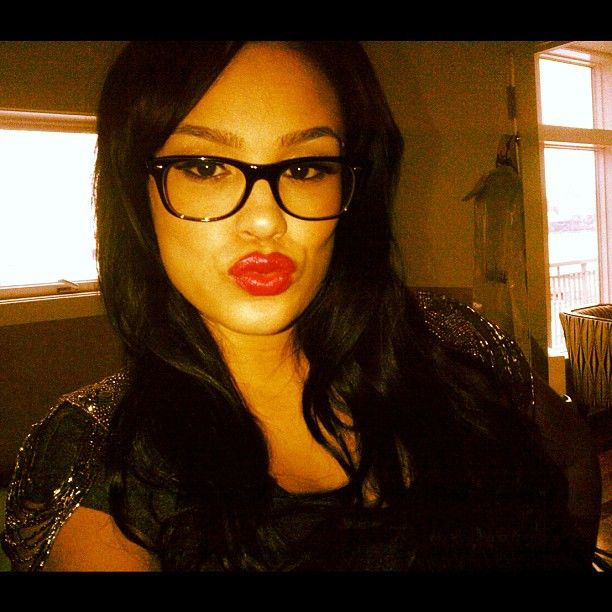 Em confirmed today that while the show is getting an Atlanta spinoff as well as a third season of the original, she won't be a part of it.  Emily tweeted:
There will be a 3rd Season of #loveandhiphop NY but I will not be a cast member. The show was a great experience.. Thank you Mona & Stefan

But.... You won't miss me for long ;) hmmm.. #Vh1
Honestly this is the smartest move Em has made yet.   But if she's hinting that she's getting her own show--I just can't see her man doing any type of public show with her.  And she can't carry a show alone.  So who knows....
And seeing that she tweets daily pics of herself in the tightest curve hugging dresses & jeans she can find...chick may just be content in the platform she now has to show off her styling skills...and her relationship with Fabolous:
She tweeted the above pic last month amongst all the Think Like A Man promo when folks were going nuts over Morris Chestnut's surprise role.  She said, "Yall ladies can have Morris I have my Fantasy man..hehe"
Seems like all Emily wanted from being on the show was for her baby's father Fab to claim her publicly (which he semi-does now) and to prove she can do certain things on her own. Check and check.
Pics via SPLASH/Twitter