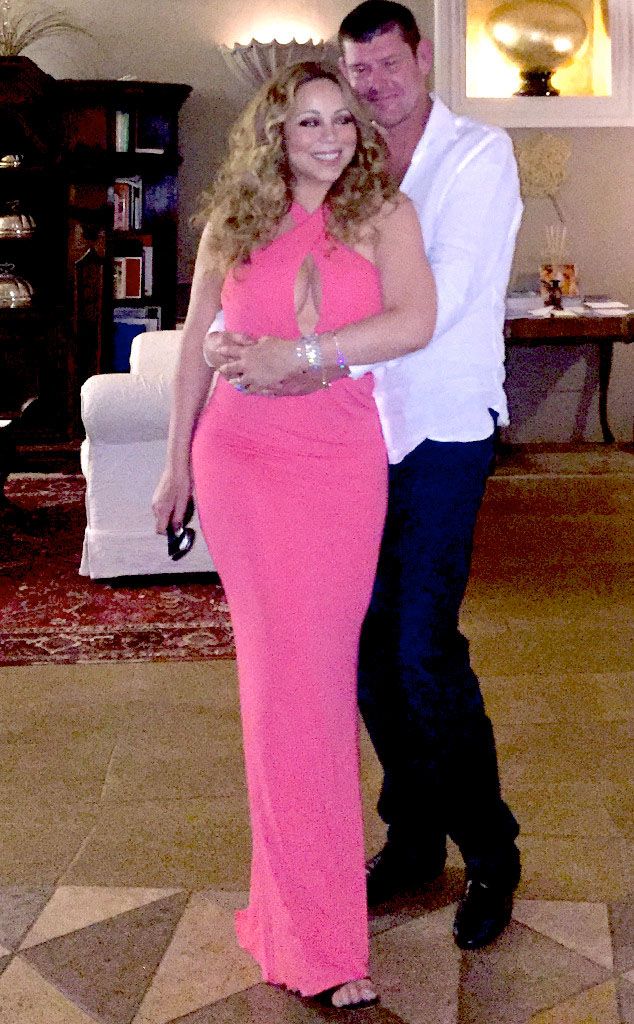 Mariah Carey and her Australian billionaire beau James Packer are back on another romantic vacay overseas. Get the deets inside…
R&B songbird Mariah Carey and her Australian "Dreamlover" (who's worth billions) James Packer are on yet another romantic getaway overseas. YES, we see that rock on her ring finger (look closely), but there is no engagement announcement….yet. We hear it's her own personal ring.
You'll recall, earlier this summer the twosome spent much of MiMi's down time from her Las Vegas residency sailing around on James' yacht (a few times with her twins Monroe and Moroccan). And now, they're back for round 2.
The budding couple has already traveled to Sardinia, Ibiza and Israel on their latest voyage. James took MiMi to Israel for the first time on their first romantic vacay and we told you she would be returning for a concert at the Rishon Lezion Ampitheater on August 18th. The Grammy Award winning songstress hit the stage last week…just for her man.
A source allegedly close to MiMi told E! News,
"Mariah gave a concert in Israel, in honor of James, because she knows Israel means so much to him. In return he is jetting her off and taking her to the most beautiful restaurants in the world. It's been like a fairytale. It's been incredibly romantic, they love doing sweet things for one another."
How sweet.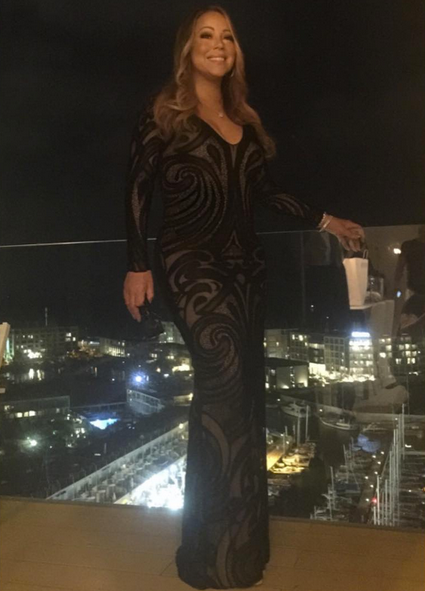 As they spend more and more time together, it appears the more drunk in love they become. The source also said, "They are head over heels in love. It's crazy how perfect they are together."
Are they so much in love that wedding bells be ringing in the future? It's possible. The source close to the couple claims an engagement is "imminent." Oh?
Next stop? The happy couple is reportedly headed to Italy. And no telling where they'll end up after that. But we do know they'll be doing something big in September.
With James' birthday coming up on September 8th, MC will be busy planning something very special for him. And we're sure it will be over-the-top-fabulous. We know how she does.
 
Photos: E! News