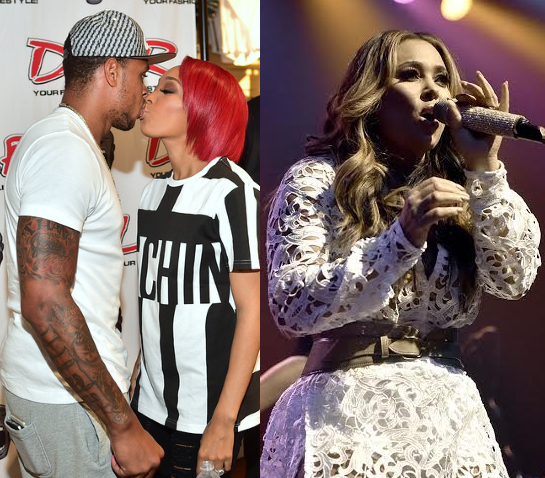 Monica and hubby Shannon Brown hosted a meet and greet this week to hype up her upcoming disc CODE RED.  See pics from the intimate event inside and check out Tamia's Love Life tour and a new snippet from Keke Palmer.
Last night, ATL songbird Monica hosted an intimate meet and greet with fans at "DTLR" in The Camp Creek Pkwy.
Team Monica put on the free event to promote her single "Just Right for Me" and her upcoming disc Code Red.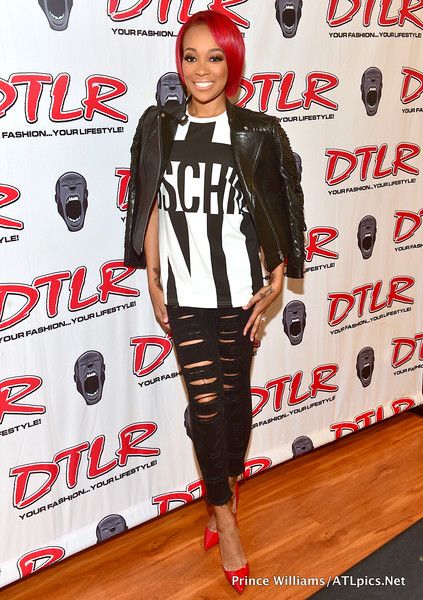 The CODE RED disc, Monica's 8th album, will feature several tracks produced by Polow Da Don, reflecting a fearless, take-no-prisoners approach to life and music.
A few weeks ago, shetalked to PEOPLE about the new album and how her red short cut reflects where she's heading musically.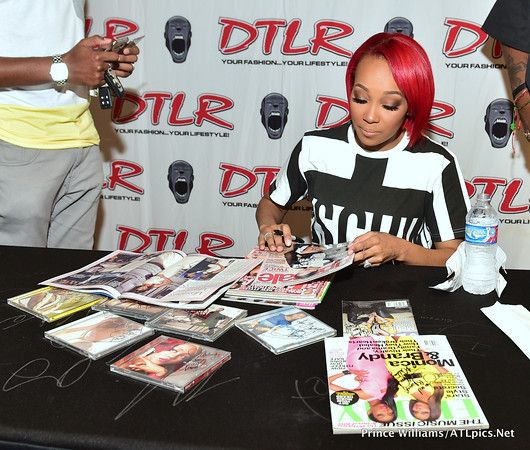 She said, "The cut symbolizes me getting back to the fearlessness and courageous part of myself that I shared with the world in the '90s when I released my first album Miss Thang. It's easy to over-think things and not trust your natural instincts. I let go and let the music be created in my truth."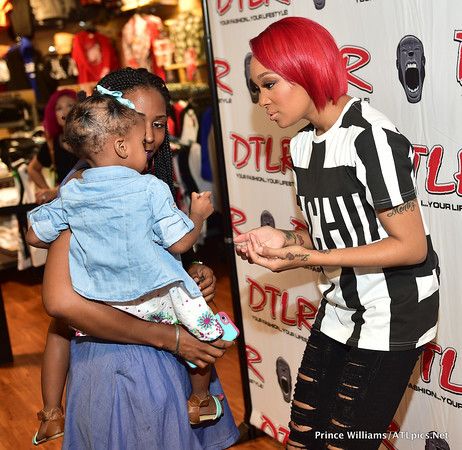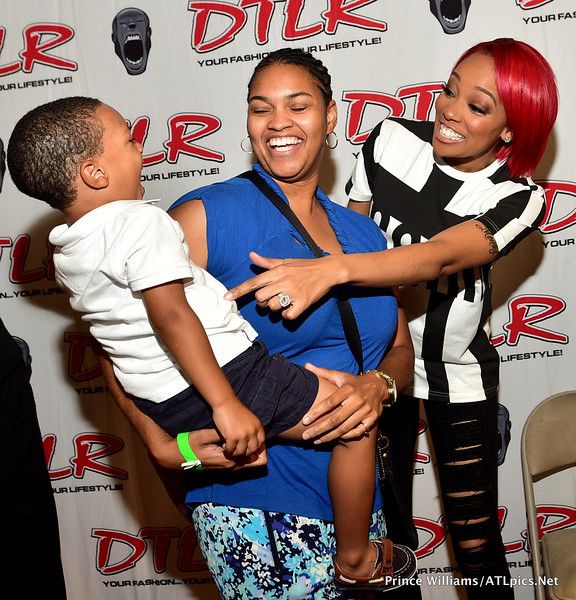 Fans (young and old) are anxious for CODE RED to drop!
Although Monica left the kiddies at home, her adoring husband was there to support her every step of the way.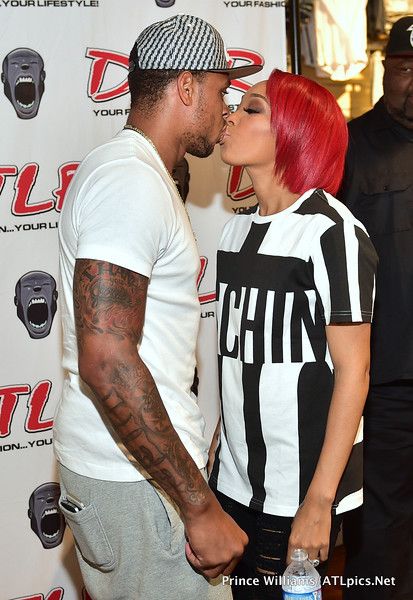 On their cute coupledom ish.
Also in Atlanta.....
"Stuck With Me" singer Tamia, who recently celebrated her 20th year as a recording artist, hit the stage the other night at the Center Stage Theatre where she performed tracks from her latest album Love Life. 
Tamia, who's married to Atlanta Hawks co-owner Grant Hill, is currently trekking across North America in support of Love Life, her sixth album and first for Def Jam Records. 
"Stranger In My House"
"Beautiful Surprise"
"Spend My Life With You"
"This Woman's Work"
In other new music... 
"Scream Queens" actress Keke Palmer turned 22-years-old this week, and in celebration of her birthday, she uploaded a snippet of her forthcoming single "I Don't Belong To You."  Keke has signed with Island Records and plans to drop an album (her first since 2007) this fall.
She is also set to host an Island Life all star concert at the Best Buy Theater on September 8th. It will feature Island Records artists Timeflies, Shawn Mendes, Kiesza and Nick Jonas.  Chick does it all...

Photos via Keke Palmer's IG/Prince Williams/Paras