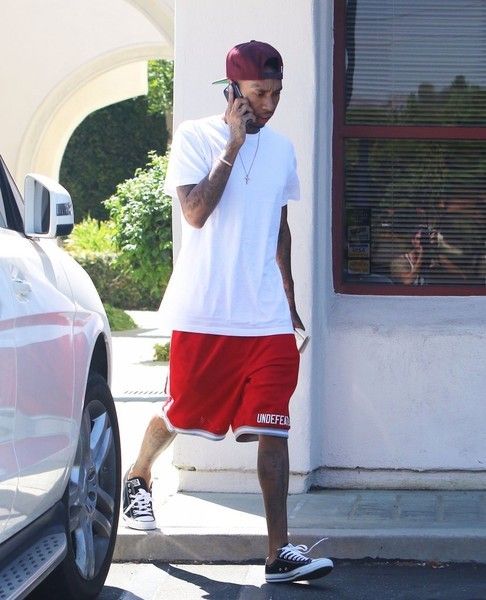 Rapper Tyga is suing the landlord who claimed he stiffed him on rent!  Get the deets on Tyga new lawsuit inside, and pics of him walking out the bank with a stack of cash...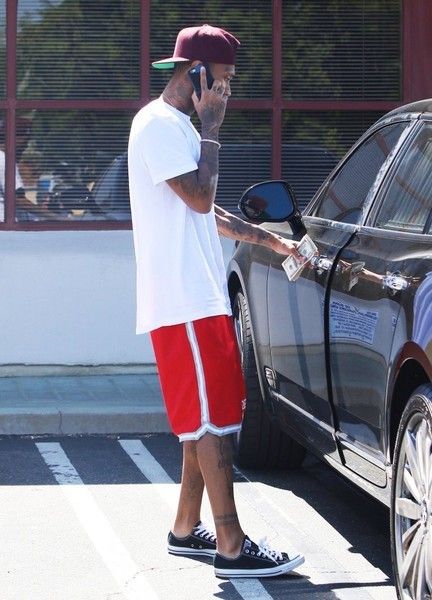 We're not sure if Tyga's trying to save his image after all these money lawsuits as of late, but in photos that surfaced in Beverly Hills a few hours ago (above), Tyga was making a run to the bank.  Maybe he went and got his back rent?!
A few weeks ago, we reported on Tyga's legal woes regarding his house in Calabasas...and they aren't going away. You'll recall that he was sued by his landlord for failing to pay the $25k a month fee for the home for the last two months.  It's the same mansion he once shared with baby momma Blac Chyna before they split and he starting hooking up with Kylie Jenner. 
Now....Team Tyga is fighting back with legal docs of their own.
In court documents obtained by PEOPLE, Tyga claims he put down $200,000 toward the purchase of the Calabasas home he's been renting.  And now, the rapper is suing the landlord for breach of contract, saying he has not upheld their agreement for the rapper to obtain the property.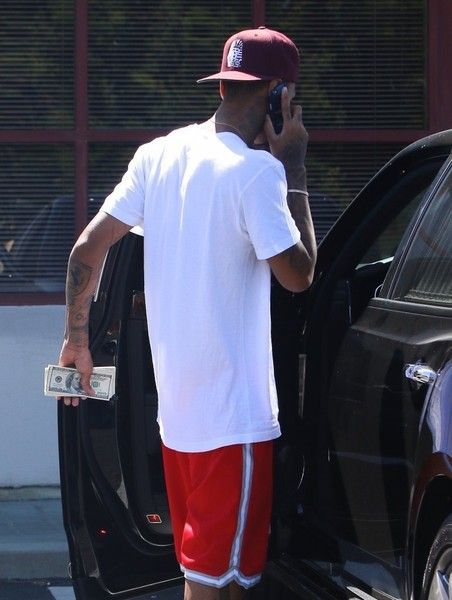 In his filing, Tyga's lawyers say he and the landlord entered into an agreement in September 2014.  The $200,000 was put in escrow as a down payment for the $8 million property.
The landlord now claims that Tyga owes $70,000 in unpaid rent and on Monday, a court ruled in his favor!  The judge ordered Tyga to pay the overdue rent and vacate the home ASAP.
Round one goes to the landlord. Will Tyga will round 2? We will keep you posted....
By the way....the paparazzi say Tyga bumped into someone's car on the way out of the parking lot.  No one was injured....
EXTRAS:
1.  Odd Future member Tyler, the Creator has been banned from the United Kingdom over lyrics he recorded on 2009's Bastard and 2011's Goblin. Story
Photo via annjohanssonphoto/tyga Instagram/FameFlynet