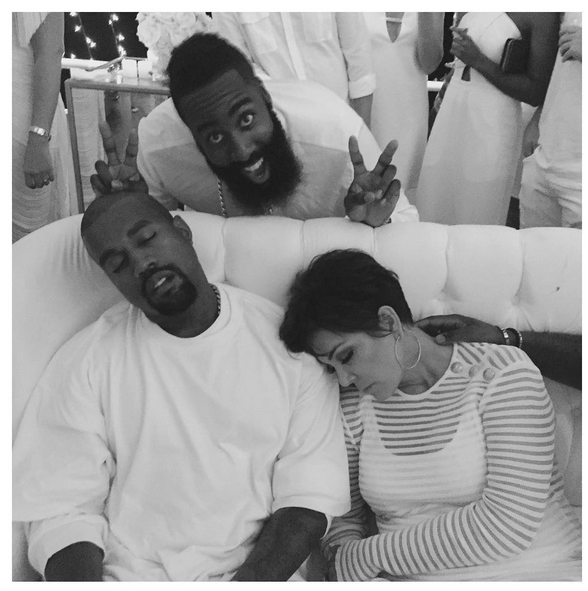 Recently, NBA star James Harden celebrated his 26th birthday recently with a yacht party thrown by new boo Khloe Kardashian.  Peep the pics inside, plus all the toruble they got into for the fireworks....
Apparently James' yacht party was a snoozefest, because inside the fete Kanye West and Kris Jenner were caught knocked out on a couch.
The Kardashians love an all white yacht party--they've had several amongst them--so you would think they had a template for these shindigs.  Just plug in a baller or rapper.
So when Khloe had fireworks set off for James' b-day (yes, they're already throwing b-day parties for each other), you would think they had all the paperwork taken care of.
TMZ reports the residents around the marina were PISSED and were calling authorities about the extremely loud nuisance that work them up: Midnight fireworks that went off for 15 minutes.
After much back and forth between L.A. Councilman and authorities about who's to blame, it was found out that all that was needed was a signature from the Coast Guard.  The signature was in place, and a permit wasn't needed after all.  Residents were still outdone though.
Not that the Kardashians or their men care, they partied on with their fave photobooth on the yacht: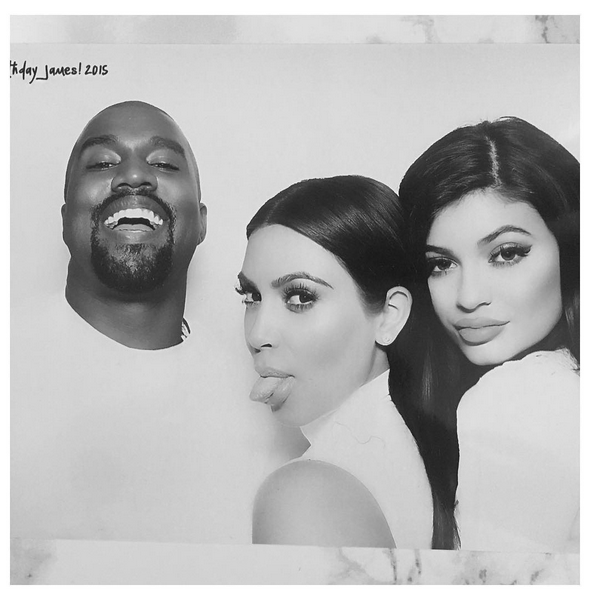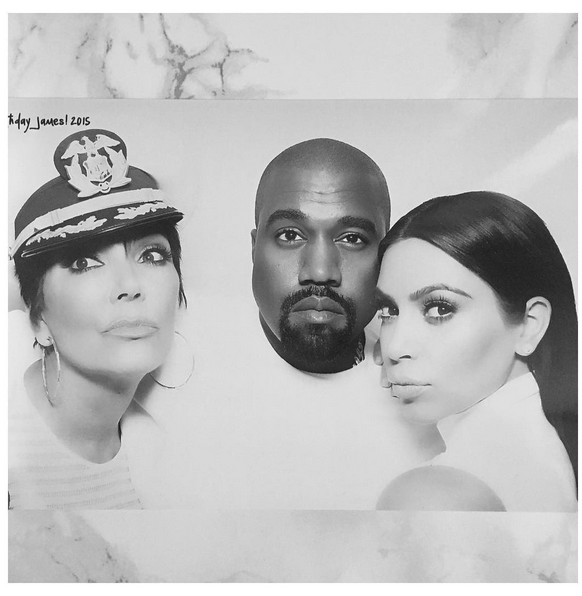 Kanye posed it up with wife Kim and mom-in-law Kris.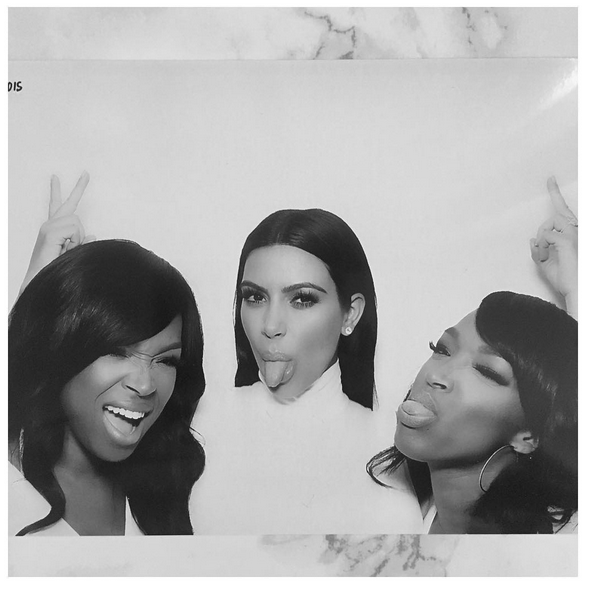 Twins Malika and Khadijah Haqq took a break from filming "Dash Dolls" to snap a pic with Kim.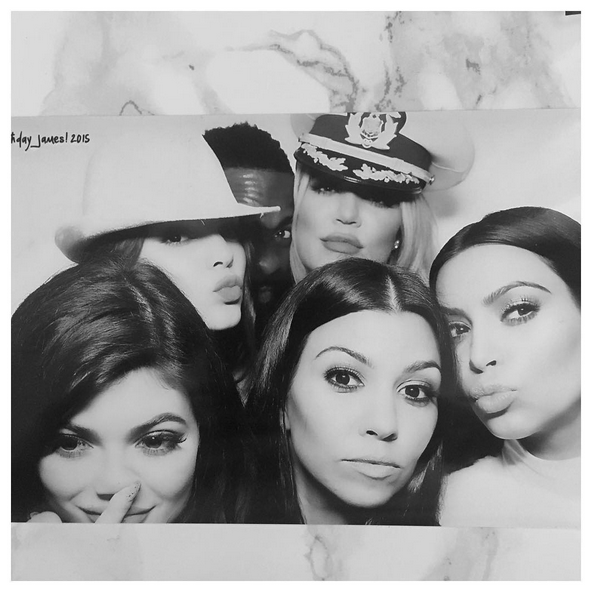 And James joined all the sisters.  Also in attendance (not pictured): Fantastic Four star Michael B. Jordan.  We saw him chillin' with Kendall Jenner at a recent Awards show so, yeah....
Photos: Kim's IG