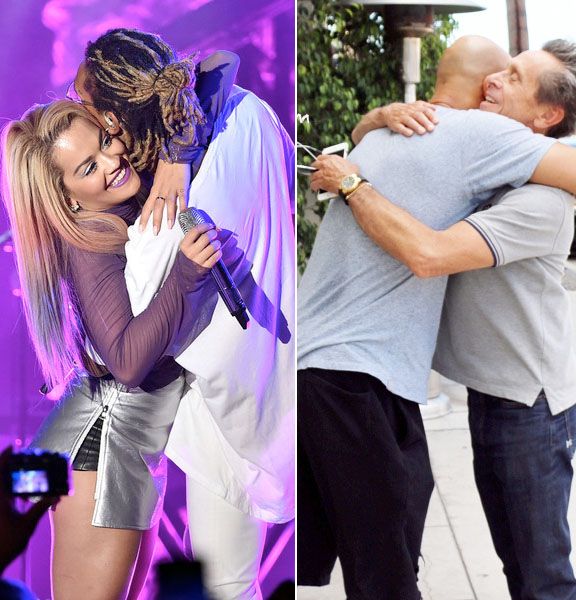 Wiz Khalifa popped up on stage to perform alongside Rita Ora in L.A. last night. While the twosome has been rumored to be dating, Rita recently shut the rumor mill down. Find out what she said (and a few possibly NSFW pics) and peep pics of Common chopping it up with "Empire" producer Brian Grazer after lunch inside….
With a brand new single with R&B crooner Chris Brown, British songbird Rita Ora is currently making her rounds to promote the new "Body On Me" track on a mini tour.
Last night, the Roc Nation artist rolled into L.A. to hit the stage at The El Rey for a sold-out show. During her set, her rumored boo Wiz Khalifa joined her on stage for a selection. And the chemistry LOOKS to be there. We believe they may have been performing a new track they cooked up earlier this month when we spotted them leaving the studio together.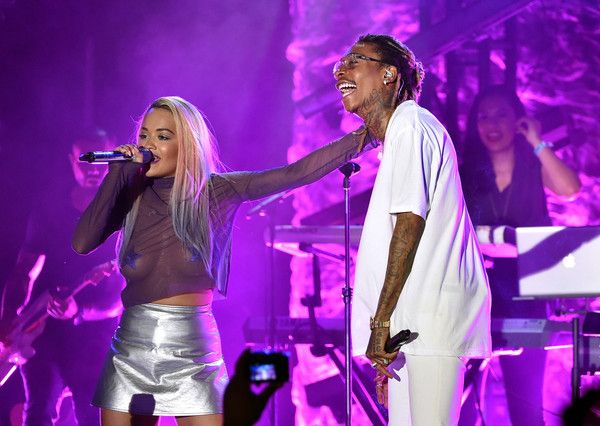 Pasties anyone?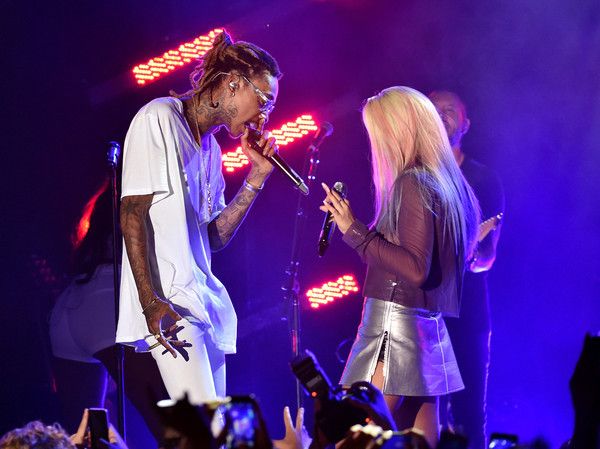 The rumor mill started churning after pics of Rita and Wiz surfaced getting extra cozy backstage at the 2015 Teen Choice Awards. After hitting the awards show, they extended their night together having dinner at The Nice Guy Restaurant, then they hit the L.A. club scene to end their night with a bang. Mmhmm....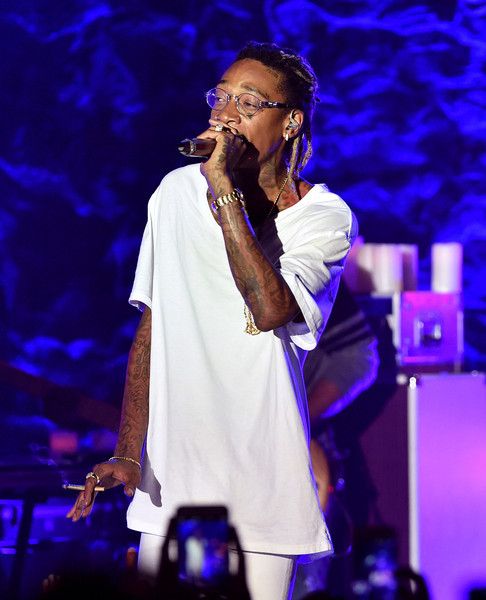 But let Rita tell it, she and Wiz are NOT dating. She claims their relationship is strictly professional and work-related. During an interview with 106KMEL recently, she shot down the rumors saying,
"We love Wiz. What's crazy, in this world, is you get pictured with somebody, and you have to be dating them. What is that about? The funniest thing is, we were walking into a recording studio. It's not like we were walking into a strip club or a restaurant or a bar. We were walking into a work facility environment. So, we made a great record."
 
Hmph. Not sure if we're buying this just yet.
Backstage....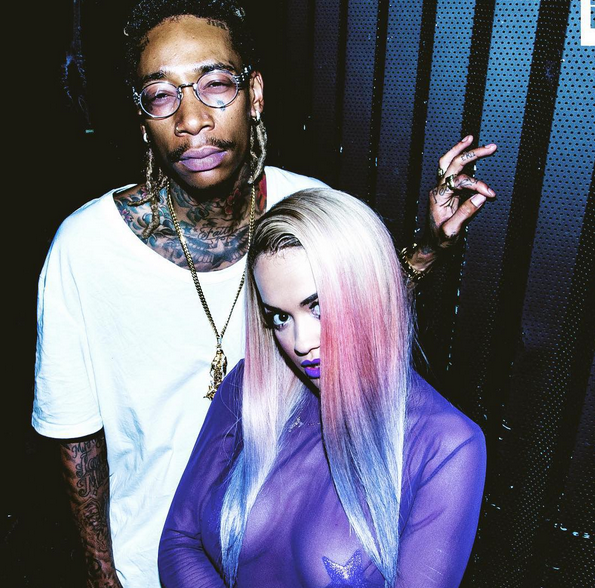 Wiz posted the pic above with the caption, "Of course I'll come see you perform."
Next up for Rita? She will hit the stage at Drais Rooftop Beach Club in Las Vegas August 29th. We wonder if Wiz will be making more "surprise" appearances. The British singer will be on the road until September 17th, wrapping up her tour in Chicago.
Peep a clip of Rita and Wiz performing last night below:
We'll be keeping a close eye on these two.
In Beverly Hills....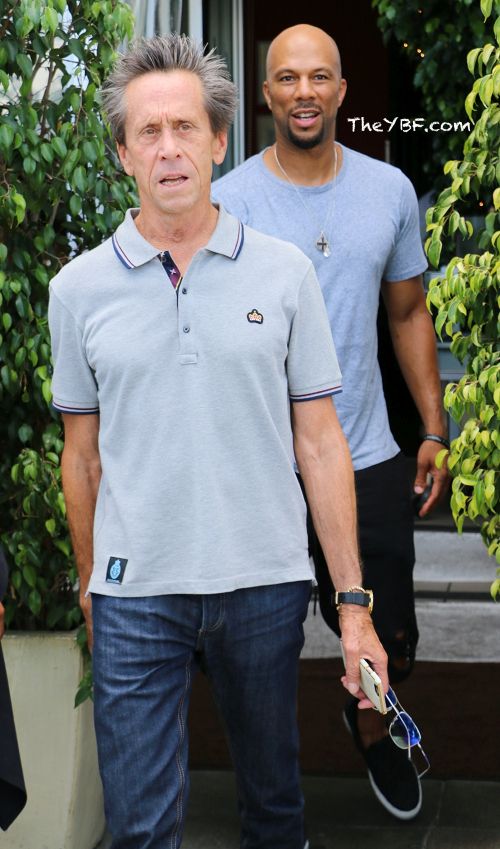 You may remember "Empire" co-creator Lee Daniels confirming Common would be guest starring on the upcoming season 2 of the hit FOX series. And it appears things are falling into place to make it happen.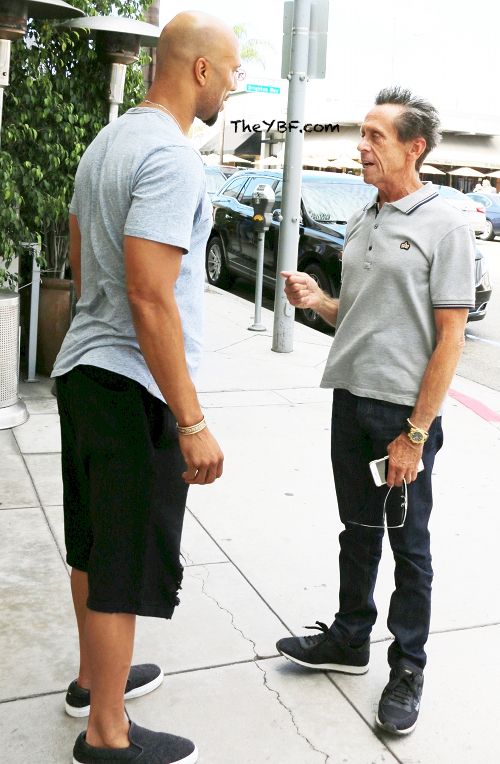 Yesterday, the Chi-town rapper was spotted leaving E. Baldi in Beverly Hills after a lunch meeting with "Empire" producer Brian Grazer, likely hashing out details for the Oscar winner to make an appearance on the highly successful hip hopera.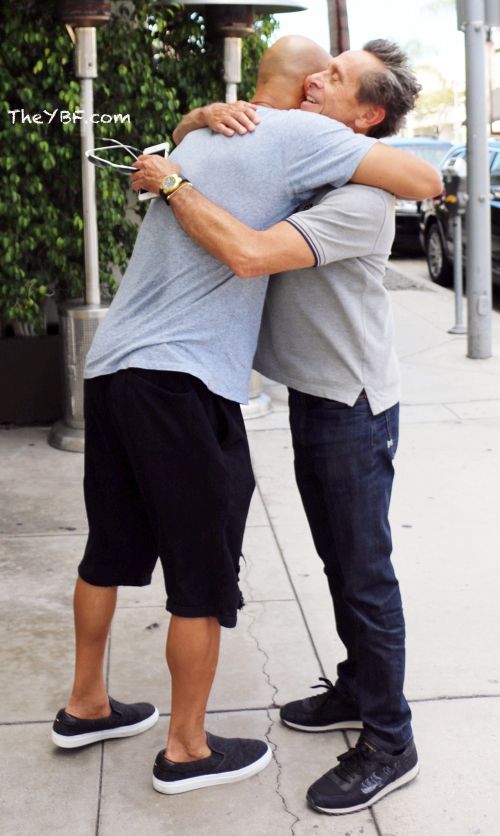 Before departing, the guys hugged it out after a successful meeting. Can't wait to see what role the sexy rapper will be playing this season. We'll find out once "Empire" returns to the small screen Wednesday, September 23rd at 9/8c on FOX.
Check out this video clip of Common and Brian making their exit from E. Baldi below: 
Oh...and there's more....
TMZ photogs caught up with Common to ask him how he feels about his ex-girlfriend Serena Williams possibly dating Young Money rapper Drake. (Remember when they were beefing over Serena a while back?) He says he and Serena are still really good friends and he's happy for her. As long as she's happy, he's happy. Very mature of you Common. Check it above. 
Photos: Getty/Splash/Wiz's IG