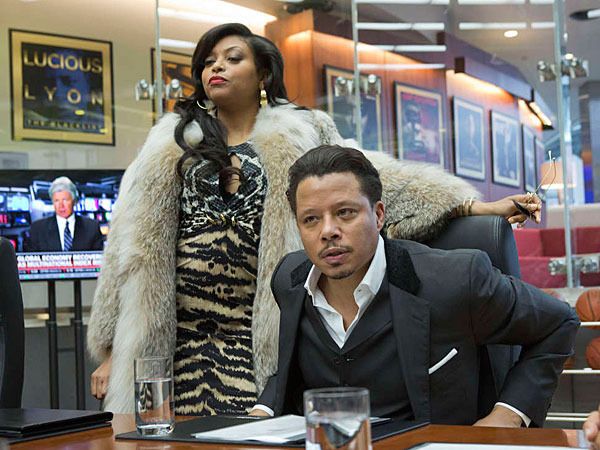 Expect to watch Emmy-nominated actress Taraji P. Henson assume even higher top-billing when "Empire" returns as Terrence Howard's role has been significantly reduced.  More inside...
Well......we saw this coming. After brutal photos of Terrence Howard's battered ex-wife Michelle Ghent went viral, along with lurid details of their drug-infused sexcapades - we knew it was a matter of time before his work suffered. Now there are reports that Lee Daniels and the execs at FOX have decided to reduce Terrence's on-screen "Empire" scenes.
A source told Page Six that Terrence will be seen a lot less due to his recent divorce drama and numerous prior allegations of domestic abuse.
"What they are doing is two-fold," said the source."They have him locked up so you won't be seeing him in as many scenes. But they are bringing in so many, and I mean so many, guest stars and cameos that the average viewer won't realize it because there is so much going on."
You'll recall that previous posts have revealed that Mariah Carey, Pitbull, Chris Rock, Ludacris, Alicia Keys, Lenny Kravitz and Marisa Tomei have been confirmed to appear as guest stars on the upcoming season.
But wait....there's more. Terrence's loss could be a real win for Taraji P Henson. With Lucious off in cell block 4, Taraji's role as Cookie Lyon will be pushed to the forefront, the insider adds. "She's going to start dropping off from the flashback scenes and then they're going to have her guns blazing."
While Fox had no official comment on the matter, its makes perfect sense to us.  And we would love more Cookie!
Photos Getty/Splash