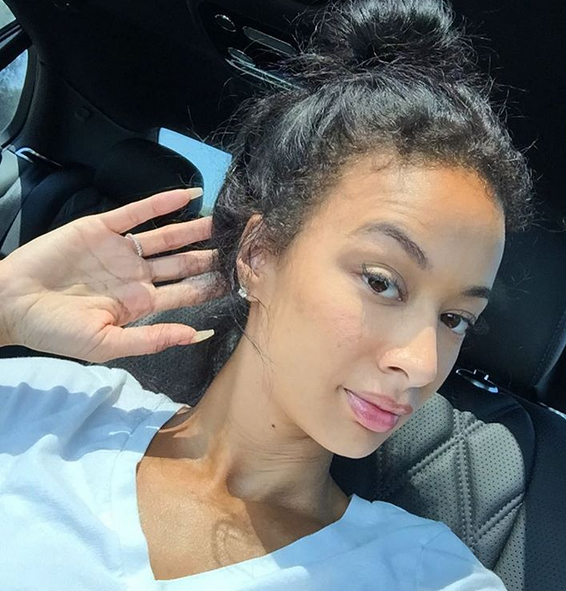 Today we've got two VH1 starlets doing the most on Instagram.  Find out what Draya, Kimbella and K. Michelle did to make us scratch our eyebrows inside...
In the land of professional sports, we've learned that Dallas Cowboys cornerback Orlando Scandrick will miss the entire 2015 season after tearing both the anterior cruciate and medial collateral ligaments in his right knee. We learned those deets from an ESPN story....but the other ish welearned was delivered via a certain reality tv starlet.
Orlando's off-again/on-again fiancee wasn't content with just retweeting an ESPN headline, she had to go down to the doctor's office with Orlando, get a copy of his medical report and post it on Instagram.  WTF?
Seriously.....does she think an IG follower Minnesota will be able to give her and Orlando a second-opinion? "Naw girl....from what I see he'll be able to play in two weeks. Forget what your doctor said."
Doesn't this violate Orlando's privacy/HIPPA ( Health Insurance Portability and Accountability Act )? Isn't it a violation of some NFL code of conduct?
Well....Draya has deleted the post. As she usually does when she gets dragged by commenters.
Good luck getting that VH1 spin-off. Like most reality stars it seems she'll do WHATEVER it takes.  Meanwhile, Orlando has yet to post about them even being back together.
In other shenanigans...
K. Michelle is also doing the most as well.  Two things....first, she went to a party last night.  That's fine right?  She looks pretty, by the way.
Then she posted this....
So......does K. want us to think that she's nailing the non-Black guy above?  Sigh.....yes, she's currently shooting for her VH1 series "K. Michelle: My Life" and this would be a great stroyline.  
Secondly, K. visted the VH1 offices of her production team and at some point she stripped naked and ran around the office.
And the nakedness.....
She said, "All in a day's work. They stay mad I love to laugh. Kid tested mother approved Sometimes you just wanna have fun. Nothing i mean nothing will ever steal my happiness again"
But wait....there's more.....
K. was also spotted in her makeup chair rapping to Nicki Minaj's ex Safaree's song.  She made sure to tag him as well.  So....it looks like the next season of her show will feature tons of TnA.
Here's another one...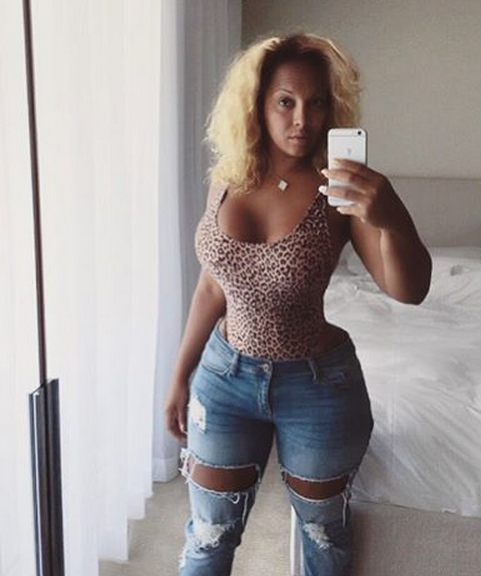 Kimbella, a former "LAHH" reality star and the baby momma of rapper Juelz Santana regularly promotes waist-trainers on Instagram.  And look at the results.  We can't confirm the above pic is STRICTLY a result of a waist trainer, but it looks like she's doing the most.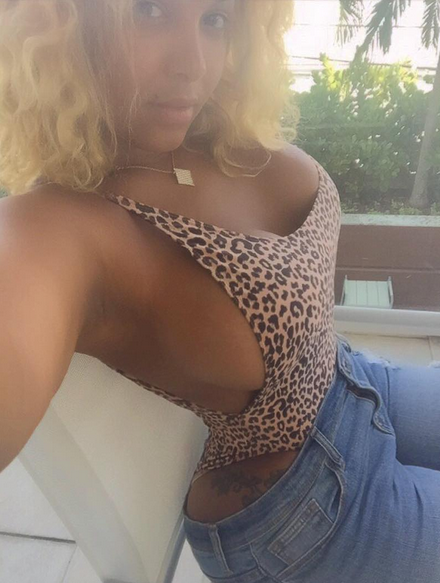 Her commenters had LOTS to say.  Doing too much?
Photos/video via Draya's IG/K.Michelle's IG