In today's new music roundup, we've got a sexually explicit track from Tyga, a new joint from Bridget Kelly and Mack Wilds and the icon Prince.  More inside....
Well.....Tyga has gotten very bold.  Now that his girlfriend Kylie Jenner is 18, he's written a track about penetration. No....we're serious.  He may not have said Kylie's name, but once again, it's not hard to read between the lines. Peep the lyrics....
"They say she young,
I shoulda waited,
She a big girl, dawg
When she stimulated…
She a big girl dawg,
I'm puttin' in,
Yeah I'm penetrating"
Yep.....it's quite classy.  The song appears on Tyga's new mixtape F*k Wat They Talkin Bout, which dropped on Monday.
By the way, the pic above was taken by Rob Kardashian who spotted the twosome during his morning hike with big sister Kim. Rob captioned, "Spotted these fools on the morning workout."  Maybe he's not totally in hiding afterall.
Eww.
New videos......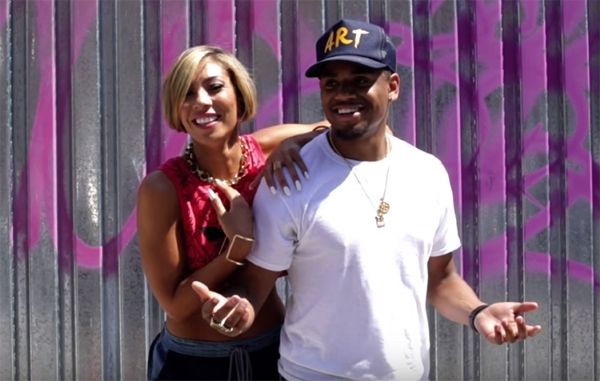 Earlier this month Bridget Kelly dropped her Summer of 17 EP and along with the new music, we've got a new video for her single "Act Like That" featuring actor Mack Wilds.
In the clip she hits a block party (where the burgers a flipping, the music's blasting and the card game is on deck). She told the site Pop Crush,"I knew I wanted to shoot a video that looked and felt like summer in New York City. Guys chillin' on the stoop, girls being flirty, and everybody dancing and having a good time."
Check it....
Cute.
And lastly.....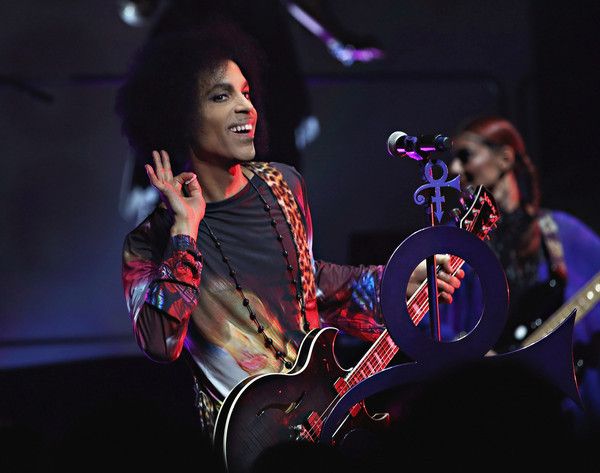 Are you ready for new music from Prince? We are too.....please share your TIDAL password!  Ha!
Yep....the Purple One has returned with a new track, "This Could B Us" and it is EXCLUSIVE to TIDAL. The song will appear on his new album HitNRun next month which (you guessed it) will also be exclusive to TIDAL.  HitnRun drops on Sept. 7th and will feature new songs including "Million Dollar Show" and "Shut It Down."
In a statement, Prince said"HitNRun took about 90 days 2 prepare its release. If that's what freedom feels like, HitNRun is what it sounds like."
Stream it on TIDAL.
Photo via Rob Kardashian's Instagram/Getty