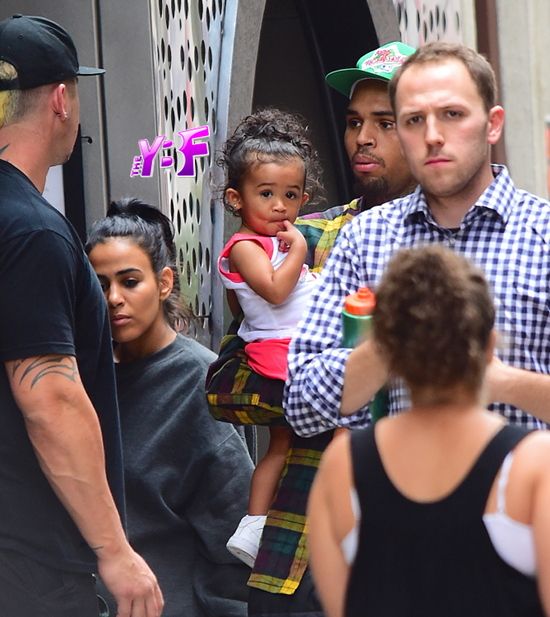 Chris Brown's newest head tattoo is causing more waves than his rumored new boo.  Get it all inside...
Well looky here.  Chris Brown was in NYC yesterday having lunch at Bodegra Negra with his adorable daughter, Royalty, as well as a brunette mystery woman.
They looked pretty cozy waiting outside the restaurant, then the girl gave a few kisses to Royalty.  Who is she?  We've heard her name is Amy Shehab and she's been spotted with Chris on several occasions recently.  He definitely has a type...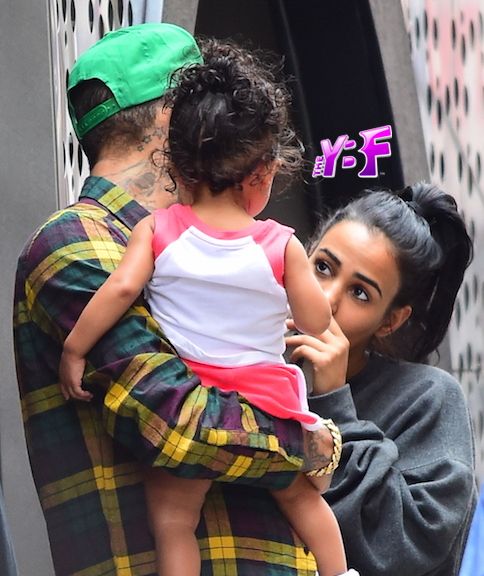 The pair got close as they waited for a table outside the restaurant, accompanied by a large bodyguard. Chris played with his daughter, before handing her off to her Grandmother. Chris then took a minute to smoke a cigarette.  Looks like a family-like affair to us.
Earlier today, pics of Chris' newest tatt hit the net.  And it's a doozy:
 
The singer thought it was a good idea to shave part of his head bald, then get inked in that spot. We still have no clue what it's a pic of. But if he likes it...
BONUS: Last night, Chris and Nick Cannon went back and forth with a battle of the closets.  Here's what happened--
Nick posted: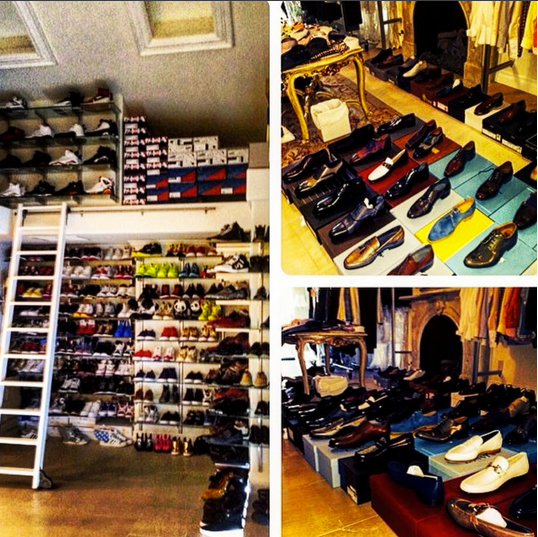 Chris responded with: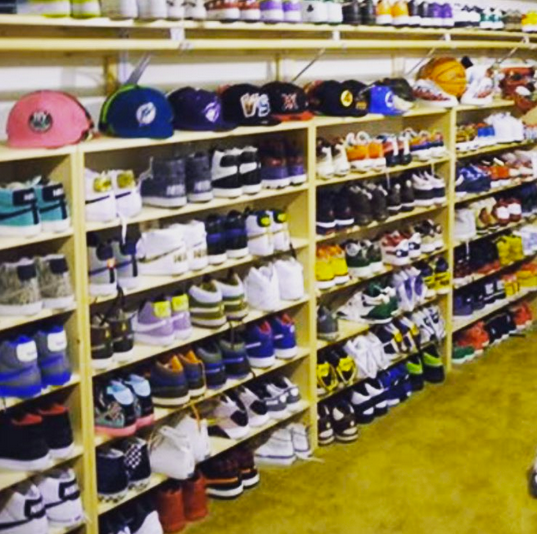 These guys haven't learned their lesson about what happens with you Insta-floss.  Break ins and all...
Photos: Instagram/Splash