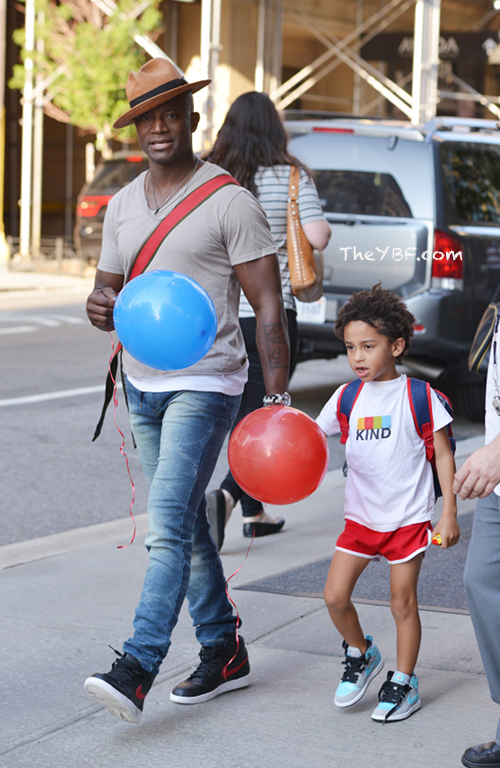 Taye Diggs and his son Walker were spotted enjoying a father-son day around Manhattan. Peep pics of them hopping on the subway, some funny clips of Monica's daughter Laiyah stealing the spotlight and Yandy Smith-Harris' daughter Skylar Harris bringing the baby cuteness inside….
Taye Diggs is currently living the NYC life as he hits the stage as a transgender German singer for the Broadway revival ofHedwig and the Angry Inch. And during his down time, he's in daddy-mode spending quality time with his 5-year-old son Walker Diggs (whom he shares with his ex-wife Idina Menzel).
The father-son duo hit the streets of Manhattan for a little lesson on how to ride the subway. Photogs captured Taye swiping his metro card before the two hopped on the next train ride to their destination.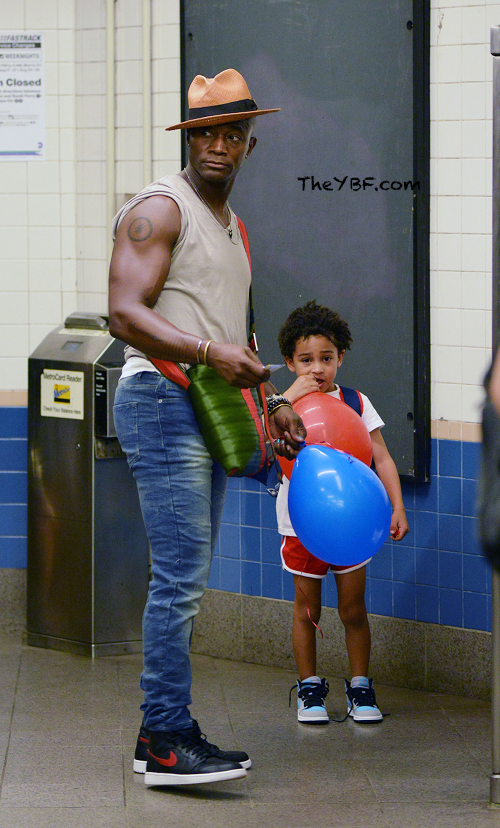 Little Walker is the cutest!
Although Taye and Idina have called quits, it appears they have this co-parenting thing down figured out. During an interview last month, Taye dished to ET how they are navigating being co-parents. He said,
"As people can imagine, it gets rough at times just because we're not in the same city, but we still love each other and what's most important is we love our son. That stabilizes us. I'm thankful for him."
Well good for them.
FUN FACT: The Hollywood actor has added author to his growing resume. He has written TWO children's books, which he said were inspired by his son. His first book is titled Chocolate Me!, which came out in 2011 and his 2nd book is titled Mixed Me. It's scheduled to hit bookshelves and online on October 6th.
And for another dose of YBF kids cuteness....
Monica certainly has her hands full being a mom to three adorable tots. And it appears her baby girl Laiyah is the shot caller of the family. The CodeRed singer was busy filming radio drops as Laiyah (who turns 2 next month) looked on from the set. But, she wasn't there just to LOOK. Baby girl said this was HER time to shine, interrupting her mom as she tried to record.
In the first clip, cutie Laiyah interrupts her mom saying, "Go Monica." Then Monica says "Laiyah, seriously? What?!"
Full of toddler attitude, Laiyah responds, "Whatever!" and slides off the set (you can hear her little feet dragging across the pavement). Check it above.
In the 2nd clip, we actually get to see Laiyah where she's arguing back and forth with her mom about whose show it is. Ha! Check it below:
 
Adorbs!
In YBF Baby news: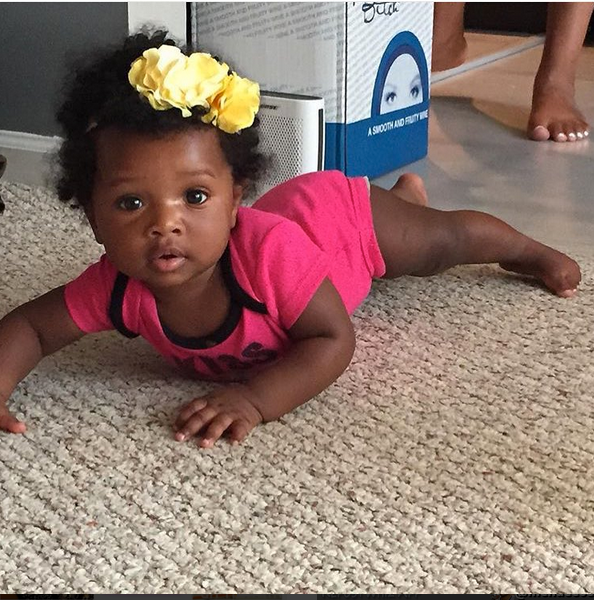 "Love & Hip Hop: New York" star Yandy Smith-Harris shared the most precious picture of her adorable almost 7-month-old baby girl Skylar Harris on Instagram. She captioned, "My cutie. #dontmindmytoes"
And a cutie she is!
Photos: INF/Yandy's IG