Jetting from Cincinnati, Serena Williams made her way to the Big Apple yesterday to serve it up at Nike's "NYC Street Tennis" event. Peep pics of the tennis champion alongside a few tennis superstars and tv personality Tamron Hall inside….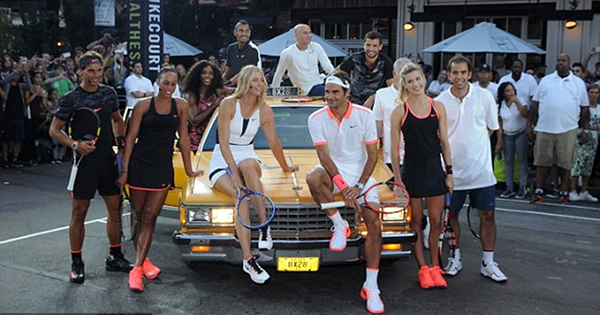 Following her fifth WTA title win at the W&S Open in Cincinnati, Serena Williams hopped on a flight to NYC for a scheduled appearance.
The world's No.1 female tennis player was joined by other tennis greats, including Rafael Nadal, Madison Keys, Nick Kyrgios, Maria Sharapova, Genie Bouchard, Roger Federer, Grigor Dimitrov, and tennis legends Pete Sampras, Andre Agassi, and John McEnroe to kick off Nike's "NYC Street Tennis" event in Greenwich Village.
We hear there was a little tension between the Wimbledon winner and her opponent Maria (above in white), which only added fuel to their neverending feud. The two (who both reportedly dated Grigor Dimitrov at some point) made sure to keep their distance during the entire event.
We must say, Serena has beat Maria far more times than Maria has beat her....so we're not sure why this is still deemed a "tough rivalry."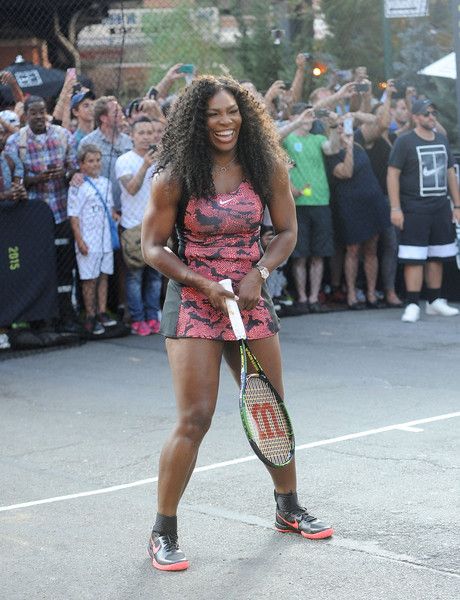 The eleven tennis stars commemorated a throwback 90s Nike tennis commercial, starring Pete Sampras and Andre Agassi where they jump out of a cab, set up a net and started playing tennis in the busy NYC streets. And yesterday was all about learning from the pros as they took the court to serve a few shots and playfully battle it out against one another.
Of course, one of our fave YBF chicks was there to show how it's done. She hit the court in a red and black snakeskin Nike tennis dress, red and black Nike sneakers topping her look with a head full of luscious curls.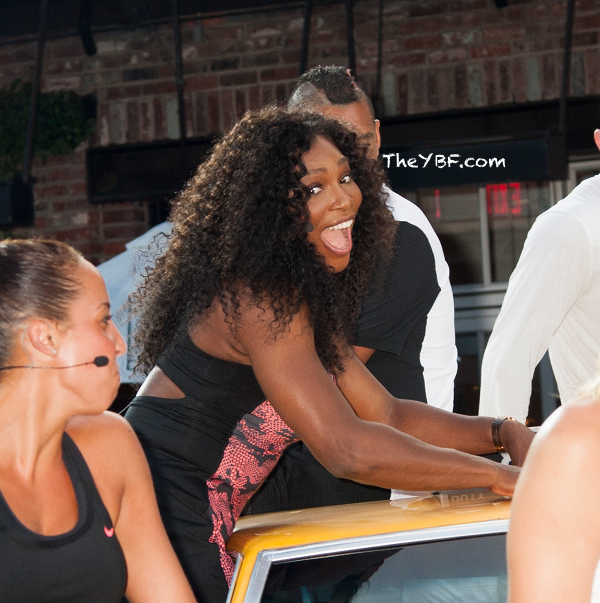 As you know, the 21-time Grand Slam winner has been getting cozy with Young Money rapper Drake. Rumors have been circulating for months that the two were back hooking up, but once pics of them damn near making out during dinner surfaced, it's safe to say the twosome are hooking up again.
But, things may be a little different this go round. See…Drizzy and Serena were involved in a quick romance back in 2011, but that all went out the door after Serena learned Drizzy was dibbling and dabbling with other chicks.
Sources allegedly close to Serena tell TMZ that she's giving Drake a second shot because they have a "good vibe," but she's keeping her guard up. Friends are warning her to take things slow so she doesn't get hurt again. It's also being reported Serena loves that Drizzy comes to her matches and she holds her family tickets to be sure he gets a good seat when he does. Cute.
Back on the court....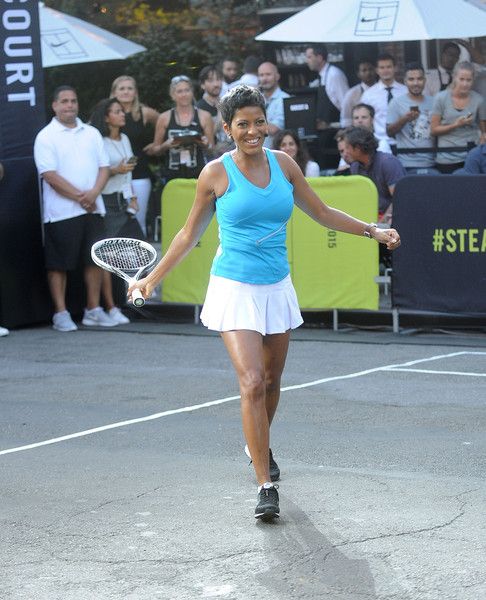 "TODAY" show and "News Nation" co-host Tamron Hall changed from her work attire into some cute tennis threads to host the event. And it looks like she also hit the court for a match.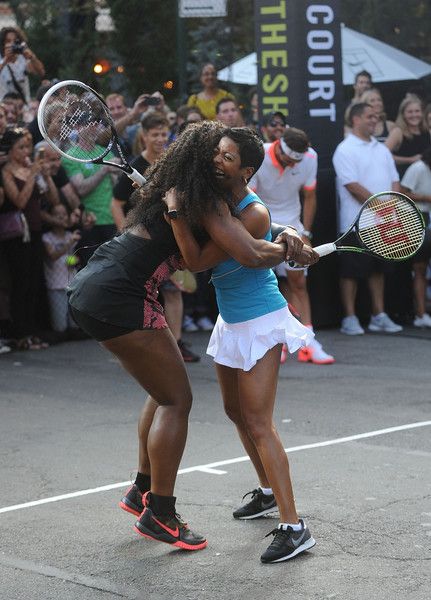 After her game, she and Serena shared what looks like a victory hug.
Then, Tamron got selfie happy on the set.
Looking on....
VOGUE's editor-in-chief Anna Wintour, NY Giants baller Victor Cruz (both front row fashion runway regulars) and his adorable daughter Kennedy were on the sidelines cheering on the tennis stars.
Afterwards, Serena sat down to chop it up with Tamron about everything that's going on in her life. Hmm...we wonder if she spilled any relationship tea. 
Once the event was over....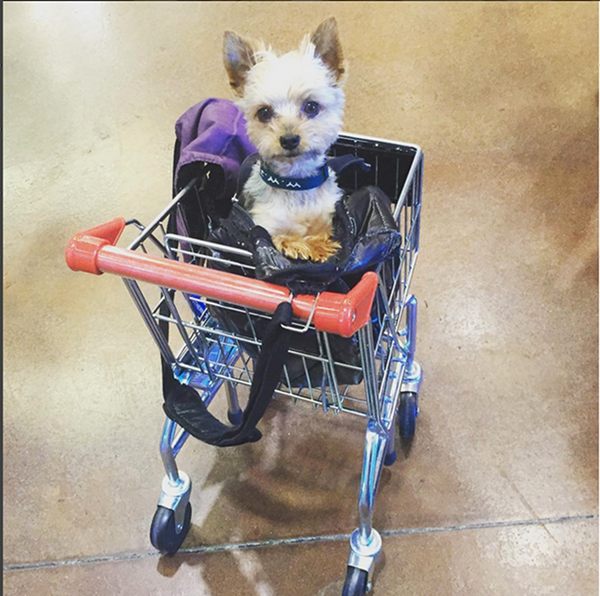 Serena and her cute pup hit the grocery store for a little shopping. She said, "Grocery shopping with mum" Adorbs!  Cute!
Mark your calendars. Serena will be returning to the tennis court to make history at the U.S. Open in NYC, set to kick off August 31st.
Photos: Getty/Serena's IG/Tamron's IG